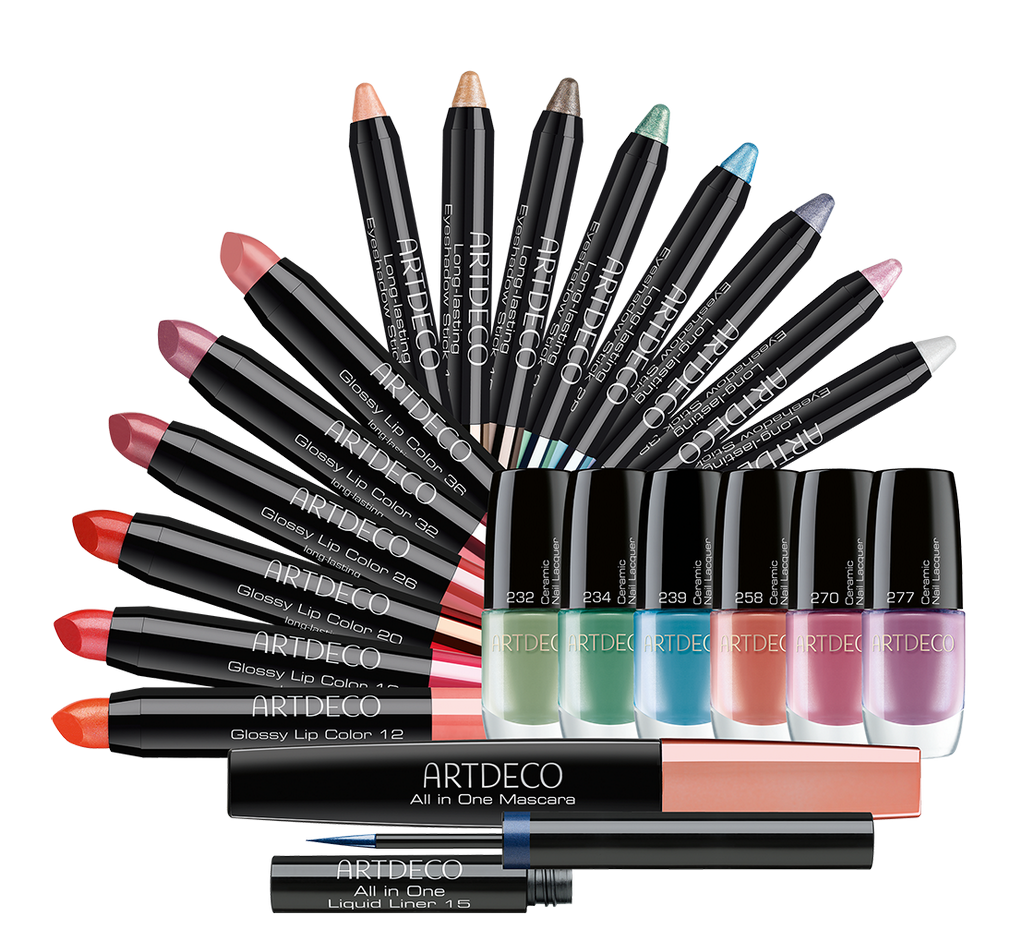 Sexy Beach Look

Summer is all about having fun in the sun. Forgetting about your daily routines and enjoying time at the beach, drinks on the patio and weekends at the cottage. Turn up the heat this summer with effortless, sexy beach looks with the new ARTDECO Miami Collection. It features trendy eyeliners, waterproof mascaras, sensual lip colors, rich colourful eye shadow sticks and bold and bright nail polishes.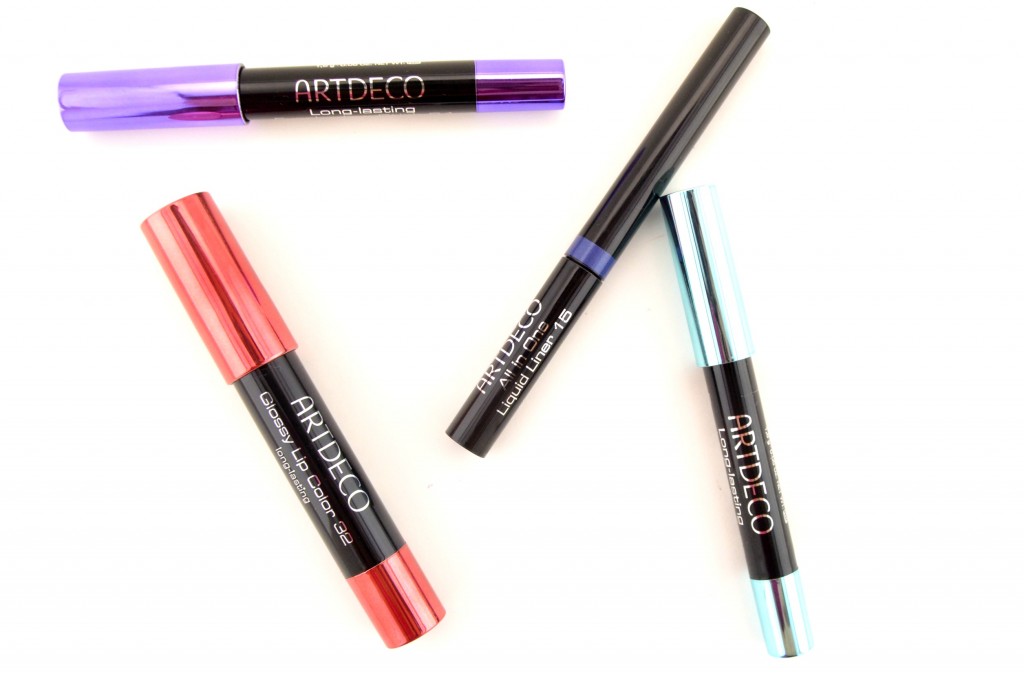 ARTDECO All In One Liquid Liner is formulated with silica and calcium that provides full coverage and long-lasting intense colour that dries fairly quickly. It has a fine brush with an extremely fine, flexible foam tip applicator that allows for precise application. It's smooth, gel like formula glides on almost effortlessly without skipping or pulling on the eyelid. Once it dries, after about 30 seconds, it lasts throughout the day without budging or smudging. It has a somewhat shiny, metallic finish that's highly pigmented for an extremely bold look. I'm not too sure if it has a waterproof formula or not, but it does take a good makeup remover to remove it at the end of the day. It comes in 5 limited edition shades, No 15 Sea Port, No 22 Cool Atlantic, No 30 Tropical Monsoon, No 01 Black and No 05 Coconut and retails for $23.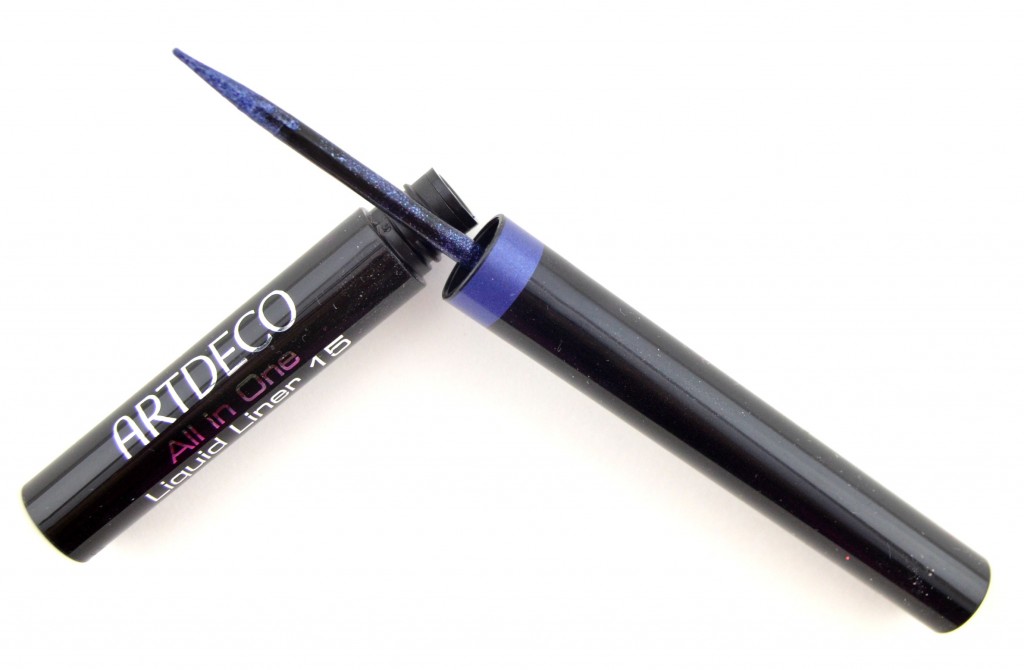 ARTDECO Glossy Lip Color has a rich and creamy formula in a jumbo retractable stick form that never needs sharpening. Its slanted, pointy tip allows for precise application and its smooth texture glides onto the lips with ease. Although not highly pigmented, it's extremely buildable and you can achieve true opacity in a few easy swipes. It is somewhat sticky, but because of this, it does last 3 to 4 hours before fading. It also has a ton of shimmer throughout it that does show up on your lips and outlasts the colour. It's comfortable to wear throughout the day and adds a little moisture back into the lips. It comes in 6 limited edition shades, No 12 Glossy Orange, No 16 Glossy Pink Grapefruit, No 20 Glossy Strawberry, No 26 Glossy Exotic, No 32 Glossy Havana and No 36 Glossy Rumba and retails for $17.

ARTDECO Glossy Lip Color in Glossy Havana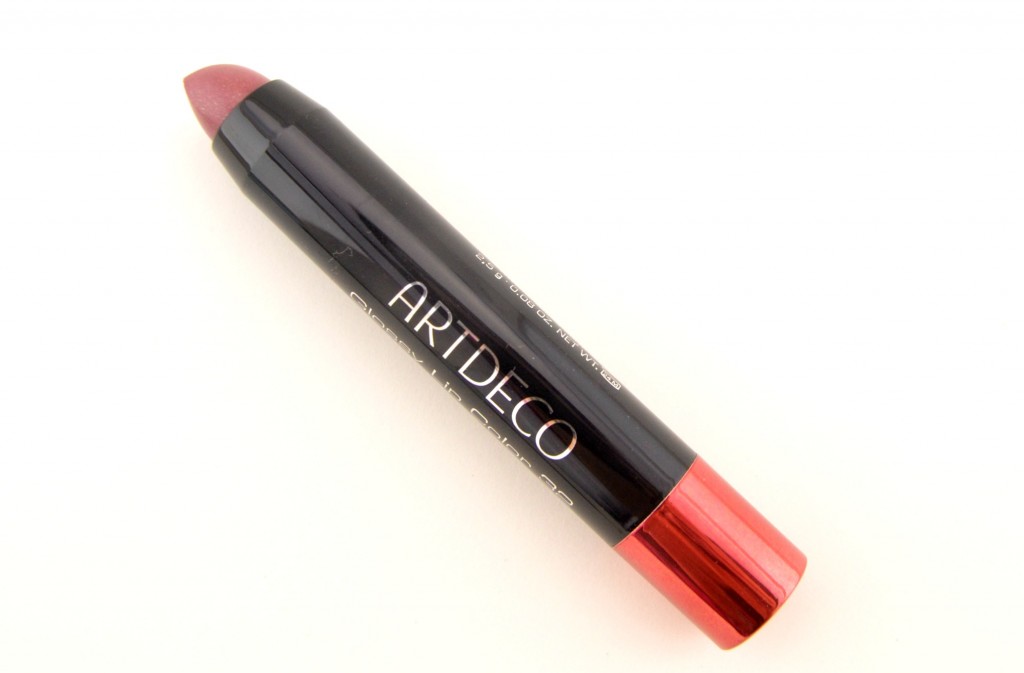 ARTDECO Waterproof Long Lasting Eyeshadow Stick also has a rich and creamy formula in a jumbo retractable packaging, much like the ARTDECO Glossy Lip Colors. It has a silky texture that glides onto the lids with ease for a highly rich, extremely pigmented pop of colour. Its waterproof formula provides 8 to 10 hours of wear without fading, creasing or smudging. It has a shimmery, metallic finish that is easy to layer, is extremely buildable and blends out beautifully. It comes in 8 limited edition shades, No 8 Rich Girl, No 24 Tropical Monsoon, No 28 Cool Atlantic, No 34 Cruise Ship, No 38 American Girl, No 14 City Highlight, No 18 Caribbean Coffee and No 42 Metropolitan City and retails for $16.

ARTDECO Waterproof Long Lasting Eyeshadow Stick in No 28 Cool Atlantic and No 34 Cruise Ship
Also in the collection, is ARTDECO All in One Mascara that gently coats each lash with a rich back, high pigmented colour to add volume, help separate, all while keeping them pliable thanks to its wax nourishing formula and retails for $21. ARTDECO Ceramic Nail Lacquers are formulated with patented ceramic particles that help provide long-lasting lustre, along with resin to help shorten drying time and helps reduce discolouration for nails that shine all summer long. It comes in 6 new shades, No 258 Caribbean Cuisine, No 270 Hot Summer, No 277 Pop Music, No 239 Cool Atlantic, No 232 Coastal City and No 234 Tropical Monsoon and retails for $10 each.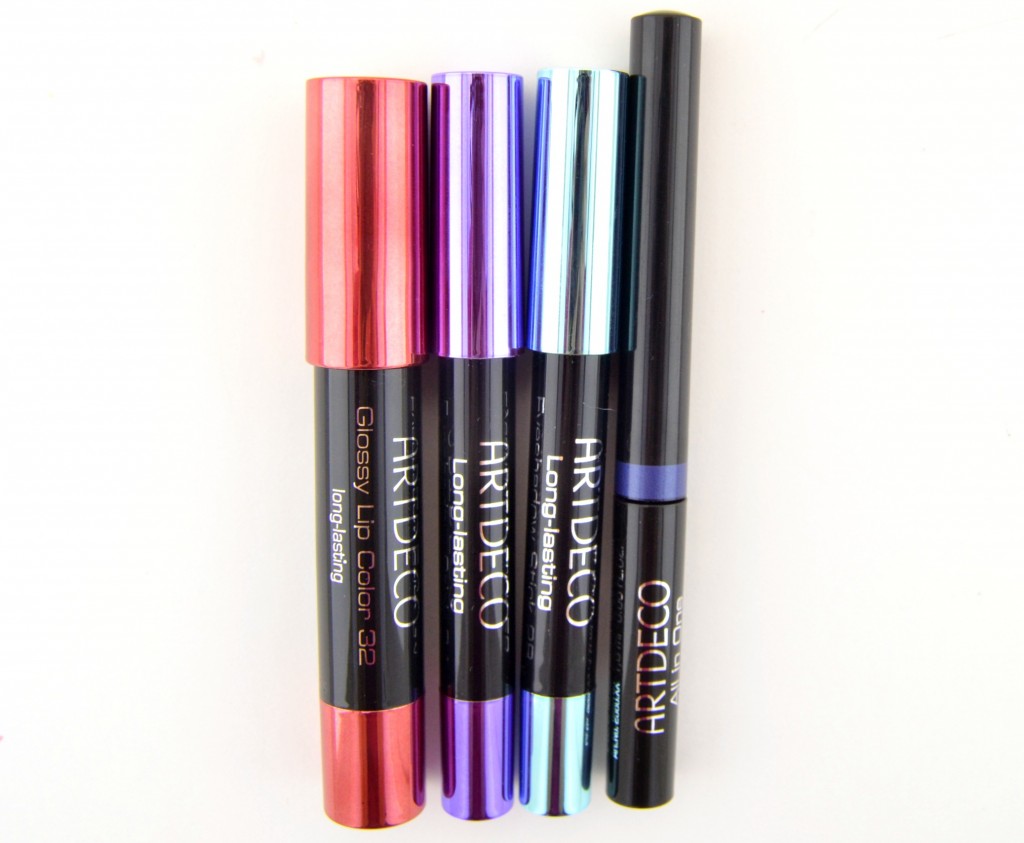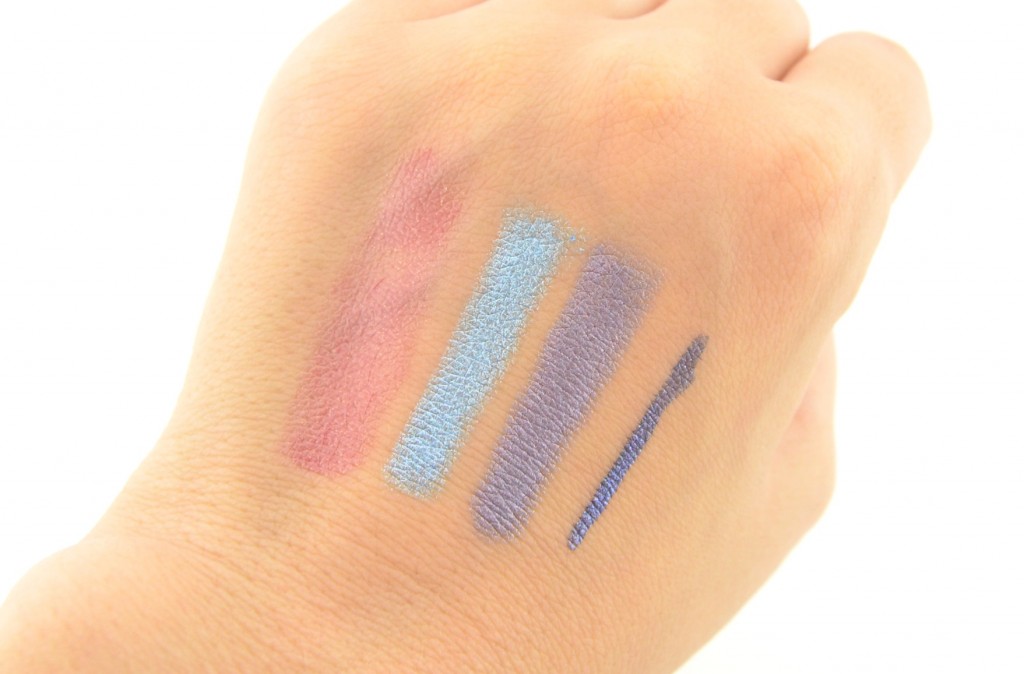 If you enjoy this ARTDECO Miami Collection Review, you might also like ARTDECO Love is in the Air Collection and ARTDECO Fashion Colours Collection