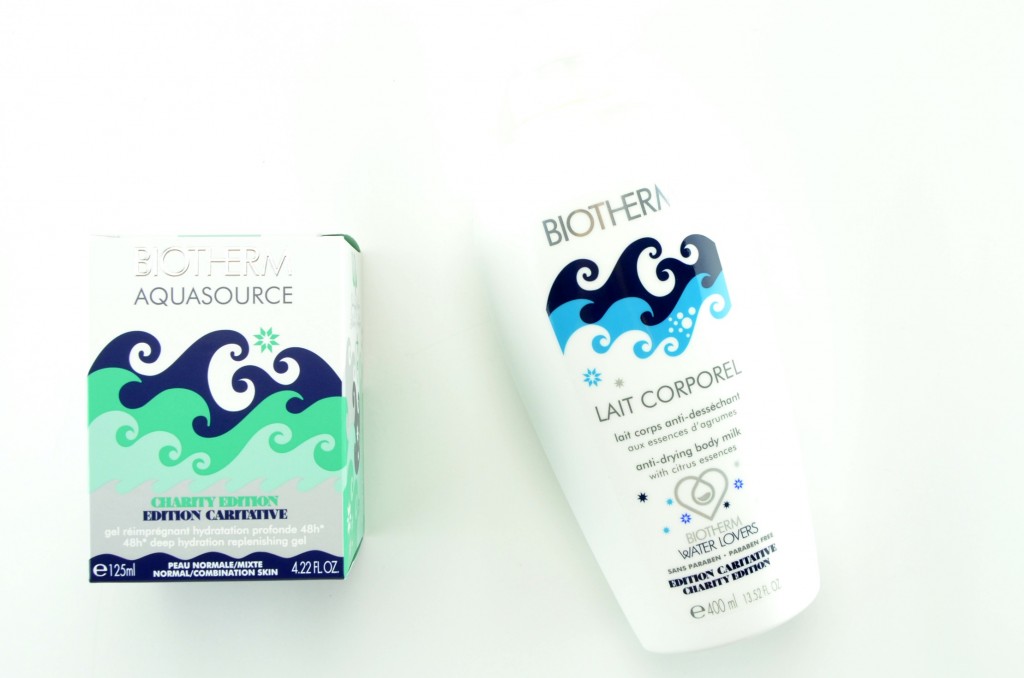 Gifts that Give Back

For the third year in a row, Biotherm will reinforce its commitment to water protect, more specifically, ocean protection, with a 3 piece limited edition packaging that will bright awareness to the protection of the Arctic Ocean. This holiday season, whenever you buy one of three limited edition products, a portion of the proceeds will go towards Mission Blue to help fund research to help better understand the oceans' acidification and its impact on the Arctic marine life. Water Lovers, Biotherm water charity program helps support the vital water protection of the ocean. So know when you purchase one of these as a gift this holiday season, you're not giving the gift of healthier, radiant, beautiful looking skin, but you're helping the ocean as well. I love a good gift that gives back.

Biotherm Aquasource Charity Edition Deep Hydration Replenishing Gel For Normal or Combination Skin provides intense and long-lasting hydration for plump and radiant skin that lasts all day. It has a gel-like, creamy texture that almost melts onto the skin and absorbs almost instantly. It has the fresh and invigorating scents of mint, citrus fruits, jasmine and musk to help awaken the senses in the morning. Although it has an extremely weightless texture, it does an excellent job at keeping the skin moisturized and silky smooth for the entire day. It retails for $71 for 125ml.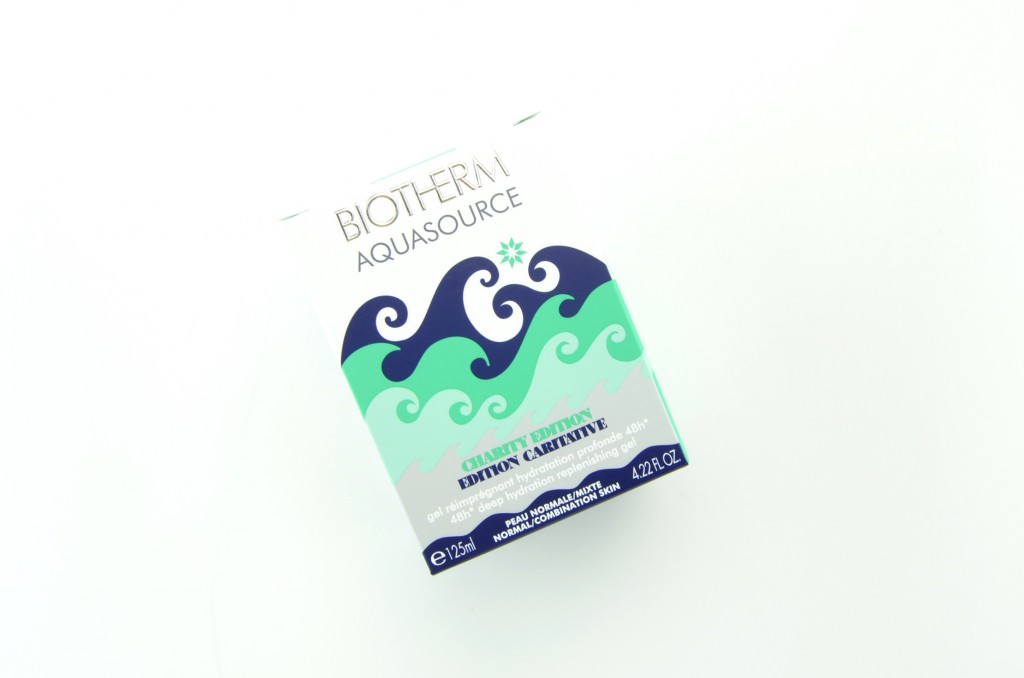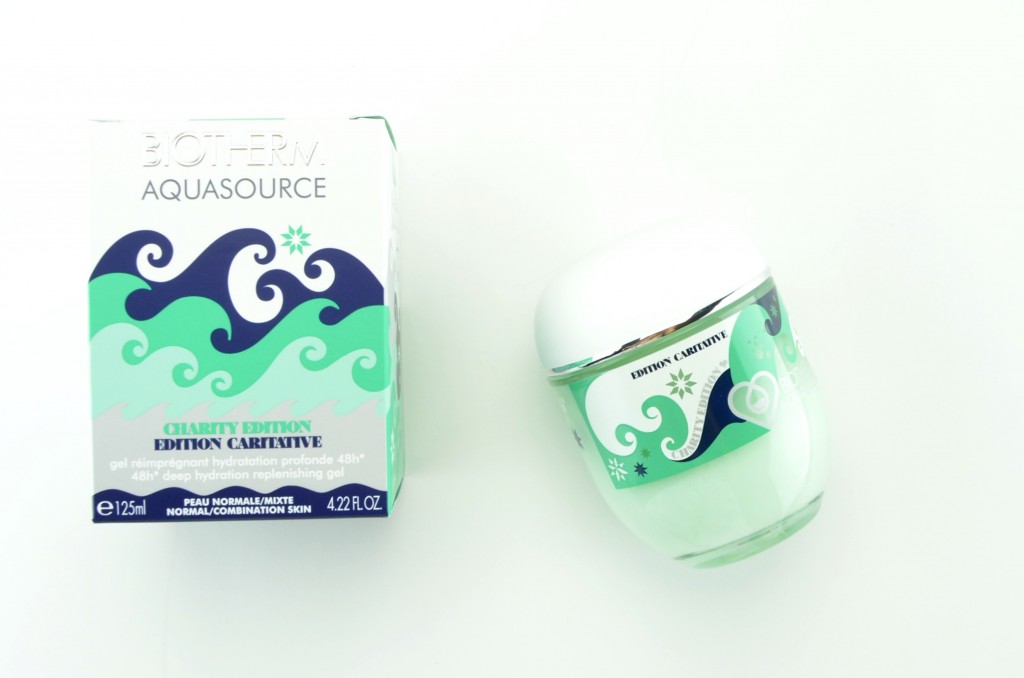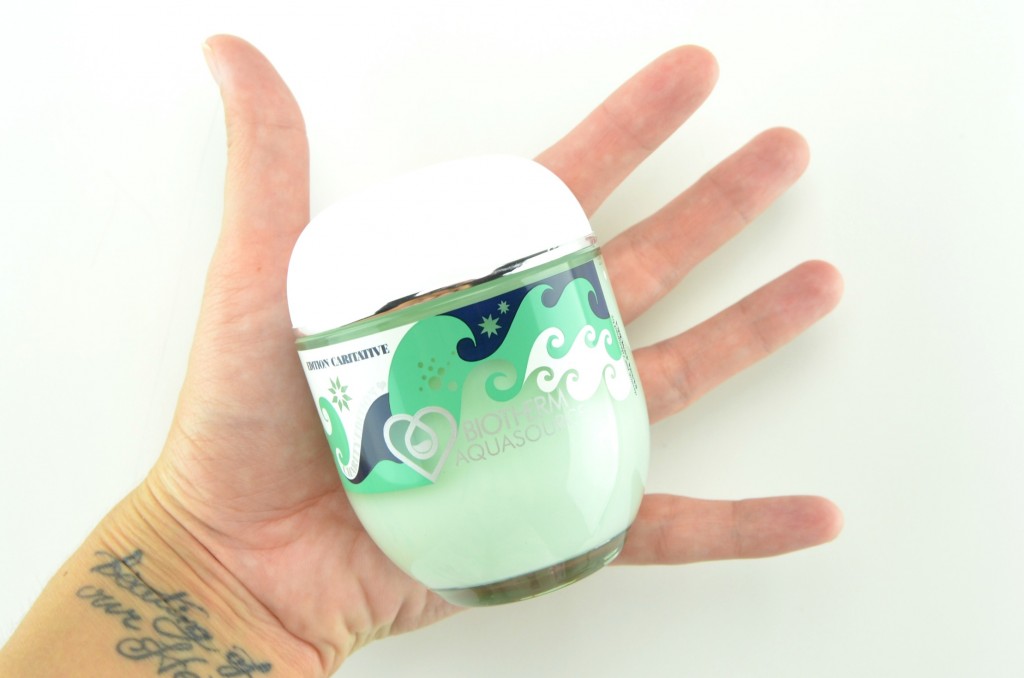 Biotherm Lait Corporel Charity Edition Anti-Drying Body Milk is a rich and creamy body milk that helps to instantly smooth and recover skin's natural satiny appearance. Its triple active formula works to repair flaky skin, restore the skin's natural protective barrier and helps protect its natural elasticity. Its anti-drying, fast absorbing, lightweight texture is never sticky, oily or greasy on the skin. The milk penetrates deep down into the skin easily, leaving it fresh and hydrated with a delicate citrus scent. It retails for $29 for 400ml.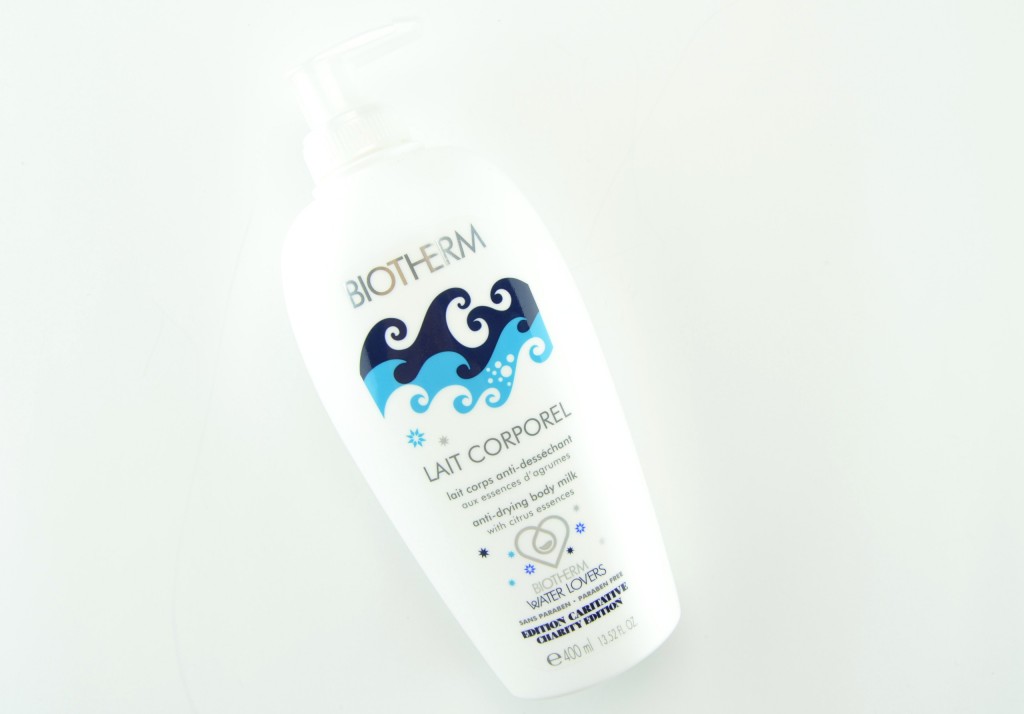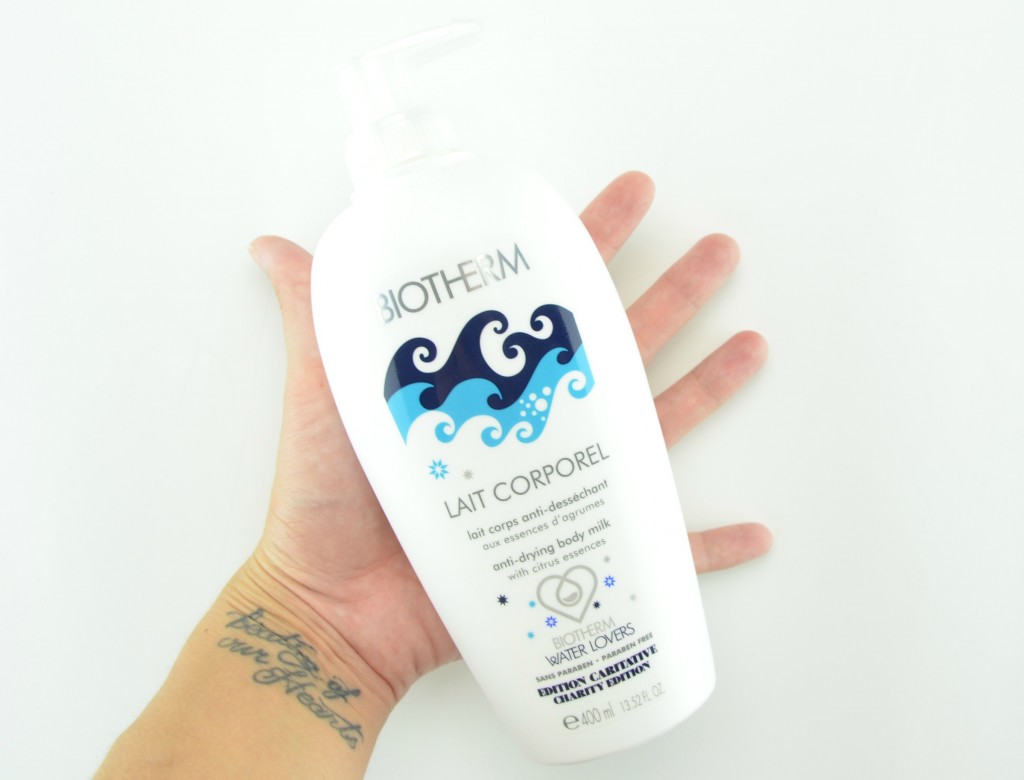 Also in the collection is Biotherm Aquasource Charity Edition Deep Hydration Replenishing Cream For Dry Skin and retails for $71 for 125ml.