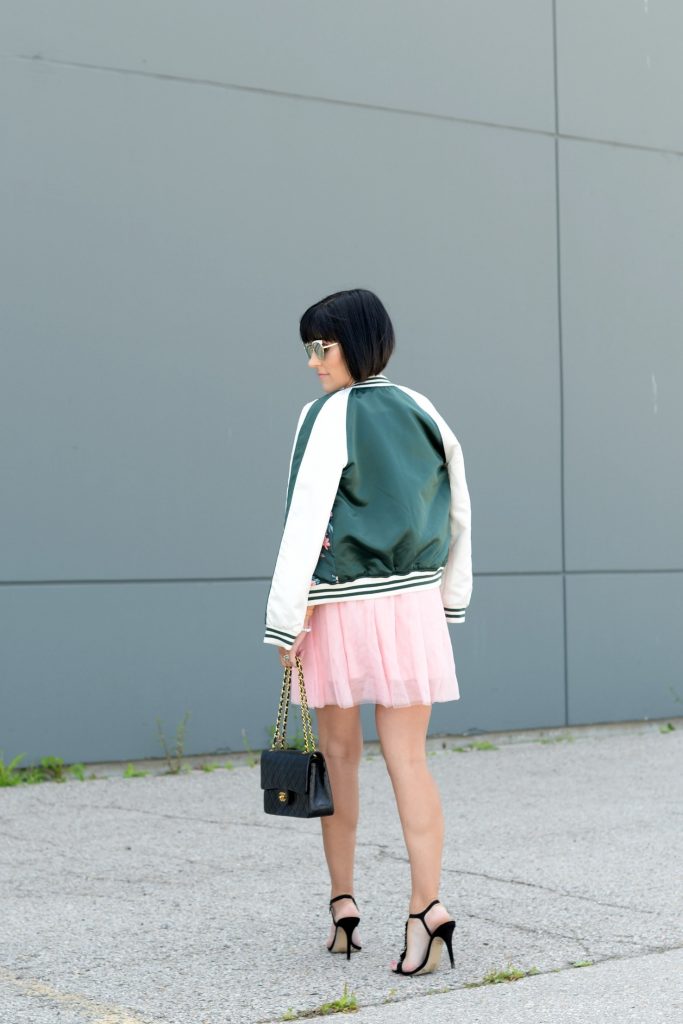 Floral Bomber 
If you don't currently own a bomber jacket, now's the time to get one. Everyone who's anyone is wearing one this season, it's the easiest way to up-date any outfit. It's the perfect mix between trends you have seen on the runway and street style looks you found on your favourite fashion blogger. Whether you pick one up in a solid colour, a metallic sheen, a printed or patterned design, you can instantly create different looks, depending on your occasion, style or mood. You can find them in an array of materials, anything from neoprene to silk to faux leather, which allows you to dress it up or down depending on the fabric you choose.
A baseball bomber will give an instant sports inspired feel, perfect for weekend wear, whereas a printed animal print will present itself with attitude and is the perfect way to add a more fashionable and trendy touch to your look. A floral bomber or silky bomber will instantly create a softer, more romantic and feminine touch, while a silky or leather one gives that classic, polished feel. Looking for a statement piece, try picking up a sequined bomber to add a little glitz, glam and sparkly to your life. 
Obviously, there's no specific rule on how you can wear your new bomber jacket, it just depends on your own personal style and preference. Mix and match your prints or layer over an all-black or white outfit. Looking for a fancier way of styling it, why not over your fave dress? The possibilities are endless. Bomber jackets are having a huge fashion moment this season and you'll want to be a part of it. Think about all the ways you've styled your classic denim jacket or trench coat in the past, well it's the same with these bombers. They're perfect for almost every occasion, depending on the colour and style you choose, and it takes an otherwise basic outfit and makes it more interesting. It's a conversation piece that you'll have for seasons to come.
What I Wore- Bomber- Forever 21, Dress- c/o Du North, Sunglasses- Aldo, Purse- Chanel, Watch – c/o Daniel Wellington, Bracelet- c/o Christian Paul