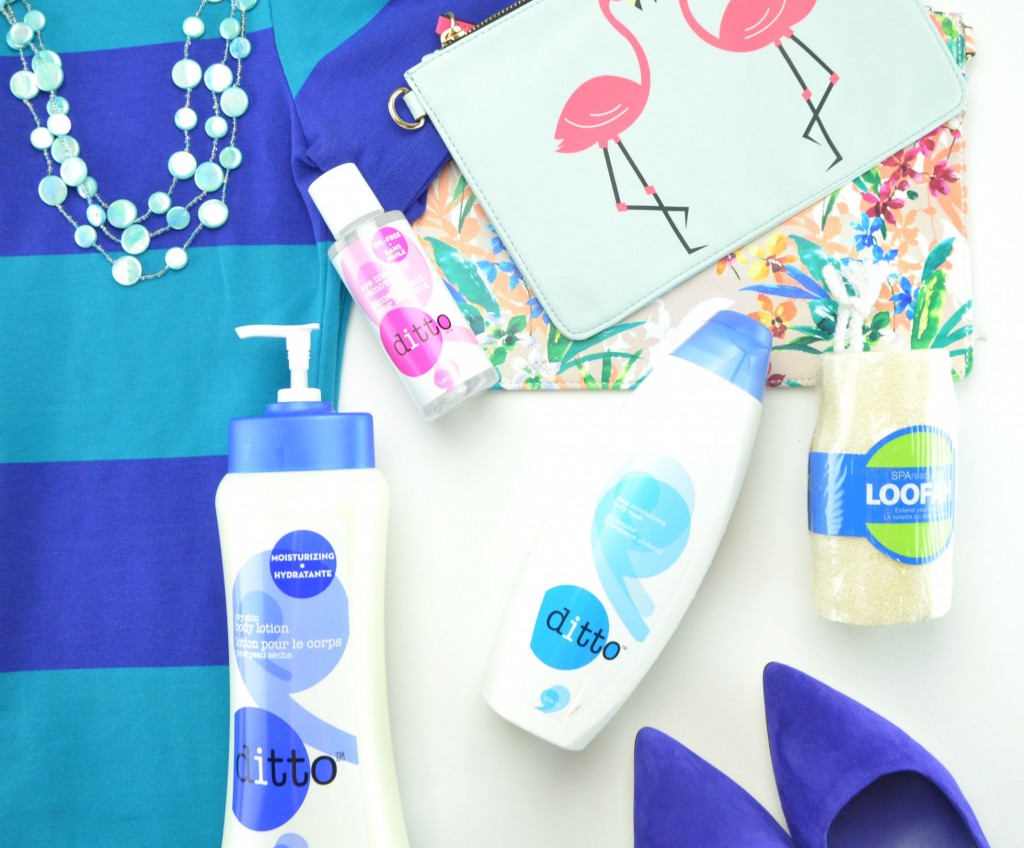 Beauty on a Budget
As much as I adore Wal-Mart, insert judgement here, I've been really enjoying Giant Tiger lately. This Canadian, family owned and run discount chain is perfect for the savvy shopper and those looking for smart savings. You may remember my festival look (found here) that I scored from GT for under $50, and is still one of my favourite summertime looks this season. As a beauty blogger, I'm always trying the newest and most innovated products to hit the market and it's so easy for me to get caught up wanting to try the latest and greatest products, which isn't so friendly on my wallet. I've recently discovered Ditto by Giant Tiger, an in-house beauty line with an array of different skin and body essentials for a fraction of the cost of other brand names. Although it's significantly lower than its competitors, it doesn't sacrifice quality, packaging or ingredients. With everything from lotion, to body wash and shampoos to makeup removers, the collection has everything you need to keep your skin happy this season at budget friendly prices. Most items are under $6.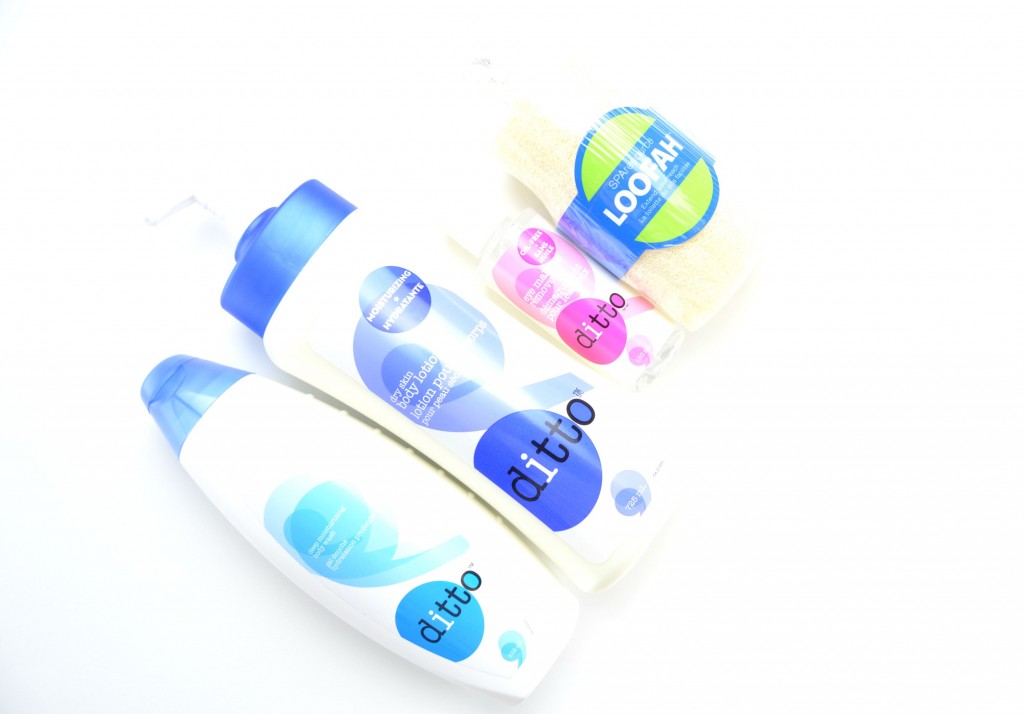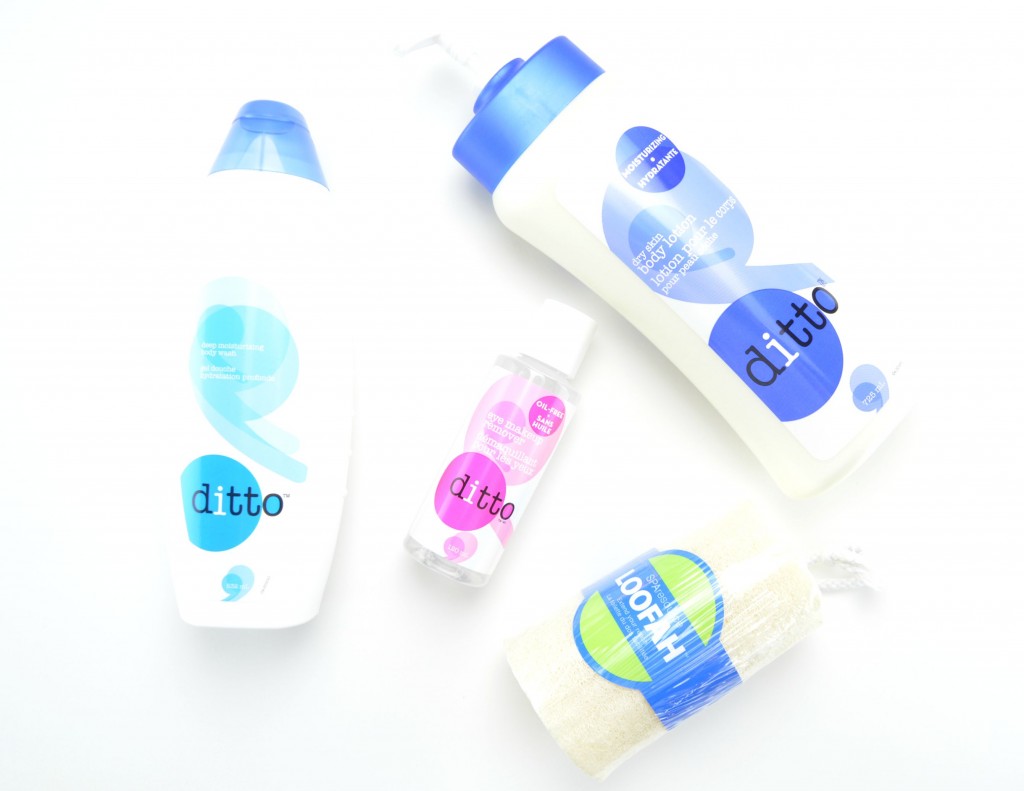 I've been testing out a few featured Ditto products that are all under $5, and I have to say, I'm quite pleased. The gentle makeup remover helps take off even the most stubborn smokey eye look, including waterproof mascara and eyeliner, the ultra-moisturizing body lotion helps to combat dryness, giving my skin a boost of hydration and a health glow and the moisturizing body wash helps retain moisture, while providing a deep clean. If you pick up any items, be sure to share on social media with the hashtag #GTBeautyForLess.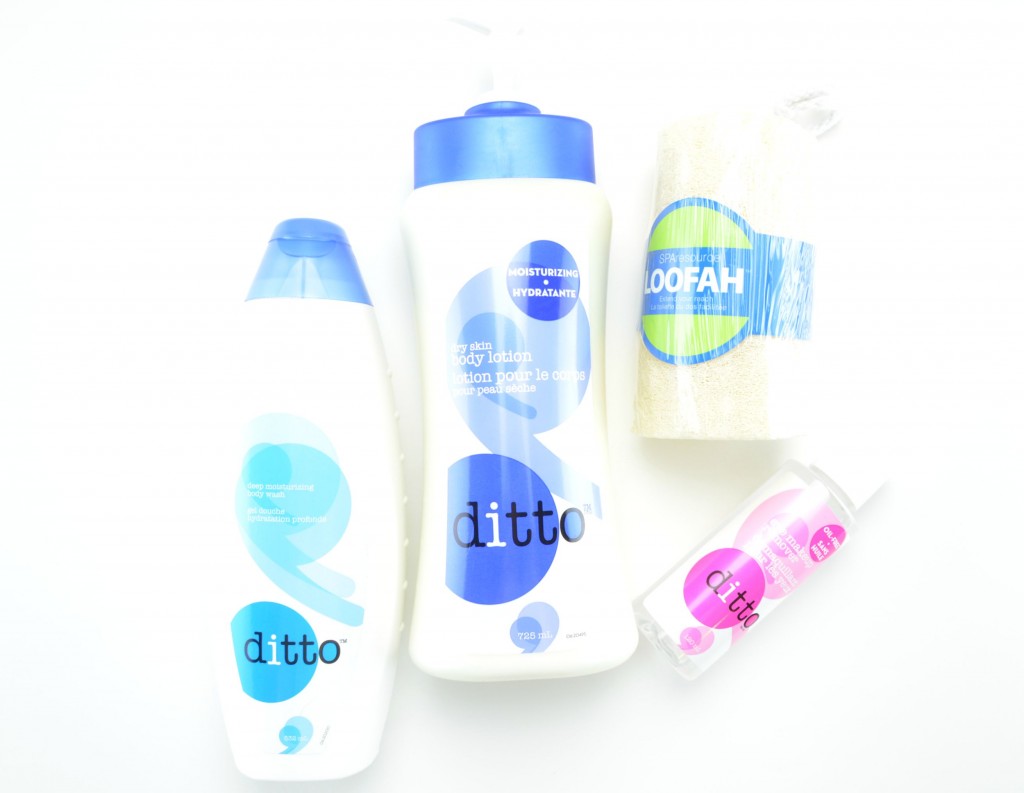 Ditto Oil Free Eye Makeup Remover has enough power to remove even the toughest eye makeup, including waterproof mascara, but gentle enough to not sting or irritate my delicate eye area. I simply place a cotton pad over the top, tip and then simply place and hold the pad over my eye area for a few seconds. I gently swipe across my lid and watch as the remover instantly takes off all traces of my makeup. It really cleanses the eye area without having to pull, tug or rub too hard. It also seems to leave my eye area somewhat smooth and silky, without that nasty or greasy residue/ film that other removers leave behind. I don't have to worry about my eyes feeling itchy, tight or dry, just a clean finish. The only thing I wish was a little different, is the opening. It would be so much easier and less messy if the opening was closed off with a tiny pin hole at the top to help the product to come out. With such a large opening, I often find myself wasting a ton of product and a tiny hole would help control how much product was deposited onto the cotton pad. It retails for $4.97 for 120ml.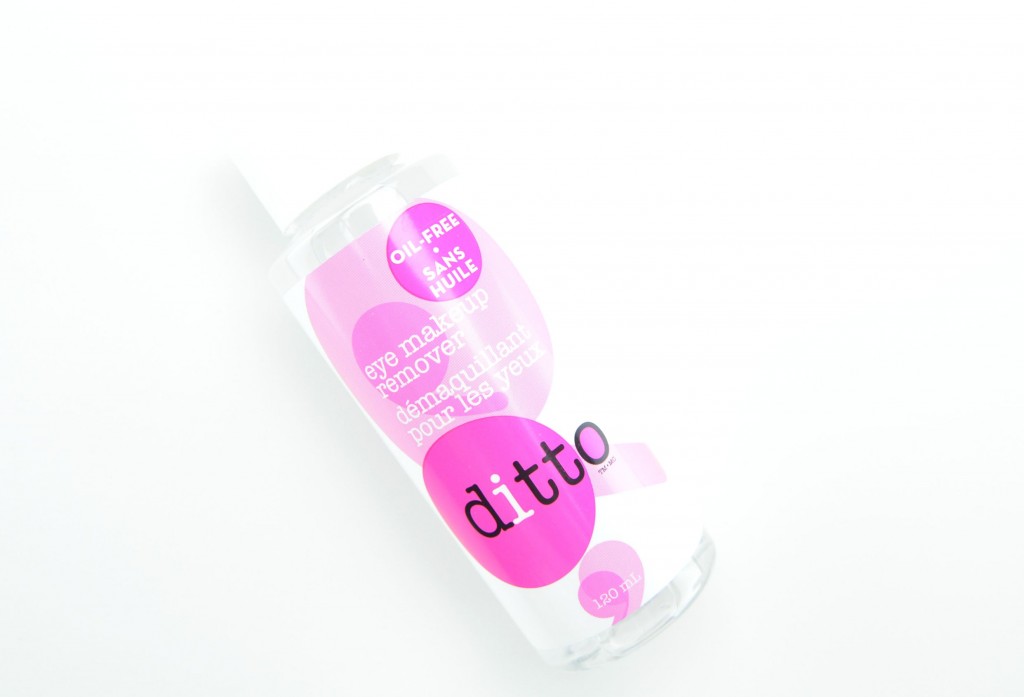 Ditto Deep Moisturizing Body Wash has an incredibly thick and creamy texture, almost like rich moisturizer, and although it doesn't come to a foamy lather, it does almost melt into the skin once in contact with water. Its velvety smooth texture turns into a buttery, almost milky consistency that deeply cleanses the skin of dirt and oil, yet washes clean away. It doesn't leave behind a sticky or greasy residue, just an extra boost of moisture for all day hydration. It helps to relive dry, itchy skin even without the use of a body lotion. My skin is left feeling ultra soft, smooth and silky with a fresh and clean scent. It retails for $4.27 for 532ml.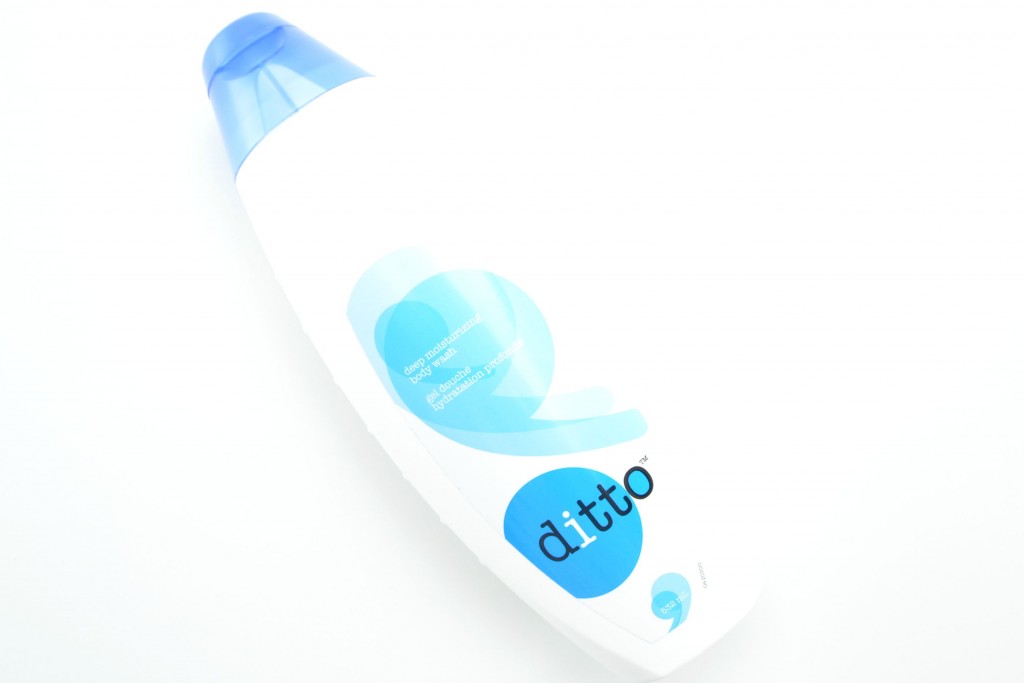 Ditto Dry Skin Body Lotion has an extremely lightweight, soft and silky texture that applies evenly and smoothly to the skin. For such an inexpensive body lotion, it's probably the fastest absorbing lotion I've tried in a long time. It instantly penetrates deep into the skin for immediate moisture without feeling sticky or leaving behind a greasy residue. It does an excellent job at replenishing moisture back into my dry, dehydrated skin, while keeping my irritate skin smooth, silky and super soft. It also seems to give somewhat of a healthy, shiny glow to the skin that looks incredibly fresh. It protects my rough skin and helps to nourish and add moisture back into my dry, dull skin. I'm also kinda obsessed with the scent, a subtle spring fresh scent that lingers on the skin for an hour or so. It retails for $4.97 for 725ml.