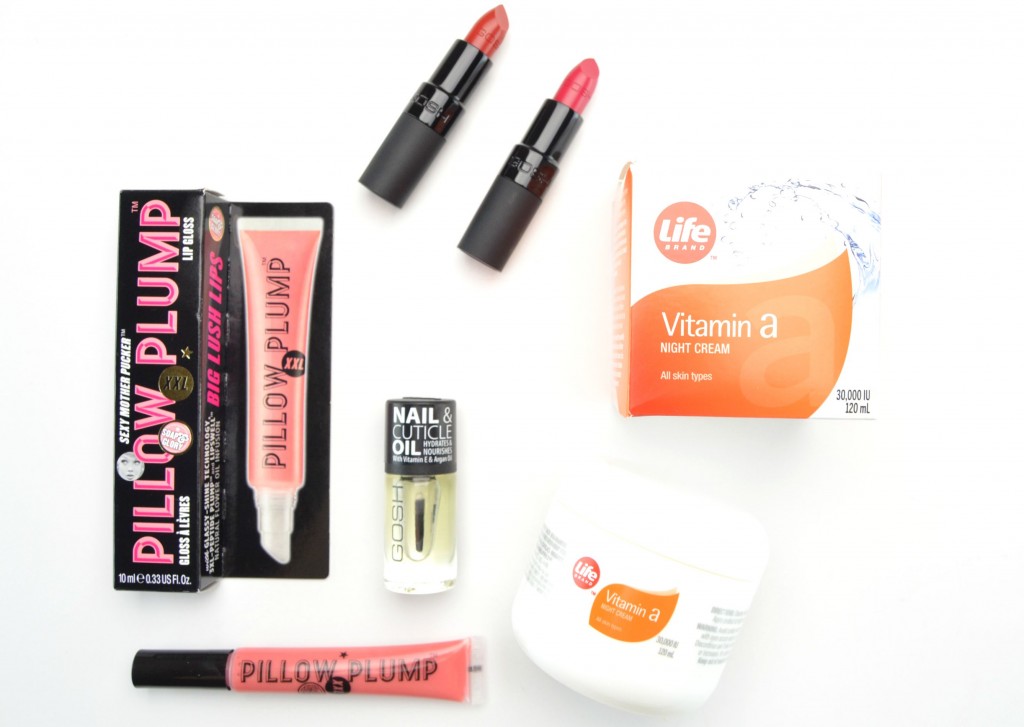 From Shoppers Drug Mart
As much as I enjoy Fall wardrobe shopping, I also like to revamp my vanity. A few quick updates to get my skin ready for the slightly cooler and crisper weather ahead. I like to switch up my makeup to deeper and more vampire shades, I add slightly richer and thicker moisturizers to my daily routine and I look for products that will add moisture to my dry, dull hair. As much as I enjoy high-end beauty products, Shoppers is always my first stop. This season, Shoppers has introduced a ton of new products for all your fall beauty essentials.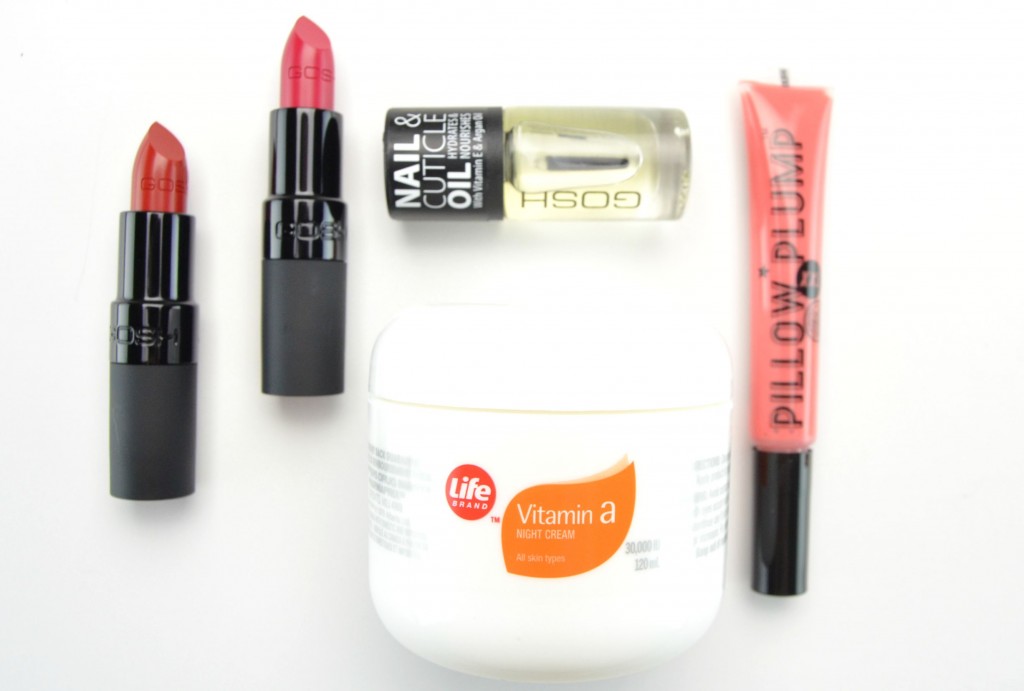 Soap & Glory is hands down my favourite brand from Shoppers, and although I highly suggest picking up Soap & Glory Flake Away, to help transform scaly legs and body, into a silky, smooth and radiant skin, I also suggest trying their new Sexy Mother Pucker Pillow Plump XXL Triple Action Extreme Volume Moisture Gloss that's been injected with 3XL-Peptide Plump Complex, to help increase levels of hyaluronic acid that gives an instant plumping effect to the lips. It's ultra-shiny, smooth and hydrating texture is also infused with natural flower oil to provide extreme volume while keeping lips kissably soft. Lips are left feeling lustrous, hydrated and looking perfectly plump.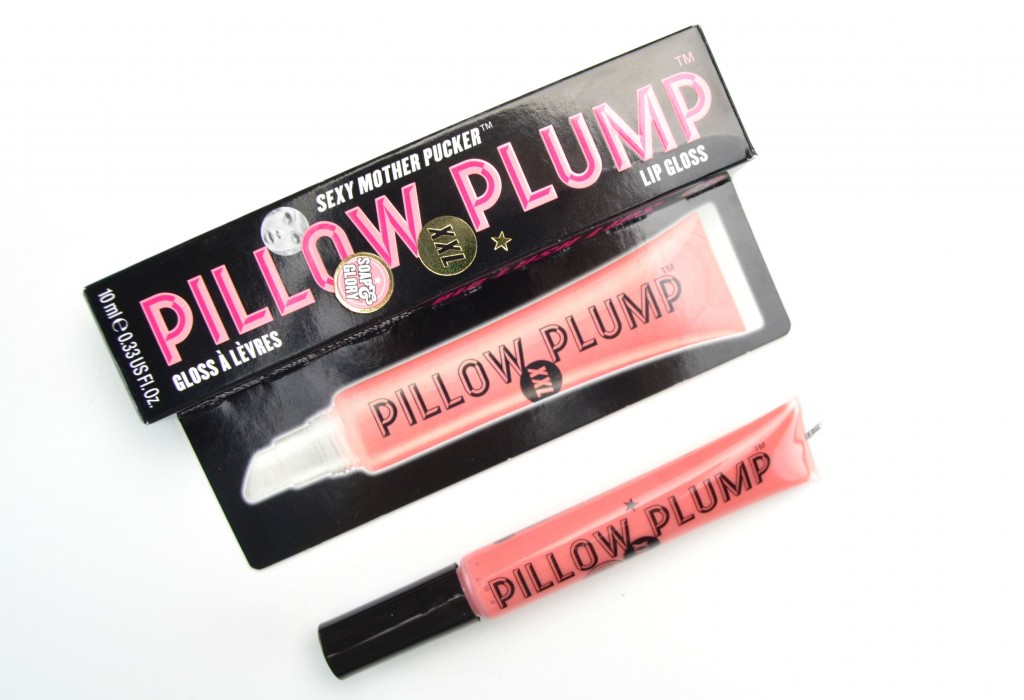 Truthfully, I didn't see much of a difference between this new Sexy Mother Pucker Pillow Plump XXL Triple Action Extreme Volume Moisture Gloss and the original formula, but I enjoyed it quite the same. It too has a slightly thicker, stickier texture that although is highly glossy, still provides a solid 4+ hours of longwearing effects without fading. It gives an instant tingling sensation that lasts about 5 minutes. Nothing too painful, think pins and needles, and it gives a sheer wash of colour and incredible shine to the lips. Although I don't think it necessarily plumps up the lips, it does give the illusion of fuller looking lips and does an amazing job at filling in fines lines, that again, gives the appearance of smoother, firmer lips. It's available in 4 new shades, Clearvoyant, Nude in Town, Coy Toy and Pinkwell and retails for $24 each.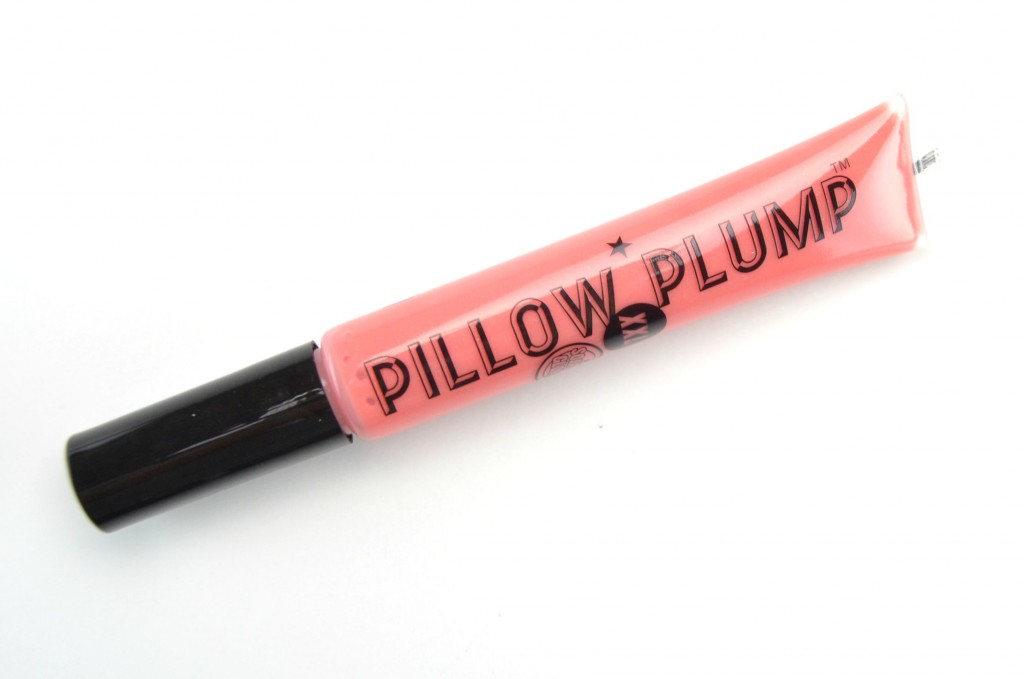 Another Shoppers fave is GOSH Cosmetics and this season its released 8 matte lippie shades to their already popular GOSH Velvet Touch Lipstick lineup. This new finish comes in the same sleek and modern black tube as the original with the same rich and creamy formula. It's formulated with hyaluronic acid to not only give the illusion of fuller lips, it helps to keep them extremely hydrated in these cold, dry winter months. It has a lightweight, slightly glossy texture that almost melts into the skin, but sets and dries to a completely matte finish. It's comfortable to wear the entire day thanks to its natural bee, carnauba and candelilla wax formula and it also helps to keep lips nourished and moisturized. It's highly pigmented and provides true opaque coverage in a single swipe. It not only adds depth and true colour payoff, it stays put for a solid 6+ hours without smudging or fading. It comes in Matte Baby Lips, Matte Rose, Matte Antique, Matte Coral, Matte Classic Red, Matte Raspberry, Matte Cherry and Matte Plum and retails for $14 each.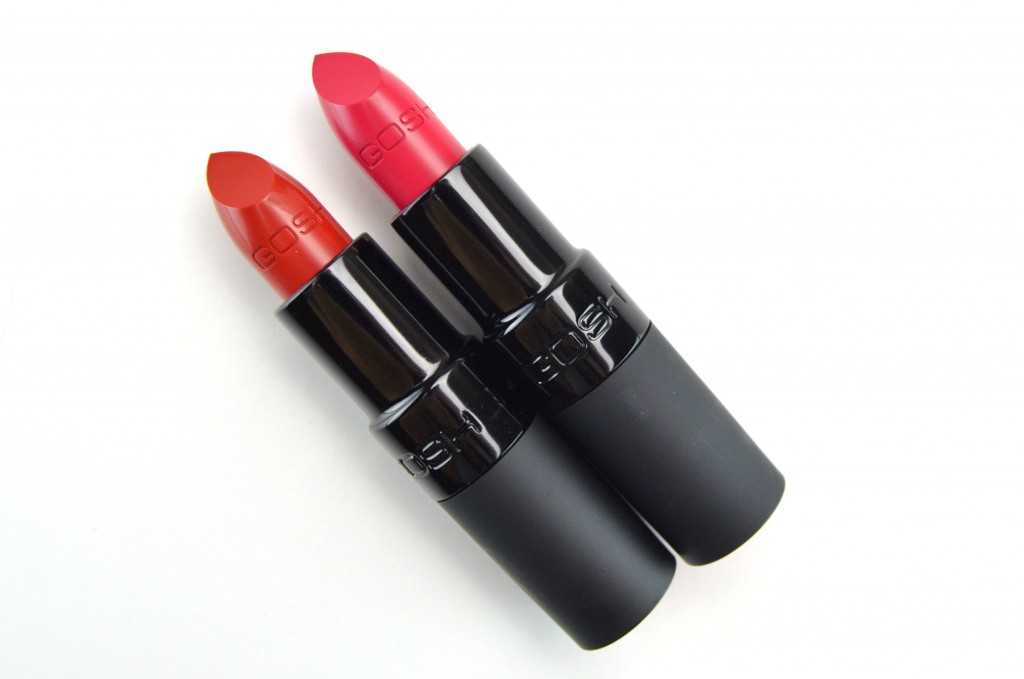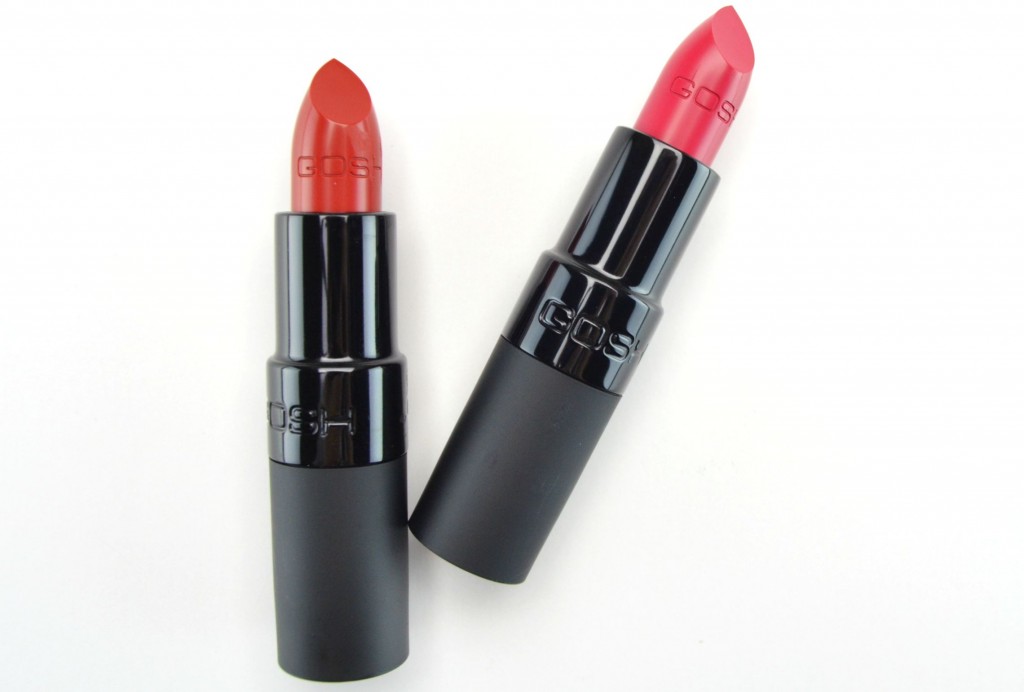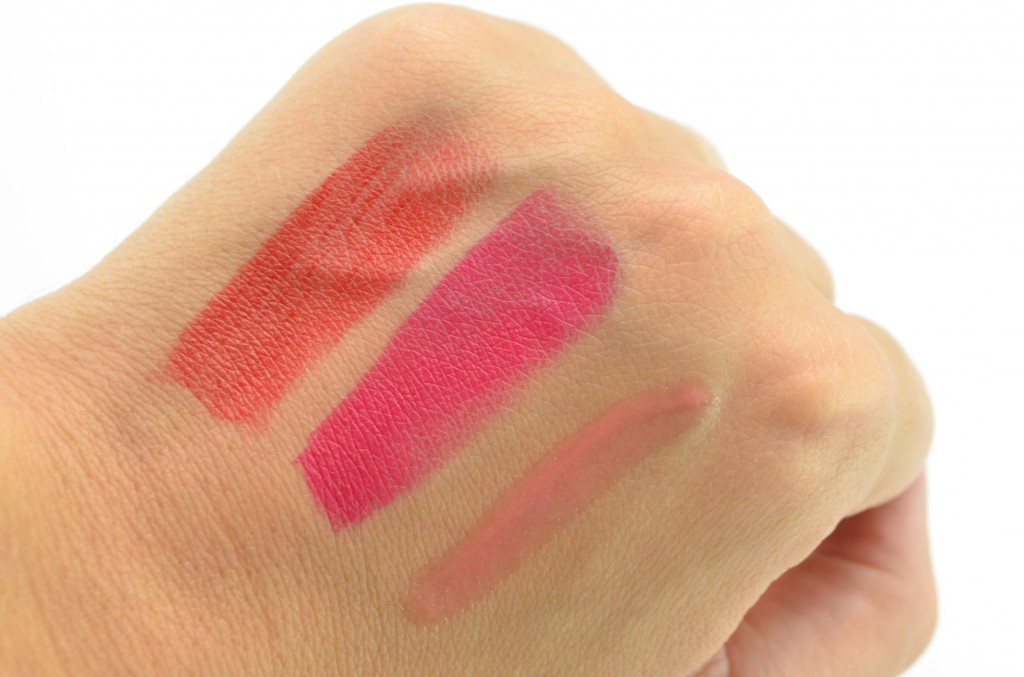 Keep those nails and cuticles soft, smooth and healthy this Fall with the new GOSH Nail & Cuticle Oil. It's formulated with a mix of natural oils, including almond oil, argan oil, jojoba oil and coconut oil and is also enriched with vitamin E to help keep cuticles and nails intensely moisturized and nourished all season long. It also helps to revitalize dry, brittle nails and bring them back to their healthy and natural state. Simply apply a small amount to each nailbed and massage in until the oil is fully absorbed. It's lightweight, non-greasy texture soaks in almost immediately.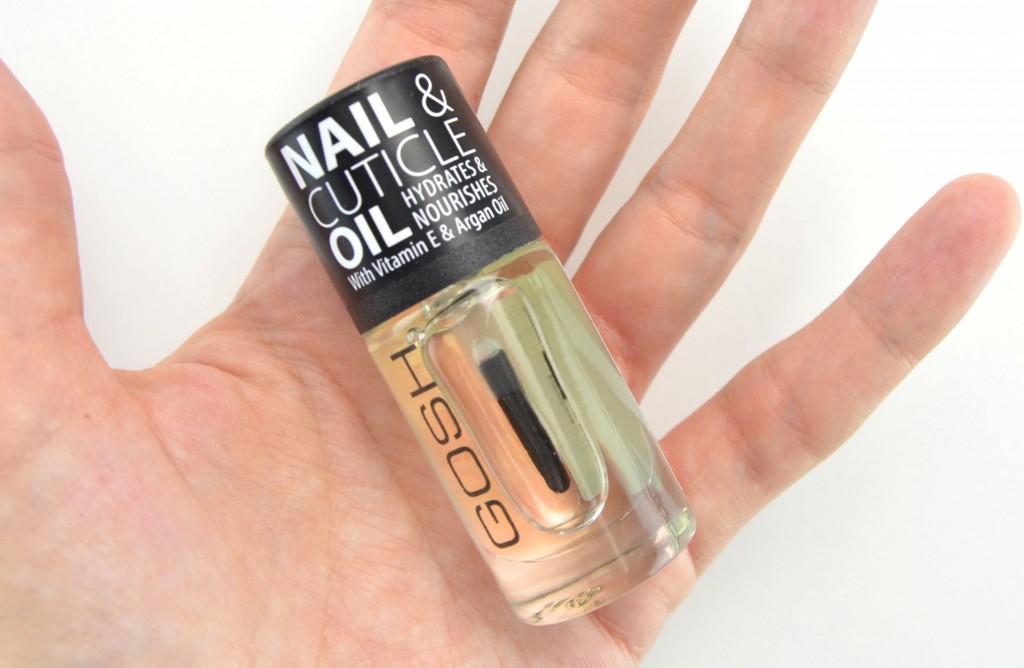 I've said it time and time again, don't forget to check out the Life Brand lineup next time you're in stores. They offer amazing, innovated and high quality products for a fraction of the price of other traditional brands. Although I've only had the new Life Brand Vitamin A Night Cream for a few short weeks now, it quickly made its way into my daily nighttime routine. It's, of course, formulated with vitamin A to help improve skin tone and texture, while reducing the appearance of aging. I haven't seen the full benefits yet, but its lightweight, extremely rich and creamy texture is highly hydrating and is going to be an excellent moisturizer this fall. It retails for $13.99 for 120ml.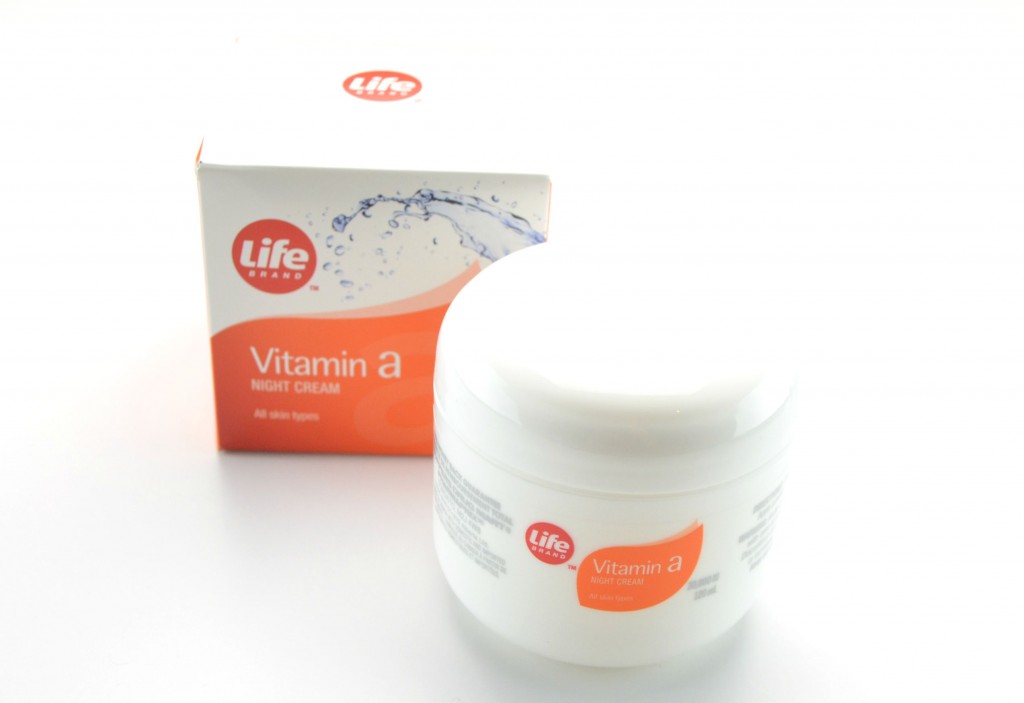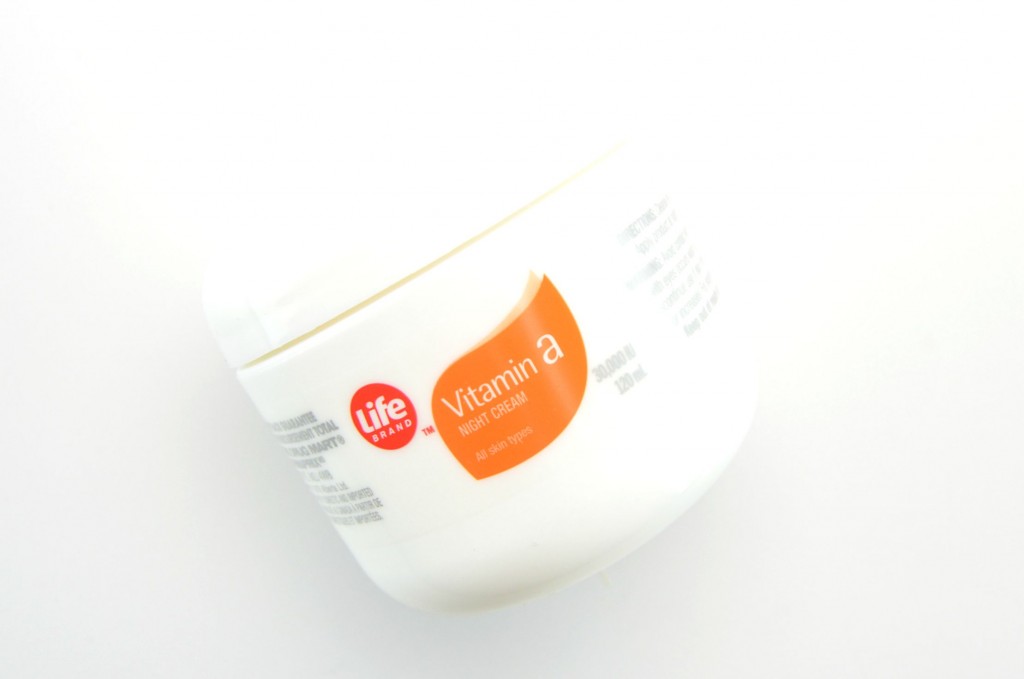 Doing a little shopping at Shoppers this season, don't forget to download their app. Get everyday deals, every day and everywhere. You'll receive personalized offers and be able to track them, scan the digital Optimum card to earn or spend points, check points balance, transfer or donate points, create a shopping list, browse flyers, manage prescriptions and so much more.