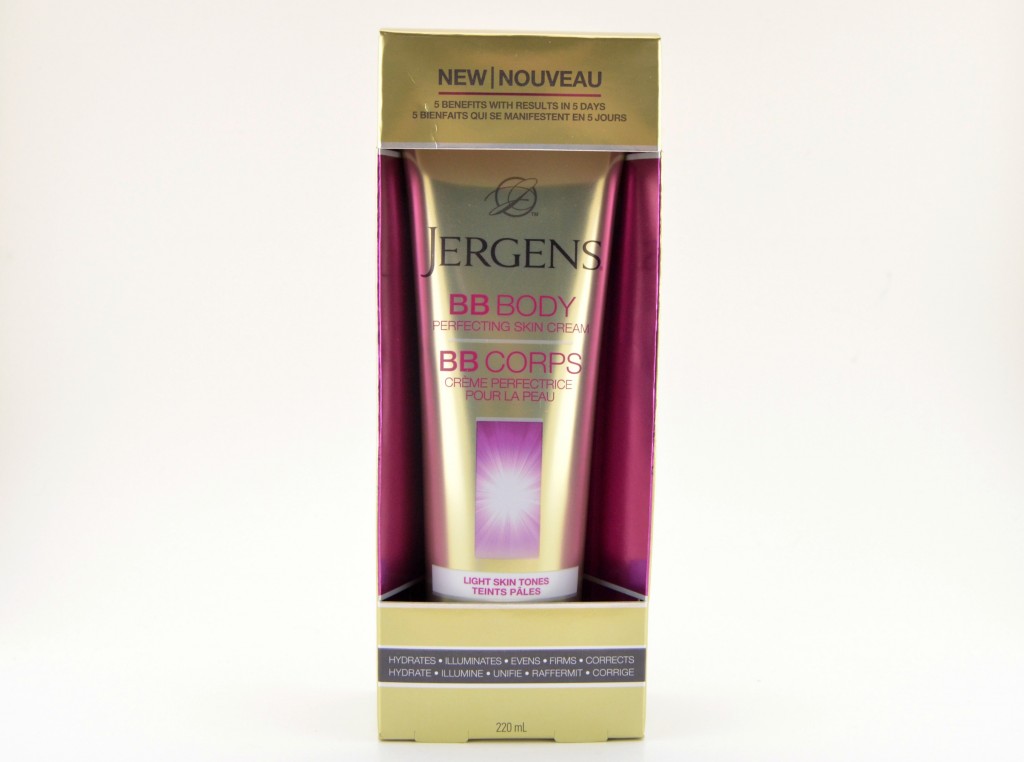 We've all come to love BB creams, a multi-purpose product that has the benefits of a moisturizer, a sunscreen and a light foundation all in one, saving us time and money. Jergens BB Body Perfecting Skin Cream gives you the same great benefits, but for your body. You're expected to see visibly improved skin after just one use, and by day 5 you'll see 5 visible benefits for glowing skin.
Jergens BB Body Perfecting Skin Cream speciality formula features self-adjusting tone technology that gives you personalized and custom solutions perfect for your skin tone. It's enriched with shea butter to help hydrate and smooth the skin, contains emollients and self-adjusting tone technology to help brighten and illuminate, while minimizing the appearance of imperfections, it also evens out skin tone without changing the colour of the skin and contains a Firm Perfecting Complex that will help to visibly firm skin's texture. It comes in 2 shades, one for light skin tones that feature warm tones to balance out the redness and to reduce sheen and medium to deep skin tone that features an enhanced level of sheen desired by darker skin tones that offer light reflection.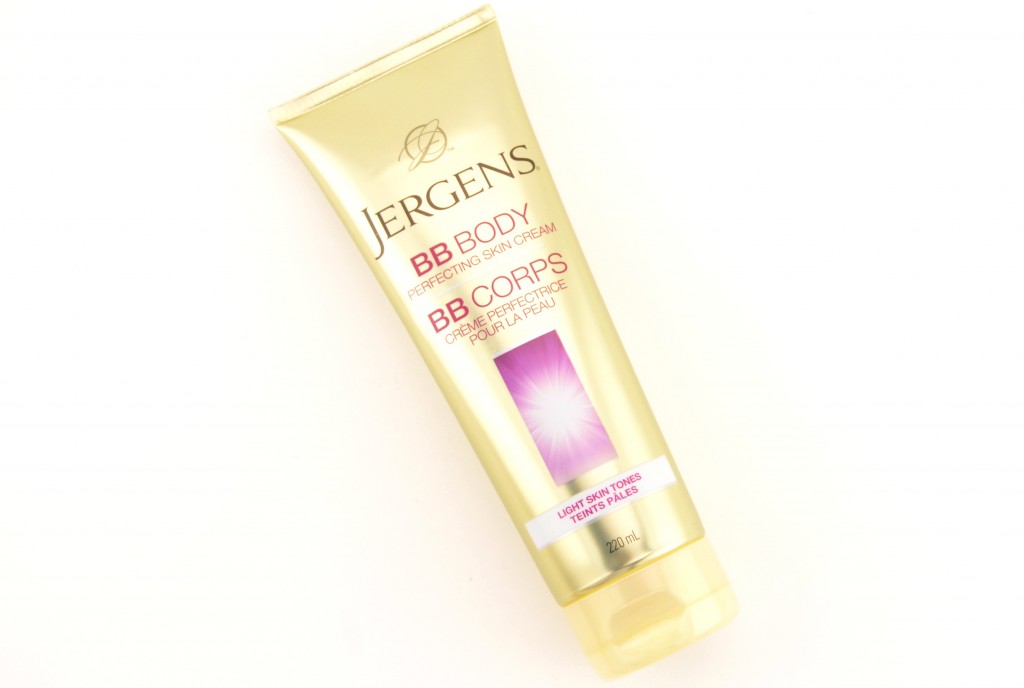 Jergens BB Body Perfecting Skin Cream has a rich, creamy, pinkish-beige, thick texture that applies evenly to the skin. It rubs on sheer, so you don't have to worry about it staining your clothes and absorbs fairly quickly into the skin. It features a non-oily, non-greasy, non-sticky formula and has a feminine floral, woody, musky scent to it.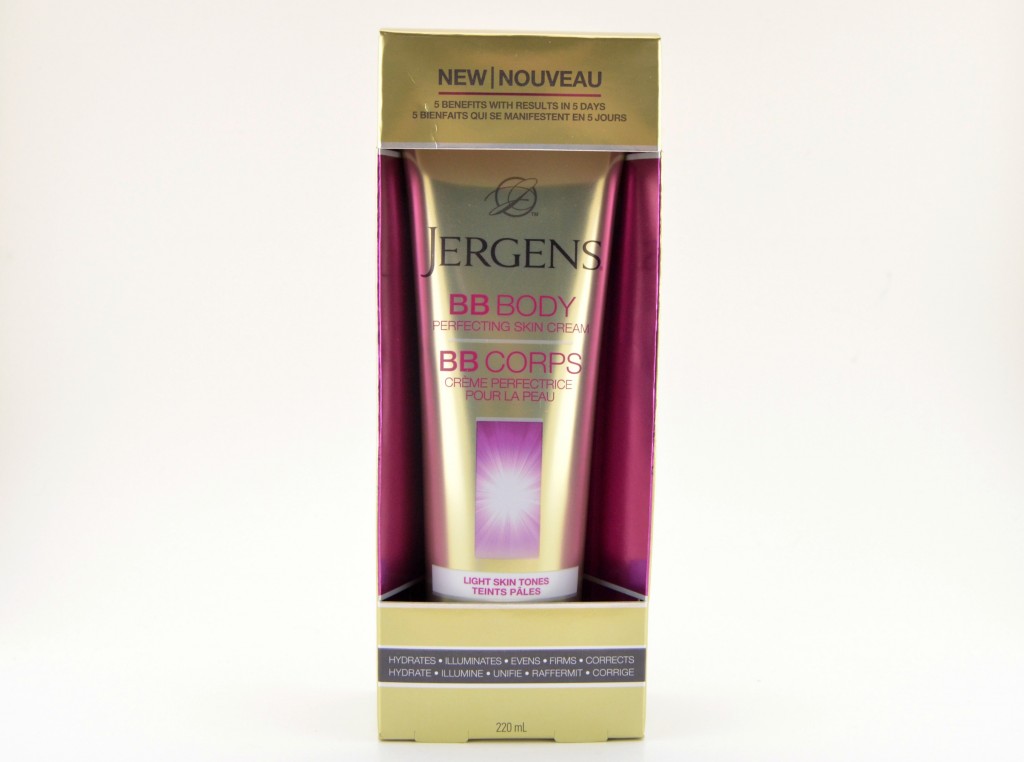 After only one use of using Jergens BB Body Perfecting Skin Cream, skin is left feeling somewhat hydrated with a radiant glow, by day 3 skin is smoother and soft with a more even complexion and by day 5 skin looks and feels firmer. Although it doesn't actually change the colour of your skin, skin does look healthier and more even. The illuminating effect gives the illusion of sun kissed glow without the harmful UV rays of the sun or without looking like you've applied a self-tanner. It falls short on the hydration department, despite its shea butter component, it doesn't moisturizes as well as other body lotions. Skin does feel softer, smoother and moisturized, but you'll have to use it at least twice a day if you have really dry skin (like most of us do this winter). This will be perfect as a light moisturizer come the summer and it gives you a healthy looking natural glow that lasts for days. It retails for $12.99 for 200ml.