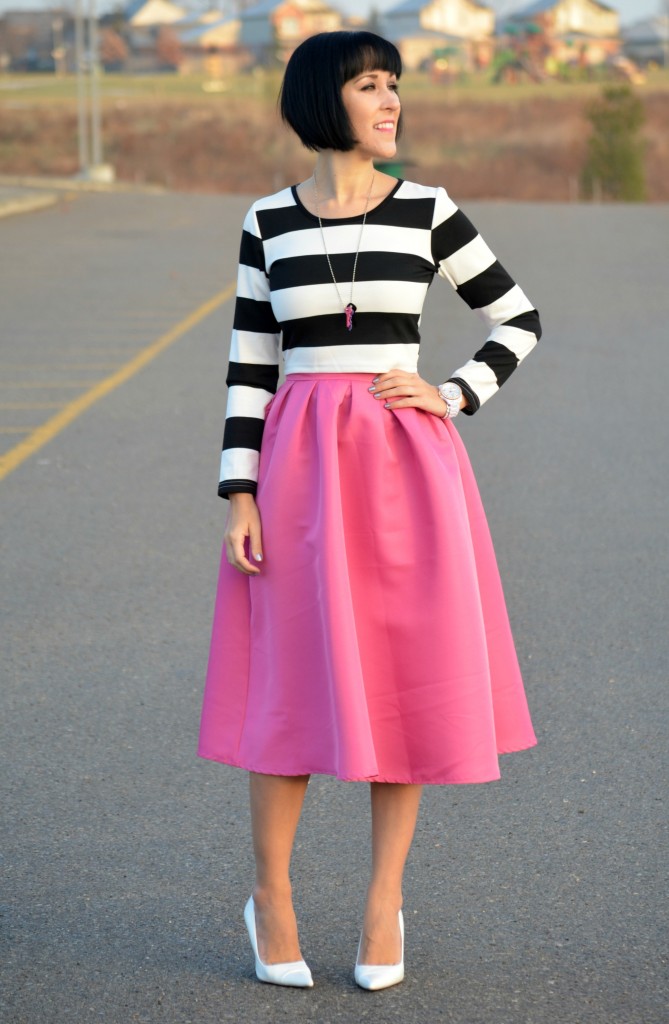 Look Good, Feel Good, Do Good.

When was the last time you bought a piece of jewellery that not only made you look and feel good, but allowed you to do good? When Canadian La Clé Jewelry designer, Deanna, contacted me and asked if I wanted to style one of her statement necklaces, I knew the hardest part was going to be picking the colour. Each coloured necklace represents a different form of energy and emotion and helps you focus on the positive things in your life and the people that surround you. You start off by picking your key, out of 12 different colours, that all feature their own unique and powerful meaning. You wear it with pride and embrace its influential meaning. It's a healthy reminder to reflect on being the best possible you that day. The more you wear it, the more it will fade, just proving that you've absorbed all its powerful energy. Once the colour from your key is completely gone, take a picture and share on social media (or in an email) with the hashtag #NakedKey and what your key means to you. La Clé Jewelry will then make a donation in your honor to a charity of your choice. It's the necklace that gives back. Look Good, Feel Good, Do Good.

There's no better day than Christmas to start wearing my La Clé Jewelry necklaces. I have them in both black (for power and control), purple (for creativity and eccentric) and pink (for thoughtfulness and patience). It also just happens to go beautifully with my new Black White Long Sleeve Striped Top With Purple Skirt from Sheinside.

Top- c/o Sheinside
Necklaces – c/o La Clé Jewelry
Watch- Fossil
Bracelet- c/o Swarovski
Skirt- c/o Sheinside
Pumps- Aldo