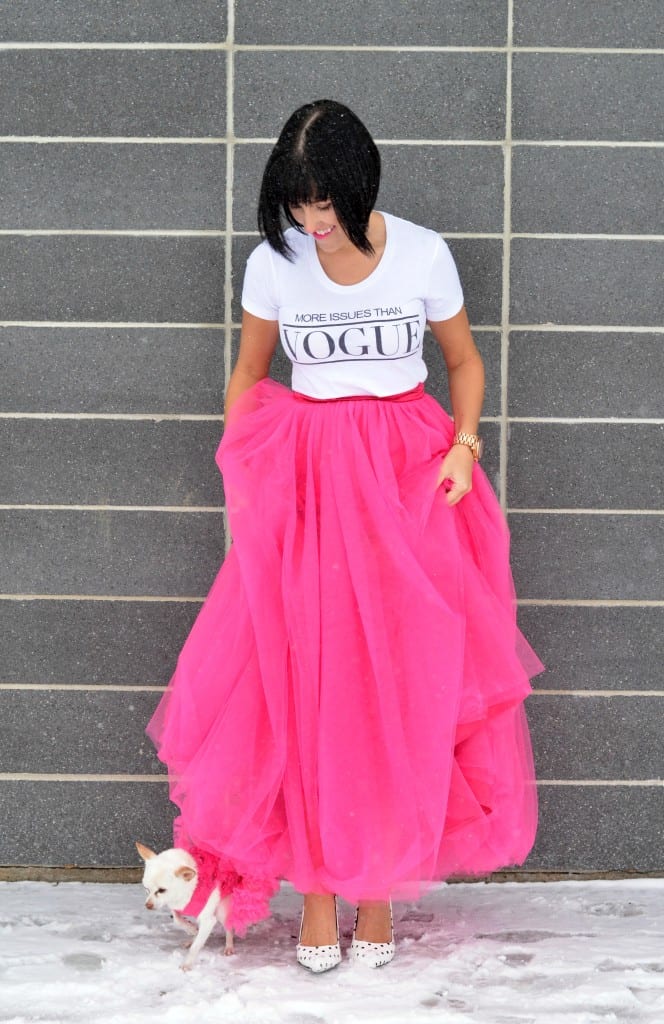 What To Wear
With Valentine's Day just around the corner, I thought it would be fun to do a fashion series, focusing on 5 different outfits you could wear on the big day. Hopefully these looks will get your creative juices flowing and leave your hearts fluttering. From casual daytime looks to dreamy nighttime attire, I hope you find something you can wear this weekend. Whether you're spending time with family, a night out on the town with your BFF, movie night with a friend, or a romantic dinner for two at your favourite restaurant, I hope these looks leave you feeling inspired.
If you ever wanted to feel like a princess for the day, this beautiful Kimmy skirt from Pastel Dress Party is where it's at. It's fully customable, comes in an array of stunning shades (we're talking over 25 colours to pick from) and 3 layers of polyester tulle to keep you twirling forever. I've always wanted to be a ballerina, and this fun, girly and graceful skirt has fulfilled all my dreams.
Chanel and I are rocking our matching tutus today (you be the judge on who wore it better), but as you can see, my skirt is extremely versatile. This would make the perfect Valentine's Day skirt, dress is up with a blouse or fancy shirt, or pair it down with a tee, like in today's look. You know you're going to be seeing a lot more of this beauty, so stay tuned.
Don't forget to check out my previous 3 posts for more V-Day inspired looks found here, here and here