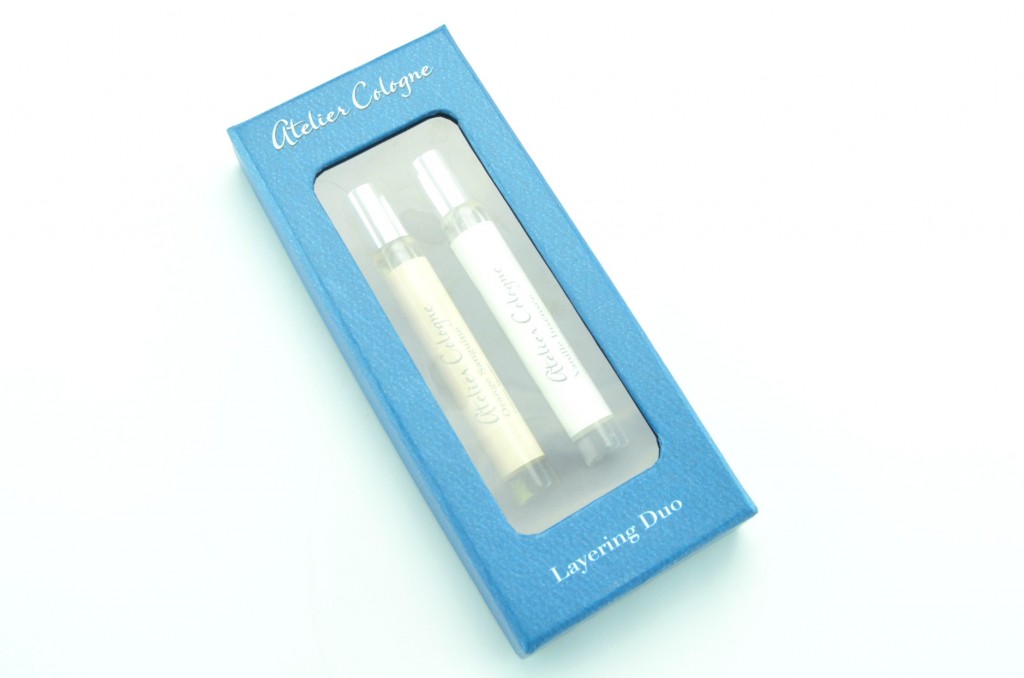 Layering Perfume

I truly enjoy layering my perfumes, but I'm never quite sure if the two scents work well together. Atelier Cologne has taken the guess work out of layering this season with their Atelier Cologne Layering Duo. It's the perfect balance of their two classic scents, Orange Sanguine and Vanille Insensée. The zesty scent of orange meets the sweet scent of vanilla in this duo that's truly unique and extremely addicting. When worn together the bitter orange is perfectly balanced by the sweet and creamy scent of vanilla. A unique fragrance that will be perfect for anyone on your holiday list this season. It retails for $45, but has a $60 value.
Atelier Cologne Orange Sanguine has top notes of red orange and bitter orange, middle notes of jasmine and geranium from South Africa and base notes of amber, tonka bean and sandalwood. It gives an energizing burst of citrus with a sensual scent of geranium.
Atelier Cologne Vanille Insensée has top notes of coriander, lime and citron, middle notes are vetiver, jasmine and oak moss and base notes are vanilla, oak and amber. It gives a slight citrusy scent to start, followed by a rich and creamy woody's allure.