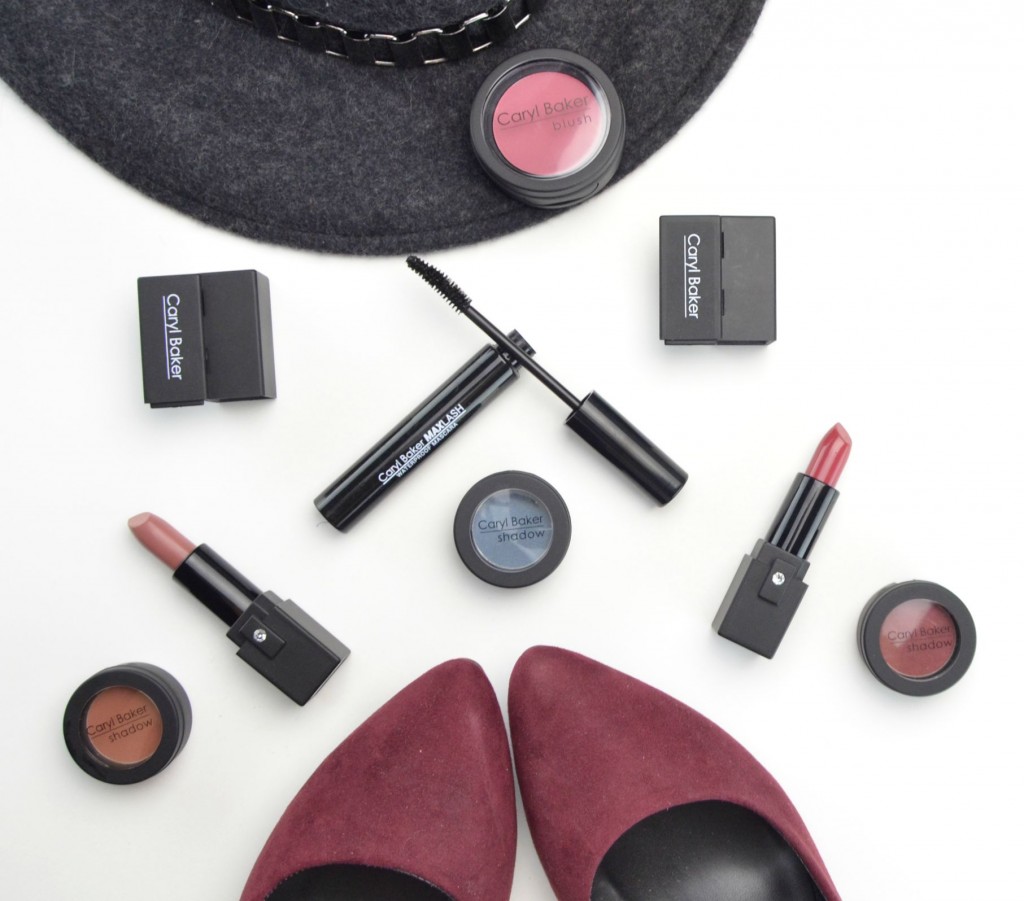 Fall 2015 Collection
This season rich, bold and colourful shades dominate the makeup world. Caryl Baker Visage Ritual Beauty Collection plays on these trends with customized shades to suit everyone's own unique style and preference. Depending on how you apply each product, you can easily achieve a fresh natural look for every day, or a bold, dramatic look for evening. Try applying a semi-matte red lipstick topped with a clear gloss, paired with a light gold shadow across the eyelid, with a hint of matte purple in the outer corner, for a fresh off the runway look, or take that same lipstick with a bold teal shadow brushed closely to the lash line for a more intensified nighttime look. The collection features 7 new eyeshadows in trendy shades of warm, rich hues and cool jewel tones, ranging from shimmery, metallic, to matte finishes, and subdued to bold shades, 2 new blush shades in gorgeous coral and plum and 4 lipsticks in power pout shades of brick, berry, peachy-nude and wine.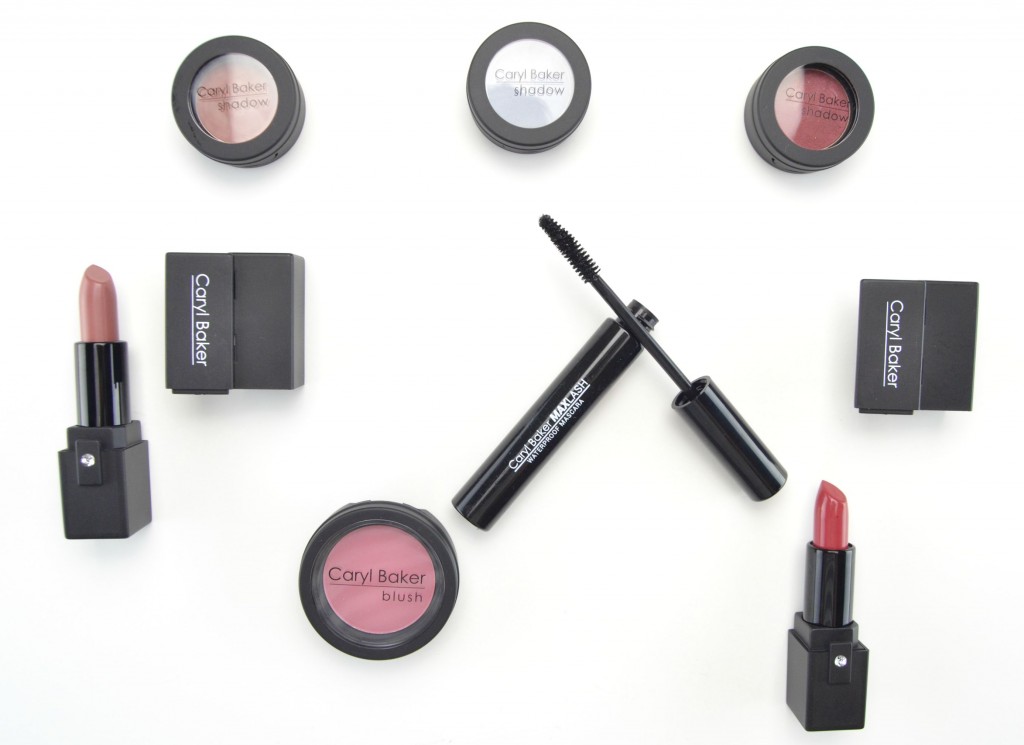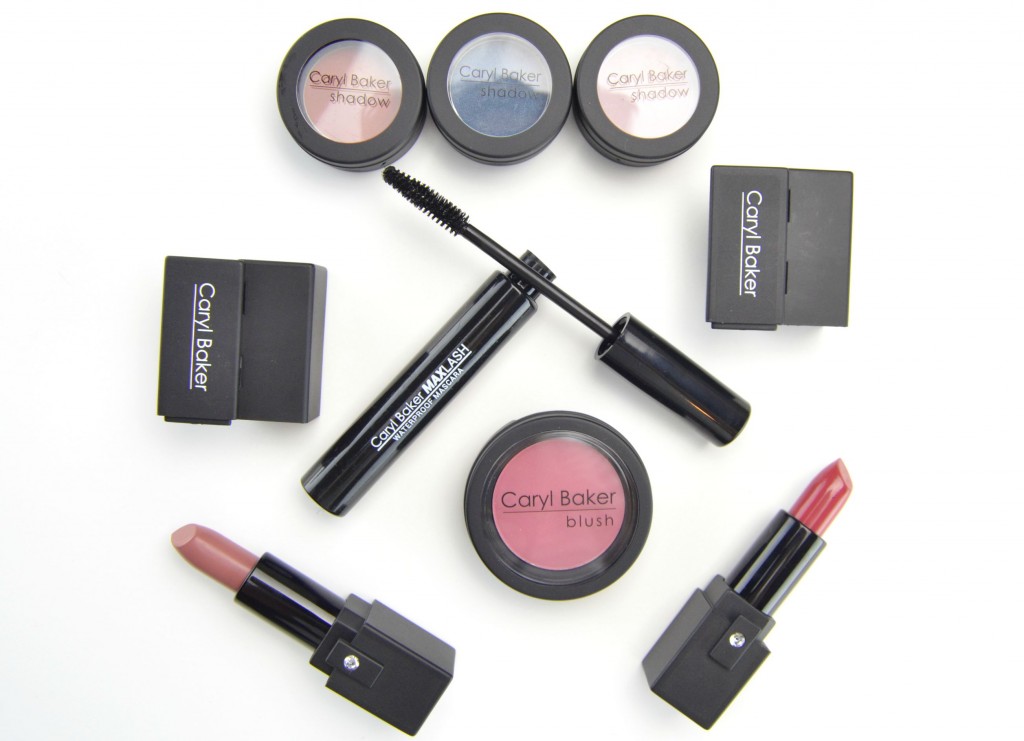 Caryl Baker Visage Ritual Beauty Eye Shadow comes in 7 stunning shades in both shimmer, metallic and matte finishes. It has an incredibly luxe, soft, smooth and velvety texture thanks to its mango seed butter and vitamin E formula. It actually helps to restore skin's elasticity and protects against UV rays, which, in return, prevents wrinkling, while packing a ton of pigmentation and colour. It's highly creamy texture is easy to apply and glides onto the eyelid like butter. It also contains light diffusing benefits that help to give dimension to each eye look you create. Each shade seems to blend out beautifully, has little to no fallout and is extremely buildable, depending on the intensity you're going for. It stays put without creasing, fading or smudging the entire day and it also doesn't settle into fine lines. It retails for $18 each in shades of Rose Water, a shimmery pale, pink, Enlightened, a shimmer light gold, Enigma, a golden brown with a metallic finish, Henna, a reddish brown with a matte finish, Gypsy, a stunning cranberry metallic, Mirage, a deep steel blue with teal undertone in a metallic finish and Tribal, a matte purple.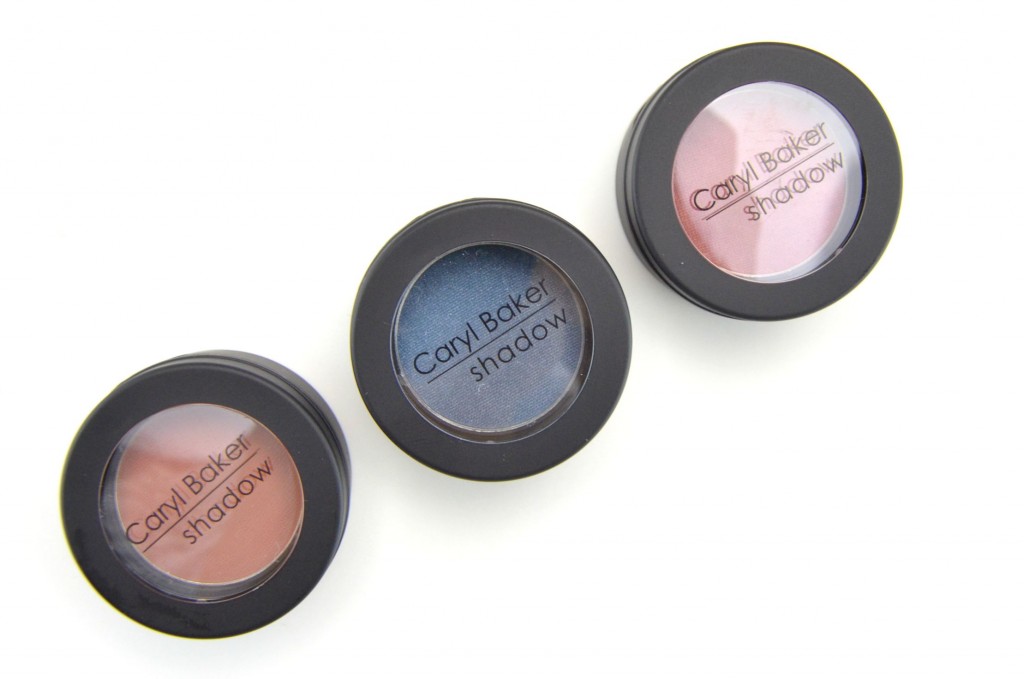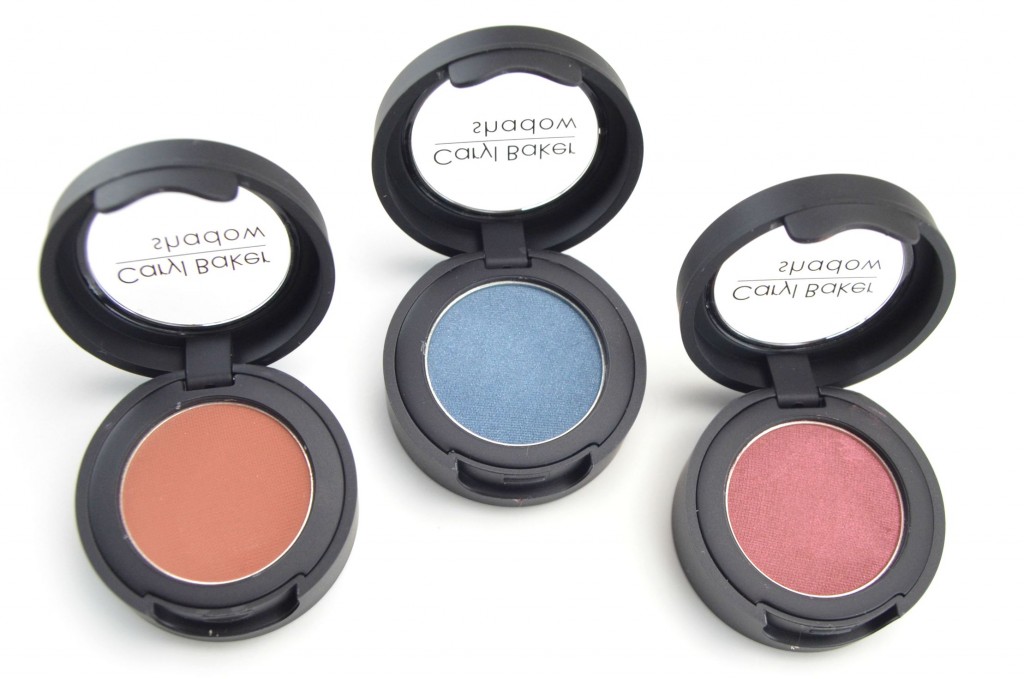 Caryl Baker Visage Ritual Beauty Eye Shadow  in Henna, Mirage and Gypsy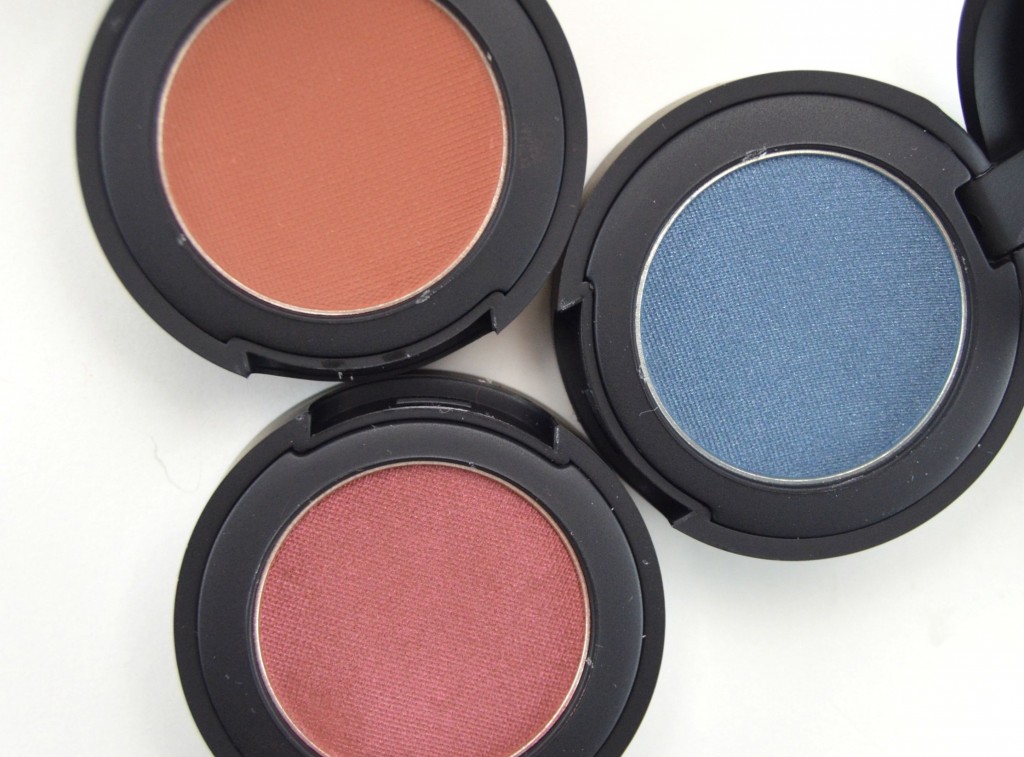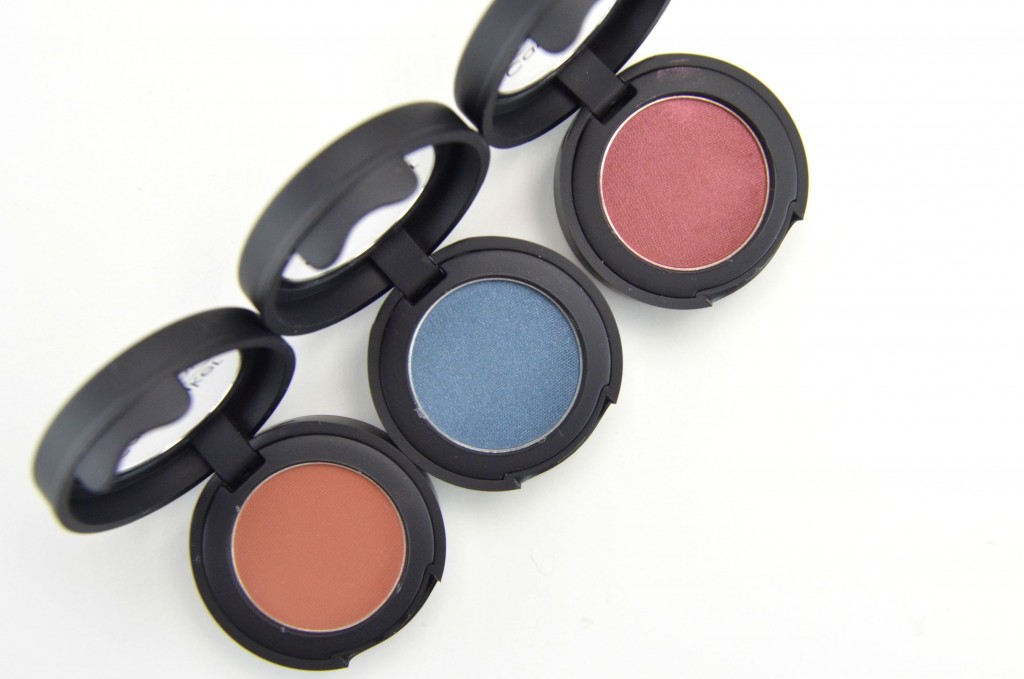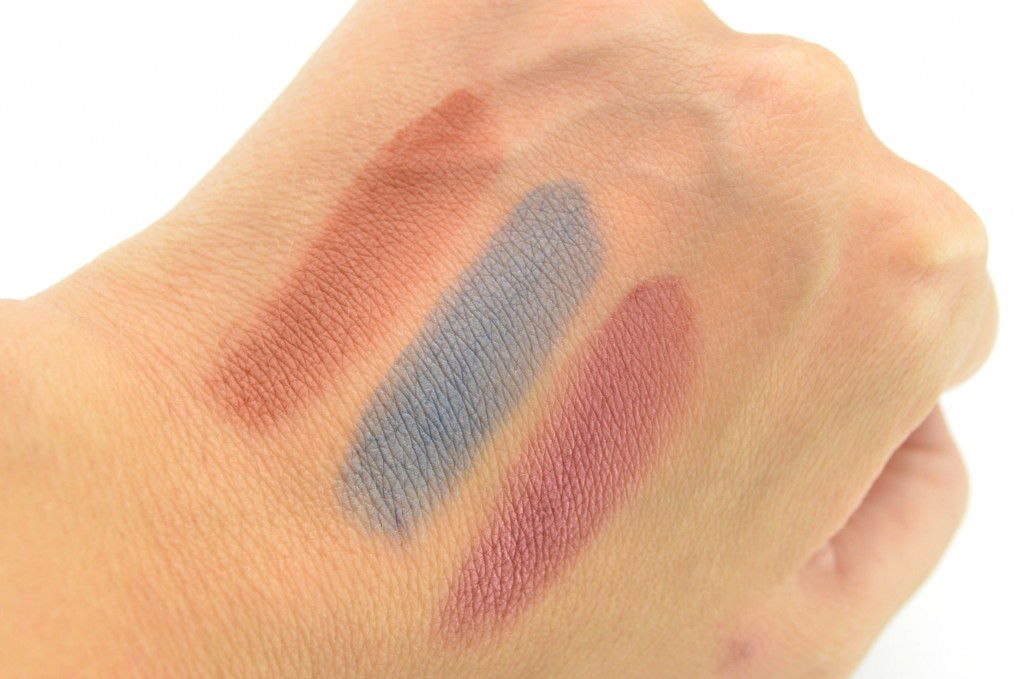 Caryl Baker Visage Ritual Beauty Blush comes in 2 shades in both a pearl and matte finish with the same soft, smooth and velvety texture as the eyeshadows. It too is formulated with mango seed butter and vitamin E to provide true, opaque, intense colour, while restoring skin's elasticity and protecting against UV rays. Although it's finely milled, it has a slightly drier consistency than other blushes, yet still applies evenly and smoothly to the skin. It's buildable for stronger colour payoff and is pigmented enough that it only requires a swipe or two to achieve stunning colour. It provides an extremely natural look on the cheeks without looking cakey or chalking. It has little to no fallout and stays put the entire day and well into the evening without fading. It retails for $22.50 each in shades of La Vie Boheme, a pearlescent peachy coral and Exotic and plumy pink matte.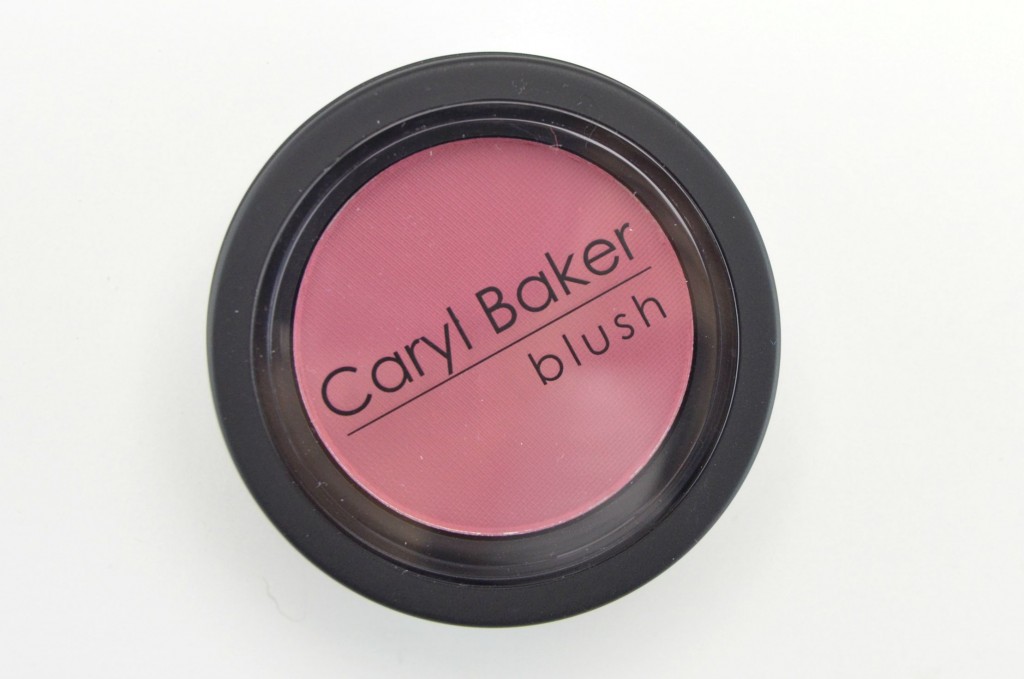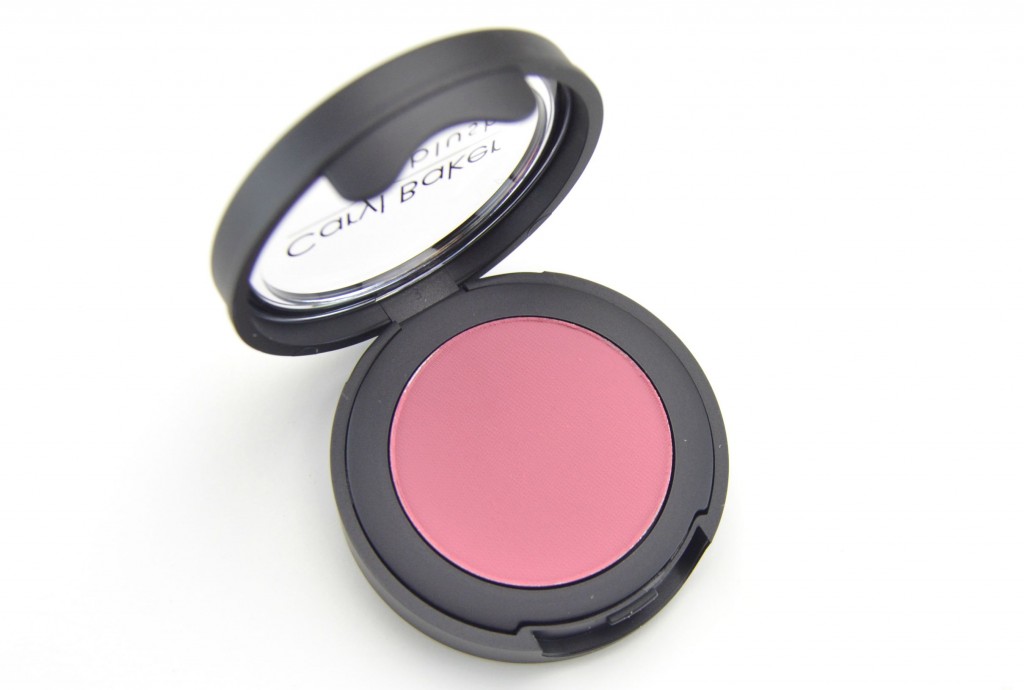 Caryl Baker Visage Ritual Beauty Blush in Exotic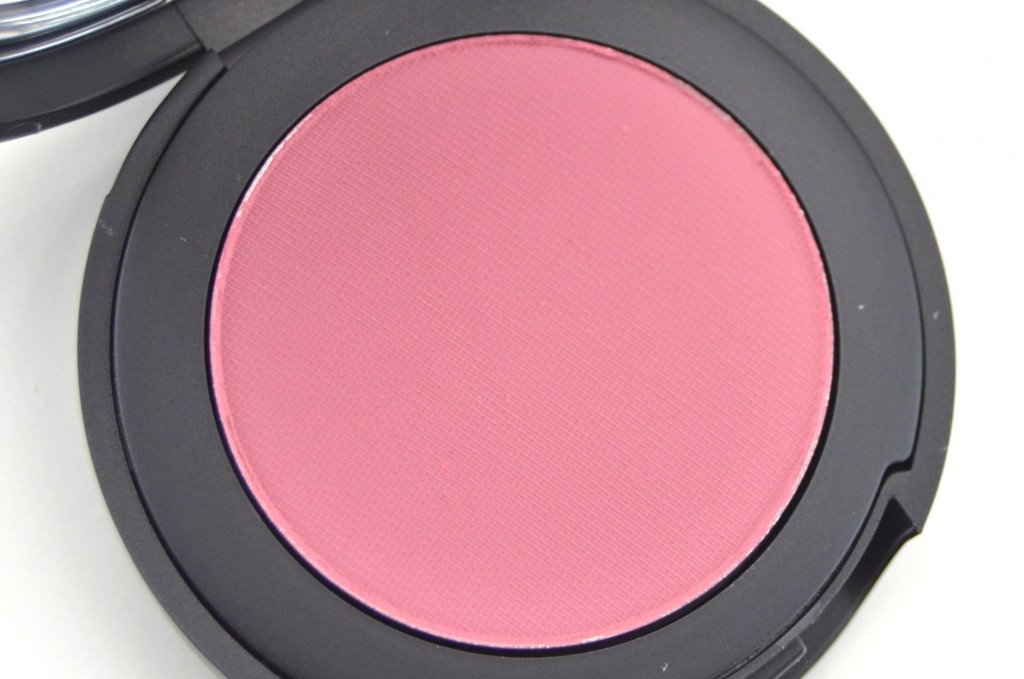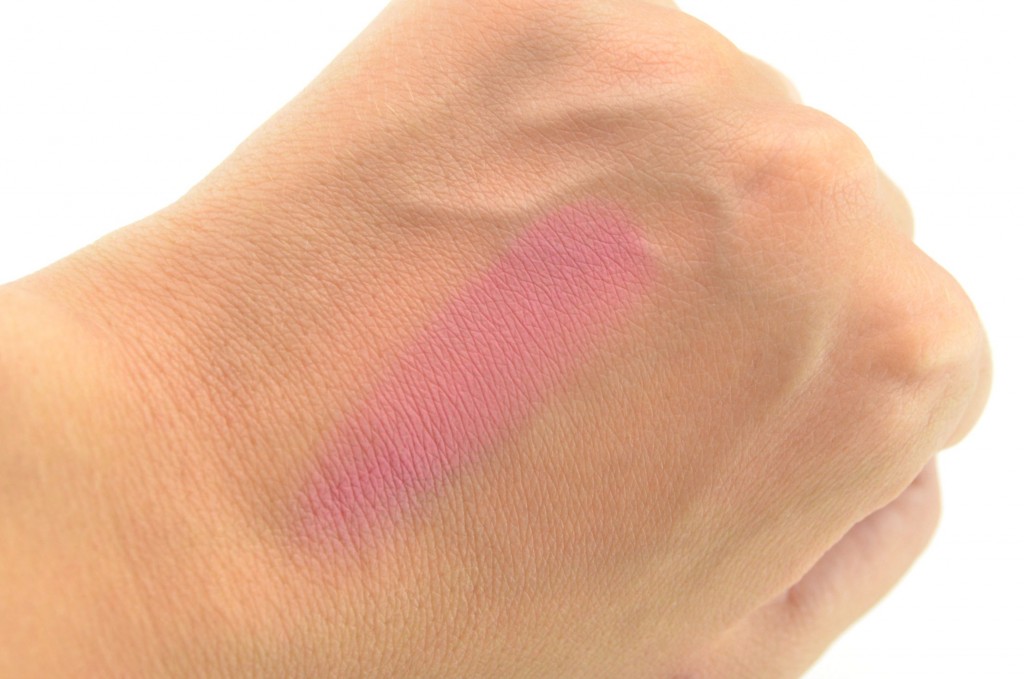 Caryl Baker Visage Ritual Beauty Lipstick is still one of my fave packaging for a lipstick to date. I love the lock design, ensuring my lipstick will never pop open in my purse and flip out built-in mirror is just way too handy. It has an extremely rich, creamy and smooth texture that's formulated with Shea butter and avocado oil to provide anti-oxidant, extra moisturizing, nourishing and hydrating benefits. It's extremely comfortable to wear and keeps lips kissably soft throughout the entire day. Not only does it apply like butter, it doesn't settle into fine lines and also helps prevent lips from drying and chapping without the use of a lip balm. It's extremely pigmented with true opaque colour payoff in one easy swipe and gives a stunning finish to the lips. It's longwearing, stays on the lips for a solid 4 to 5 hours without fading or smudging. It retails for $18 in shades of Wander, a light peach with a satin finish, Desert Rose, a rosy caramel with a satin finish, Warrior a frosted rosy and Artisan, a semi-matte currant red.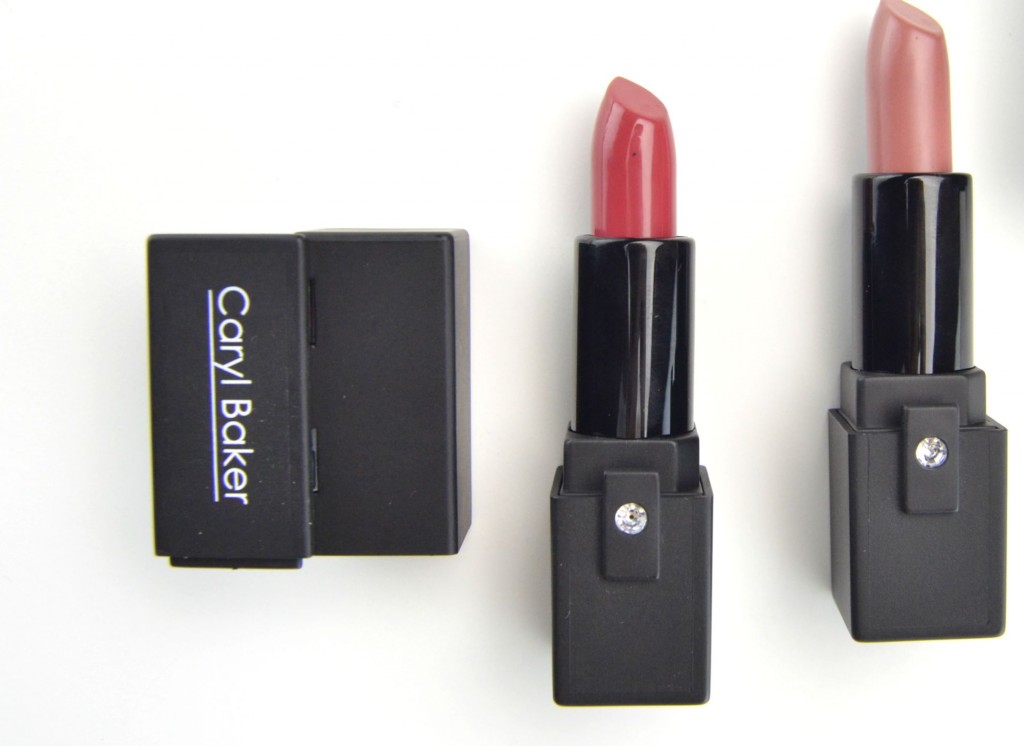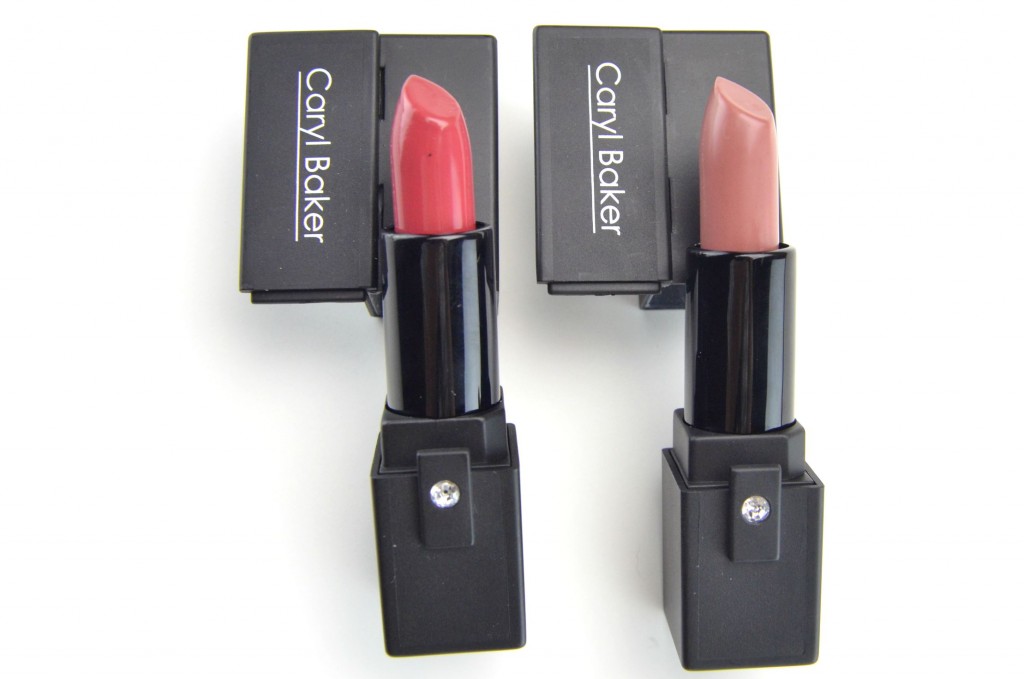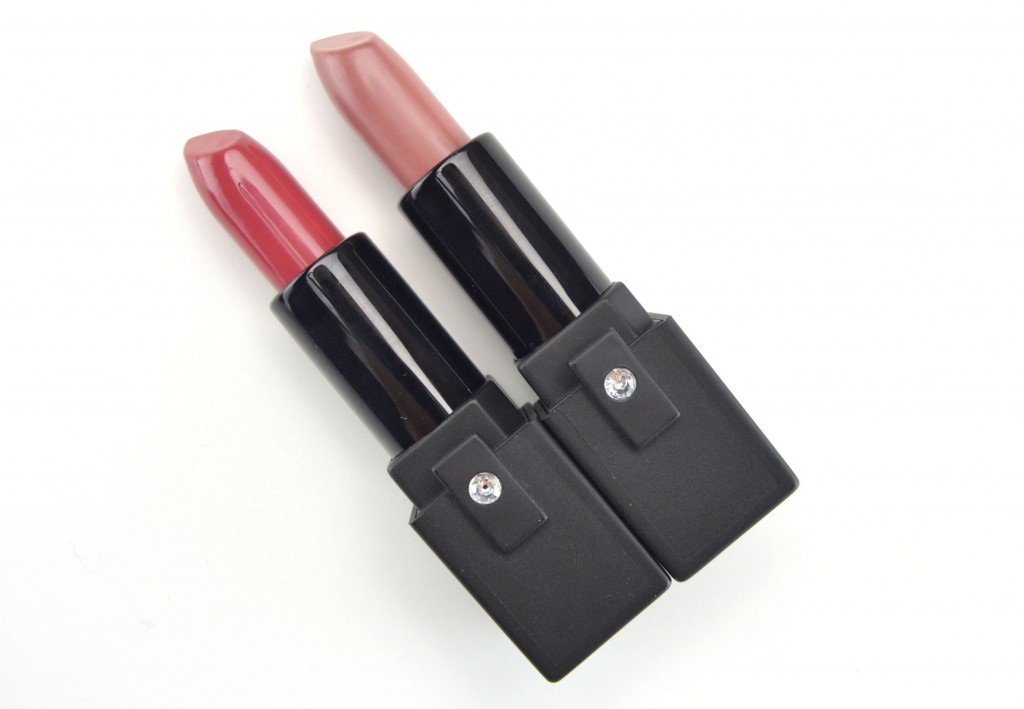 Caryl Baker Visage Ritual Beauty Lipstick in Artisan and Desert Rose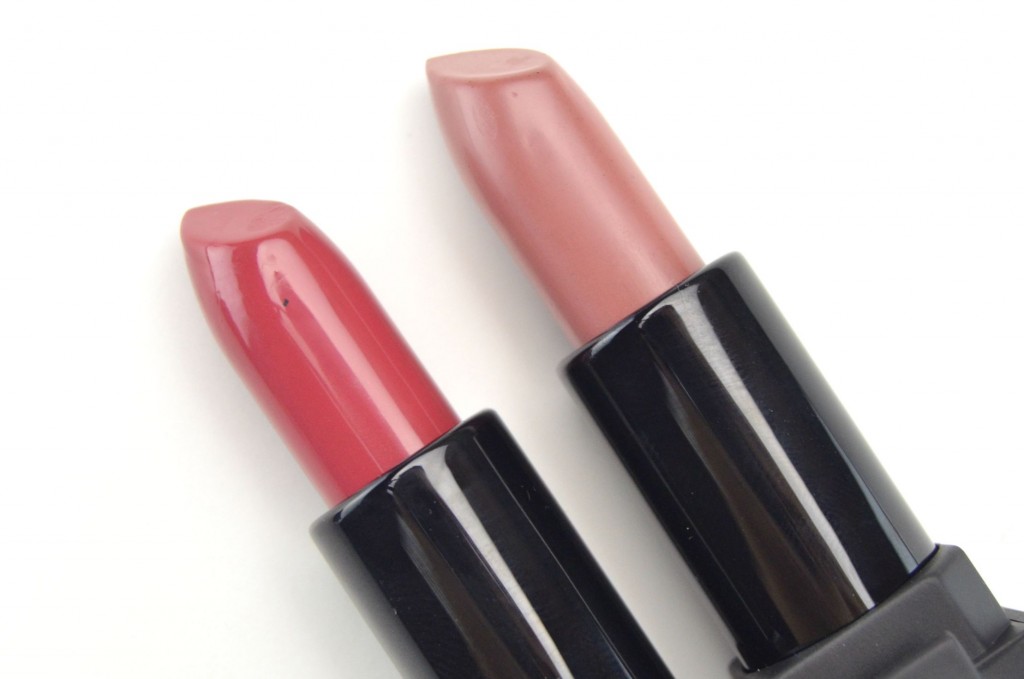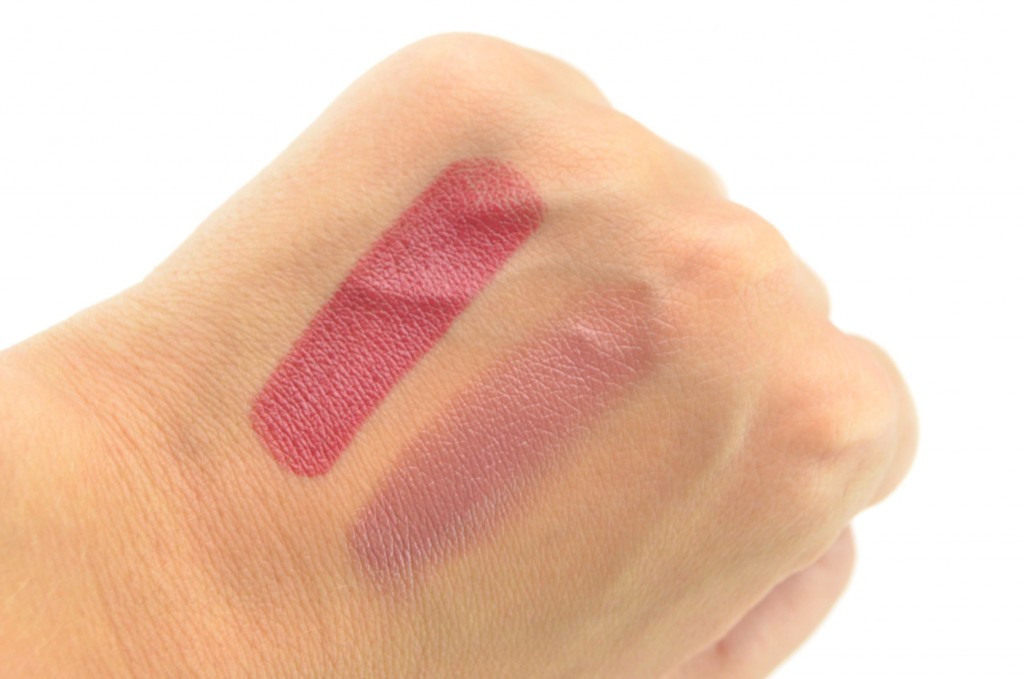 Caryl Baker Visage MaxLash Mascara is like a 4-in-1 eye awakening mascara thanks to its unique and innovated ergonomic brush design. It helps to naturally fit the contour of your eyes to effortlessly coat each individual lash with intensely black, highly pigmented formula. Its tiny bristles help to get right into the root of the lashes giving the appearance of a darker lash line, which in return, gives the appearance of a more dramatic look. It helps to not only lengthen and curl each lash, but adds volume and defines the eye for all day wear. It features advance haircare technology that helps to condition, protect and strengthen each lash, so the more you use it, the more beneficial it becomes. It does an excellent job at coating each lash for nice separation and a bright-eye, fluttery look. In a single coat you can easily achieve an extremely natural lengthened look, but adding another layer or two will really help define the eyes and bring a ton of drama to your look. It gives a ton of volume without looking or feeling heavy and no matter how many coats I apply, it never looks clumpy or spider-like. It lasts the entire day without flaking or smudging under the lower lash line. It retails for $24.50.