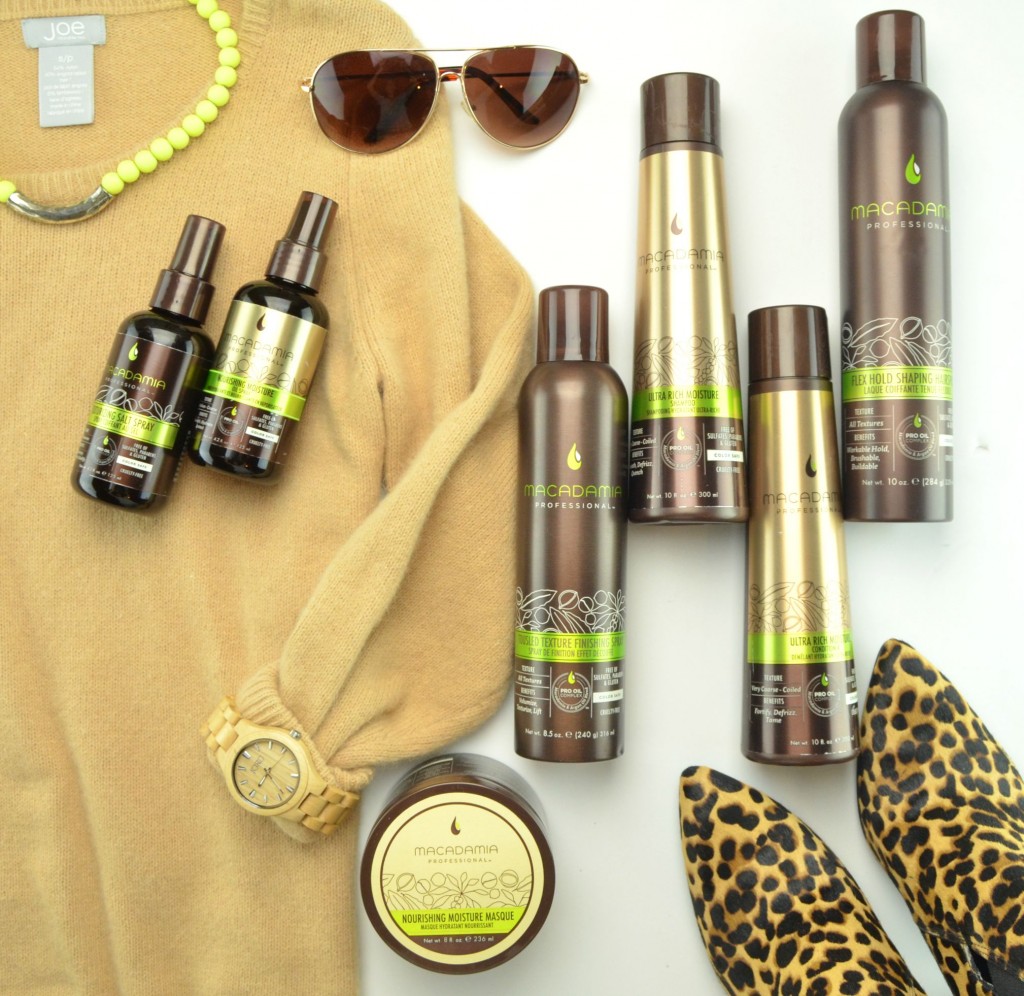 Macadamia and Argan Oil
I've been a huge fan of Macadamia Professional for years, but this season its expanding their portfolio with a ton of new styling products and wash and care products that cater to everyone's own unique hair texture, from baby fine to fine, medium to coarse and even the very coarse to coiled. Each product of course comes with Macadamia's exclusive Pro Oil Complex that features a unique blend of Macadamia and Argan oils that are enriched with Omega 7, 5, 3 and 9 fatty acids and is colour safe, cruelty-free and free of any sulfates, parabens and gluten. This innovated and breakthrough formula deeply penetrates into the hair with a weightless finish that helps to nourish and repair hair from the inside out, rather than just conditioning the surface. Hair's natural texture is instantly transformed with renewed health, shine, bounce and manageability. The new aerosol design helps to tame, manage, shape and create endless amounts of unforgettable looks.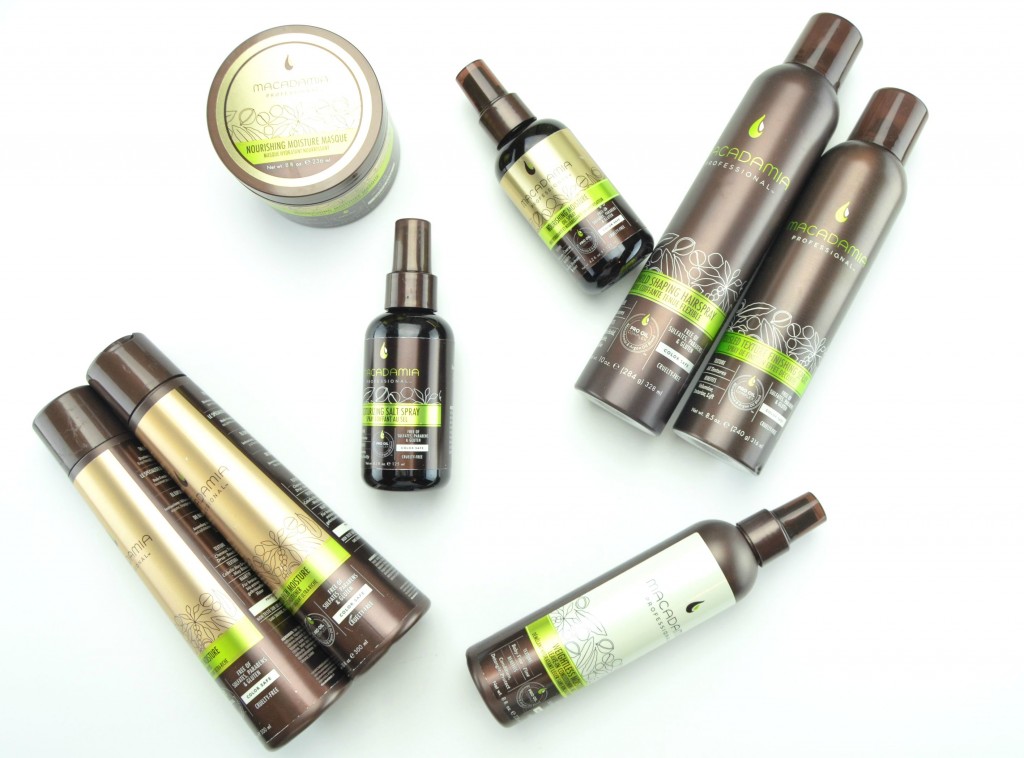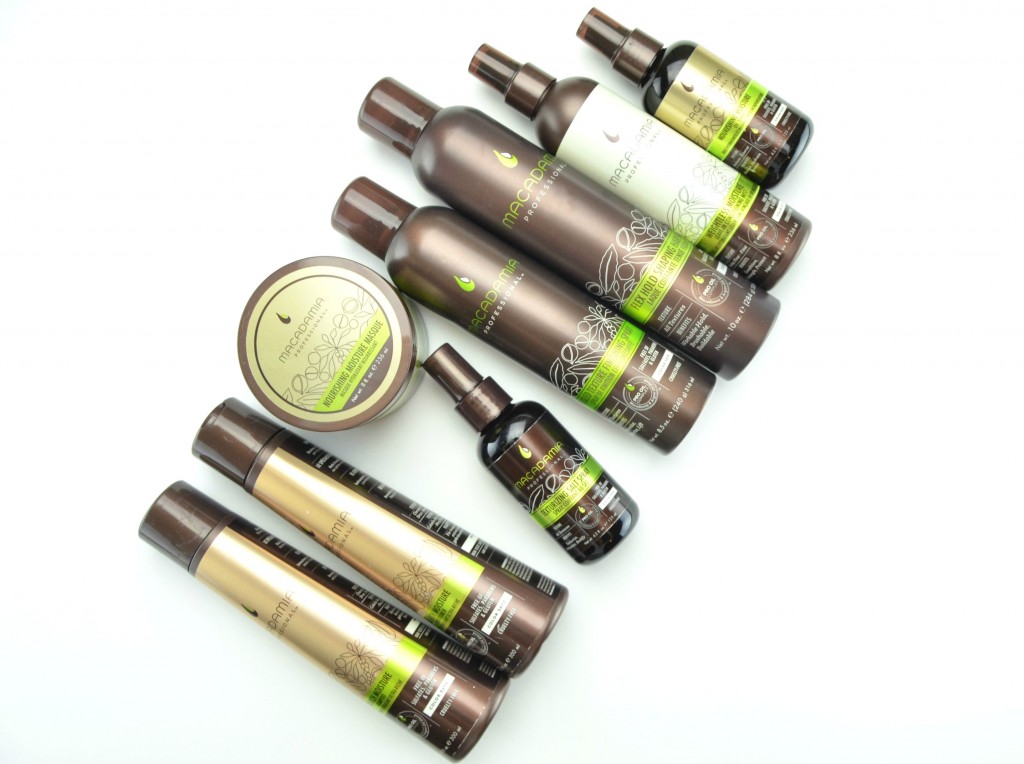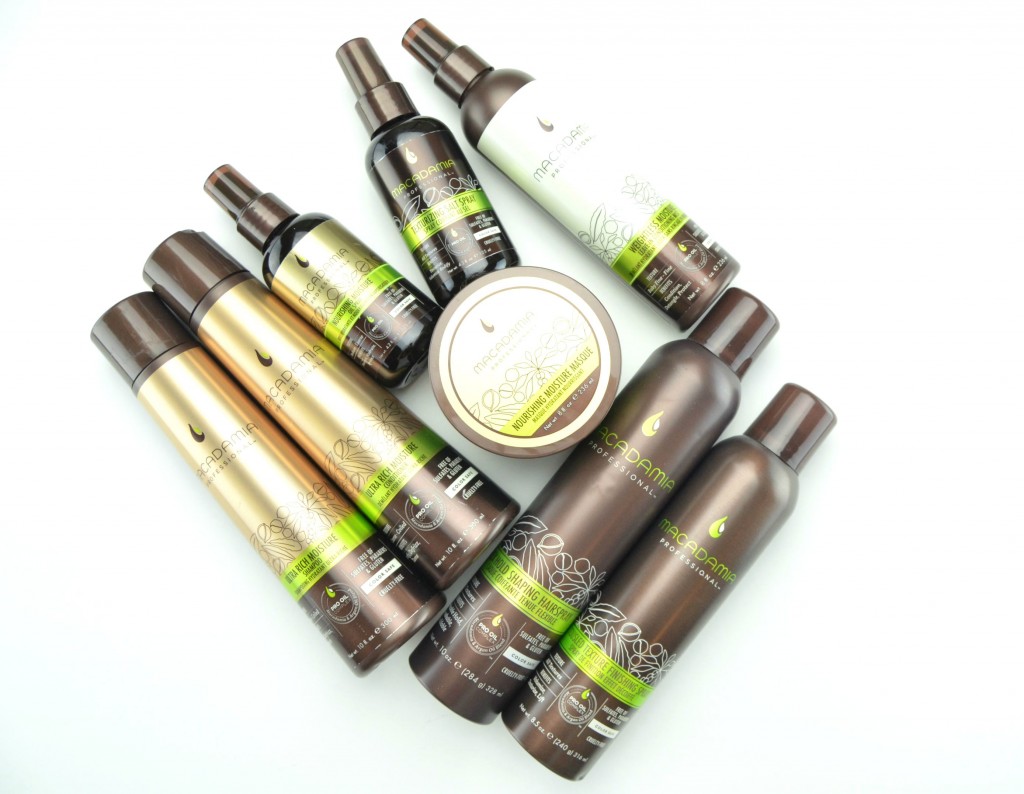 Macadamia Professional Ultra Rich Moisture Shampoo helps to smooth hair cuticle, reduce frizz and quench hair with superior hydration for all day softness. It has a rich and creamy, somewhat slippery oily texture that has a beautiful golden iridescent pearl sheen to it. Its lightweight formula spreads onto the hair with ease and washes clean away without looking or feeling weighted down. It adds a ton of moisture back into dry hair with incredible softness and all day hydration. Hair is instantly left looking and feeling stronger, shiner and healthier after each wash. It has an intoxicating vanilla, chocolate, coconut and macadamia aroma.
Macadamia Professional Ultra Rich Moisture Shampoo does an amazing job at cleansing my hair of any product buildup or excess oil, while detangling it for easy brushing and styling, even before applying a conditioner. Although it doesn't really come to an extremely rich and creamy lather, probably because it's formulated without any harmful sulfates, it still gives an incredibly glossy and shiny look to my hair. It feels incredibly silky smooth and soft, and a few times a week I even skip the conditioner (which I never usually do with other shampoos). It retails for $24 for 300ml.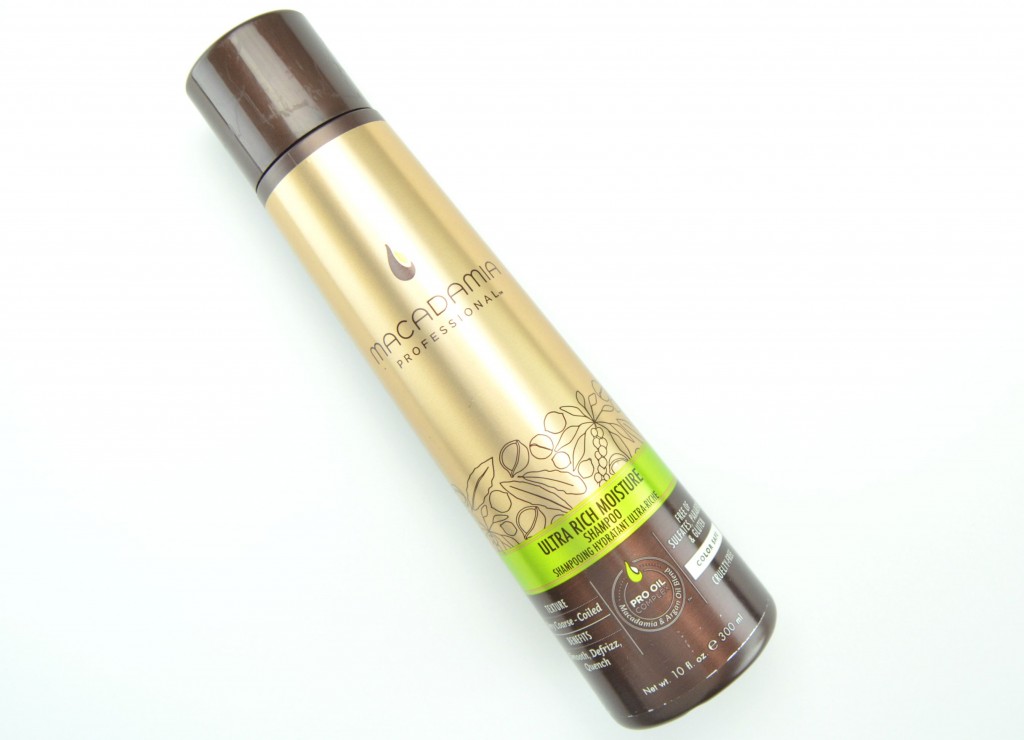 Macadamia Professional Ultra Rich Moisture Conditioner helps to promote healthy hair by strengthening and improving elasticity. It also helps to fortify, defrizz and tame each strand for all day smoothness. It too has the same lightweight, rich and creamy texture as the shampoo with the same golden pearly sheen, but with a slightly thicker consistency. It absorbs fairly quickly into each strand to provide deep conditioning with only the smallest amount. It too washes clean without feeling heavy or greasy and leaves ends silky smooth and incredibly soft. It adds extra moisture for all day hydration and leaves hair shiner, smoother and healthier.
Macadamia Professional Ultra Rich Moisture Conditioner does a wonderful job at deeply nourishing and moisturizing my hair while controlling frizz and keeping the fly-a-ways under control. It also seems to do a wonderful job at protecting and conditioning my scalp for all day hydration, without any dry patches or itchiness. It instantly detangles my hair for easy brushing and styling and repairs damaged hair back to its natural healthy self. My hair is left sleek, silky smooth and incredibly shiny with the same yummy scent as the shampoo. I think even if it didn't keep my hair smooth, I'd use it for the scent alone. It retails for $24 for 300ml.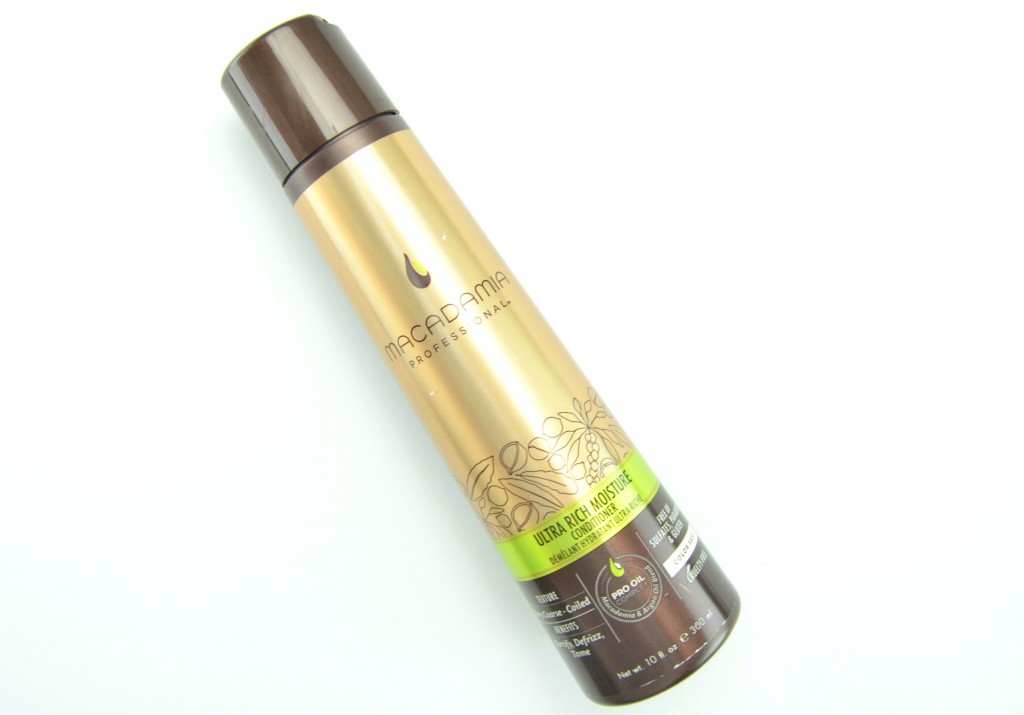 Macadamia Professional Nourishing Moisture Masque helps to reconstruct, revitalize and repair the hair and. although it's designed for those with medium to coarse hair, its lightweight texture also seemed to work beautifully for those with fine hair like myself. It has an ivory coloured, thick and creamy, with a slight iridescent pearl sheen, to it. It has a smooth and buttery texture that applies and spreads easily and evenly to the hair. It has a non-sticky, non- greasy formula that feels completely weightless once applied to the hair. It washed out easily without weighting the hair down. It has an incredibly sweet, almost citrusy scent with just a hint of macadamia nuts.
Macadamia Professional Nourishing Moisture Masque provides instant moisture and hydration with only the smallest amount. I apply a dime size amount to the palms of my hands after shampooing and towel drying, and then rub palms together and apply evenly onto damp hair. It instantly starts to penetrate deep into my hair and I continue to let it do its thing for 15 minutes. If I'm looking for a deeper, richer treatment, I sometimes leave it on upwards of 30 minutes a few times a month. It's extremely hydrating formula helps to provide essential nourishment to my dry, damaged hair, along with strengthening each individual hair strand to help repair and defend against future damage. It leaves my hair feeling and looking extremely healthy, shiny and restored. It retails for $52 for 236ml.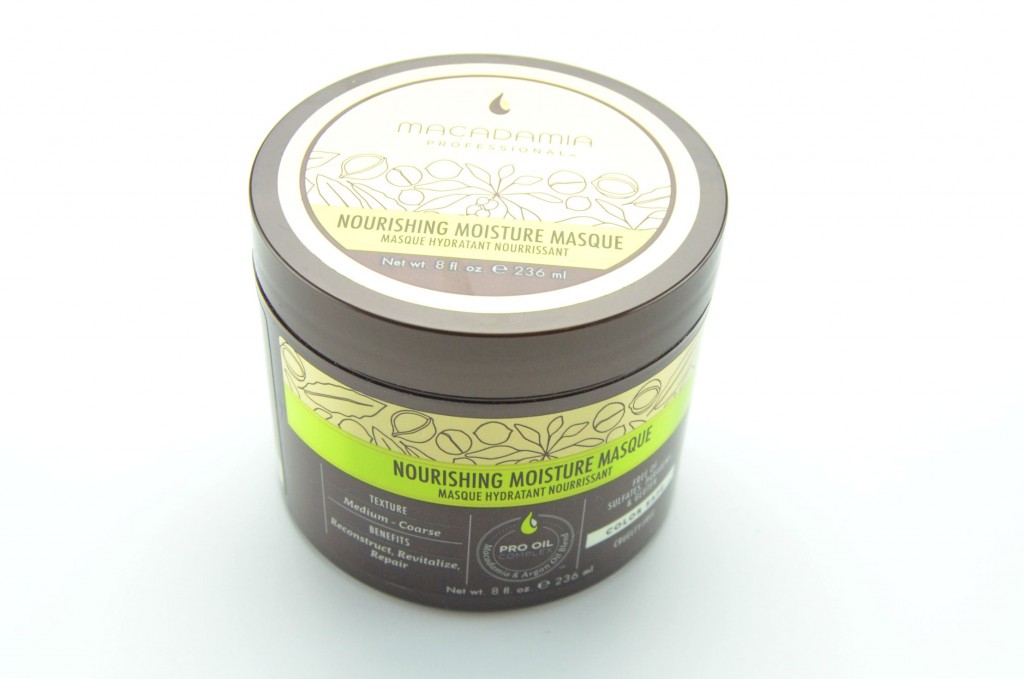 Macadamia Professional Texturizing Salt Spray is a sea salt infused styling spray that helps to add texture, fullness and a light hold to the hair. It's the perfect spray for creating both tousled beachy waves, along with a ton of volume. Clearly I don't have beachy waves, so I can't really address to whether it works or not, but when I have applied it, it does provide intense hydration from root to tip. I can totally see it creating healthy, sexy and voluminous beach waves. It has a light, almost weightless mist that will instantly create texture for perfectly undone, beach-goddess waves in seconds. The sea salt adds incredible volume, while the Moroccan oil adds shine, without leaving hair looking greasy or oily. It can be used on both damp and dry hair to add a little roughness, curl and lustre to each strand. It retails for $32 for 125ml.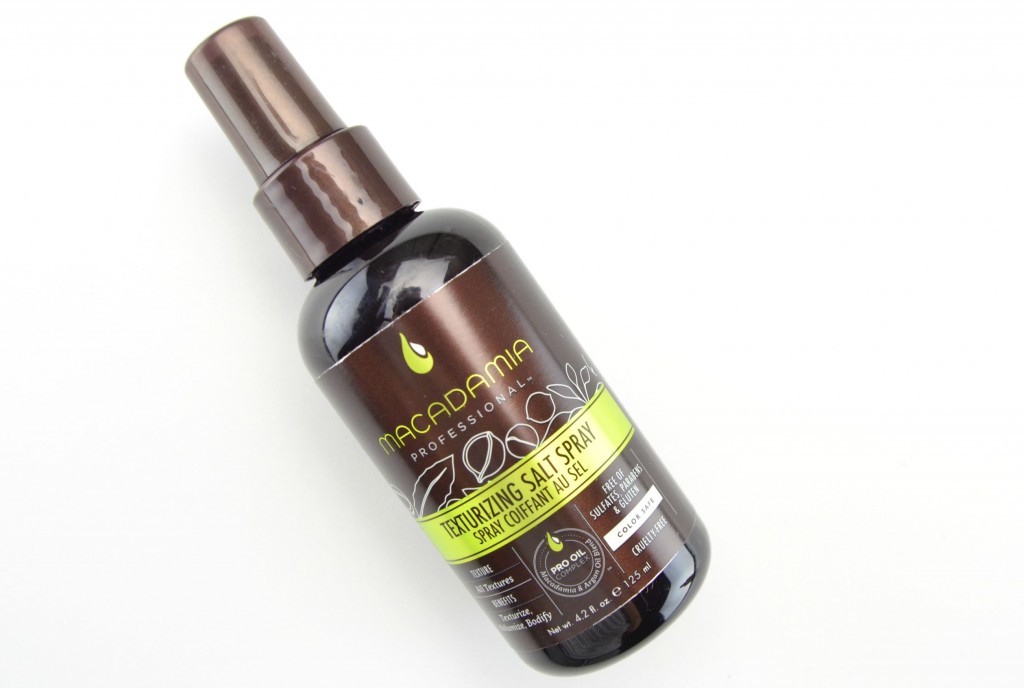 Macadamia Professional Flex Hold Shaping Hairspray is a lightweight hairspray designed to provide a medium hold, yet is workable, brushable and touchable. It's never stiff or crunchy, but as soon as you set, style and finish your hair, it provides all day hold. You can easily brush it out without flaking and you can easily build up the hold without the fear of it looking harsh or hard. It provides hold with natural movement and a light shine finish. It retails for $25 for 10oz.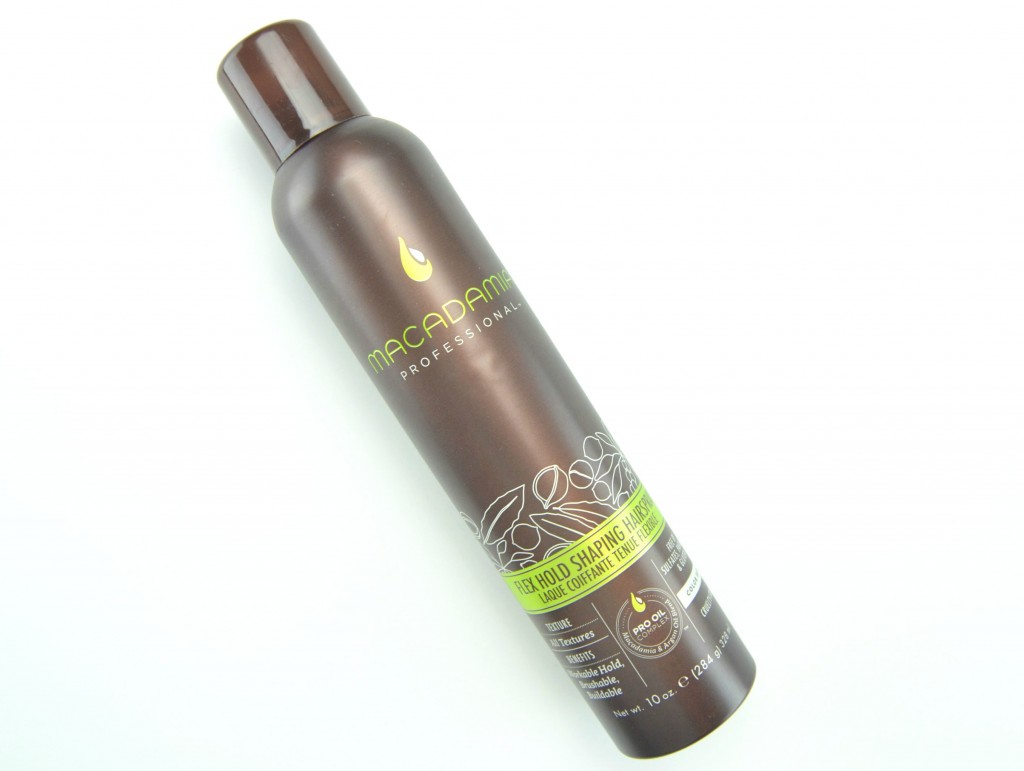 Macadamia Professional Tousled Texture Finishing Spray is designed to add multi-dimensional texture to the hair. This versatile dry finishing spray creates both fullness and volume to help create an array of different looks. Achieve longer layers, loose braids, short texturized looks, the possibilities are endless. It helps to add soft definition and manageability to each strand while adding extra moisture, suppleness and shine. I've been spraying it onto damp hair, then using my fingertips to help pull through the product, before simply letting it air dry. It retails for $25 for 8.5oz.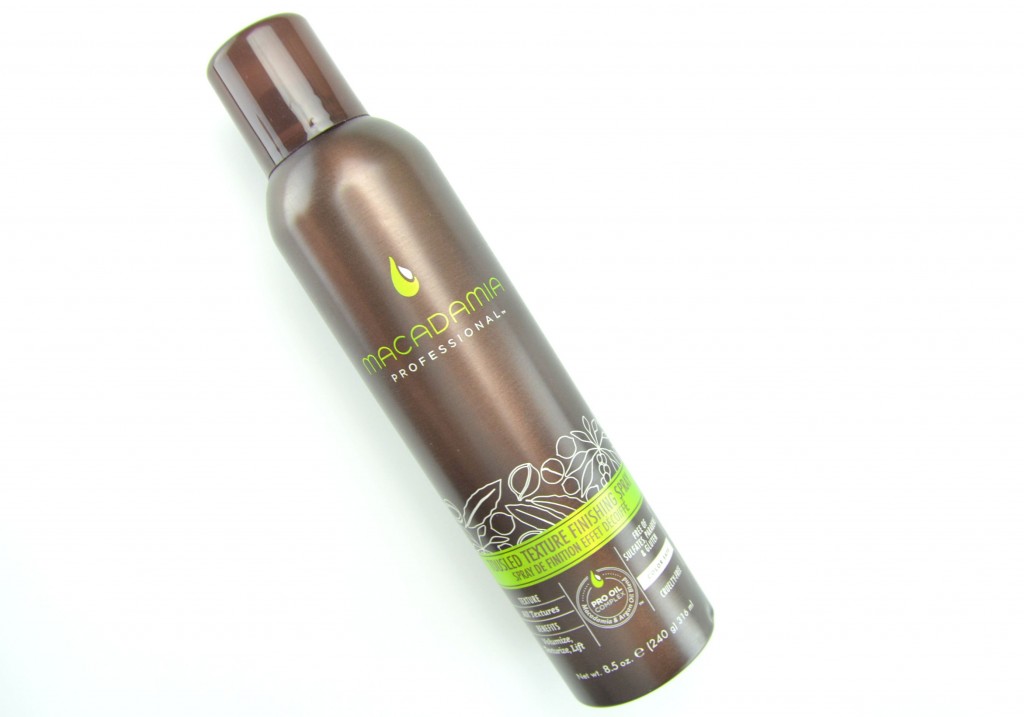 Macadamia Professional Nourishing Moisture Oil Spray is a nourishing spray that helps to infuse moisture, hydrate and protect the hair, while adding softness and shine. It also helps to cut down on blow dry time and protect it against damaging UV rays. It has a lightweight texture that absorbs into each hair strand to provide intense hydration without weighing it down. It provides instant nutrition and long-term repair, while enhancing shine and vibrancy and helps protect hair from heat damage. It retails for $35 for 125ml.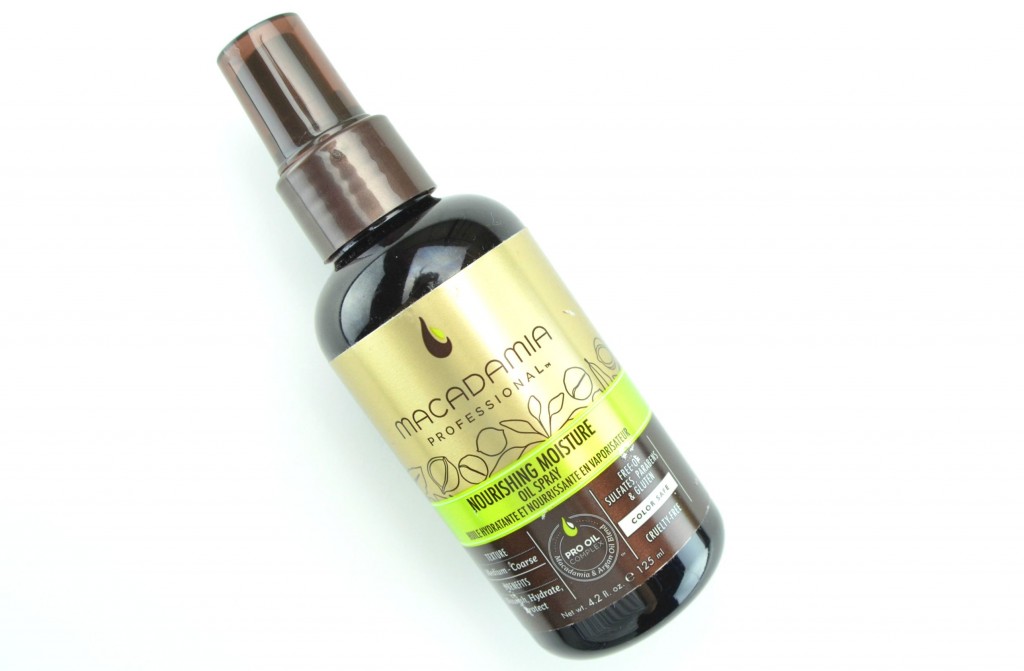 Also new this year, Style Extend Dry Shampoo, Style Lock Strong Hold Hairspray, Anti-Humidity Finishing Spray, Weightless Moisture Dry Oil Micro Mist and Ultra Rich Moisture Oil Treatment.