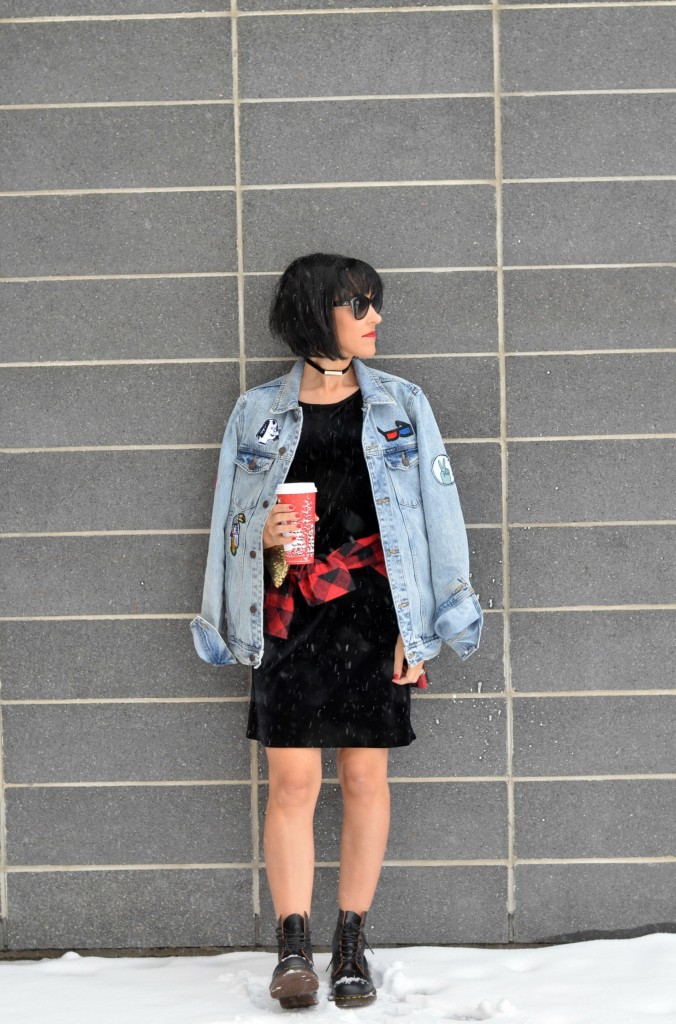 Dr. Martens
By the mid 90's, grunge was mainstream. Albums like Nirvana's Nevermind, Pearl Jam's Ten, Soundgarden's Superunknown and Smashing Pumpkins' Siamese Dream took front row at all the record stores. Kurt Cobain, Billy Corgan, Chris Cornell and other grunge bands, quickly conveyed a message to "polite" society types that you don't need to give a damn to look stylish.
The 90's are back in full force. It's time to pull out all our plaid shirts, baby-doll dresses, velvet chokers, black nail polish and pluck out all your eyebrows. Being a child of the 90's, I couldn't be more excited (maybe not the no eyebrows part). I usually combined my occasional grunge chic look with a preppy Clueless-style in high school. I also took full advantage of the grunge trend by rocking my classic Doc Martens. What can I say, I had a thing for Kurt Cobain. I also tried my best to imitate Claire Dane in My So Called Life.
Dr. Martens are the one pair of shoes that have no rules when it comes to styling them. They're meant to break all the fashion rules and allow your imagination and creative side to run wild. Don't worry about what you think is fashionable or in style, just wear them with confidence. Take inspiration from Courtney Love, to this day, she's never afraid to wear what she loves. That girl knows how to push the fashion boundaries. If you love all things 90's and looking to incorporate a little grunge into your wardrobe, and looking for an unexpected twist, try a pair of Docs from Union Jacks Boots.
And the Docs giveaway winner is……. Sarah Smart-Leandro
Instagram
Twitter
Facebook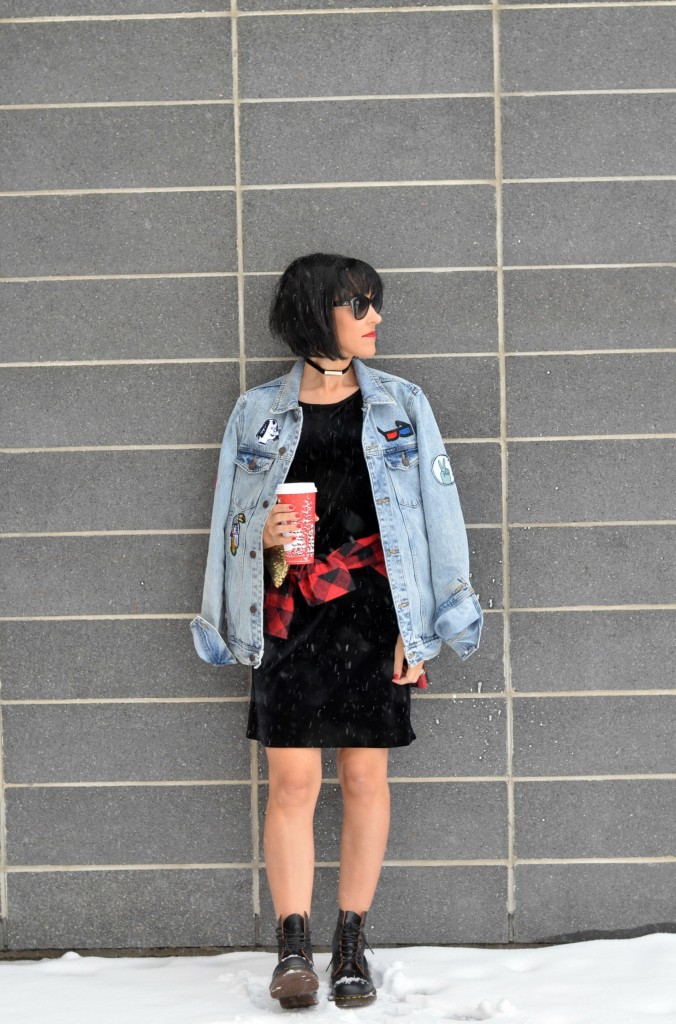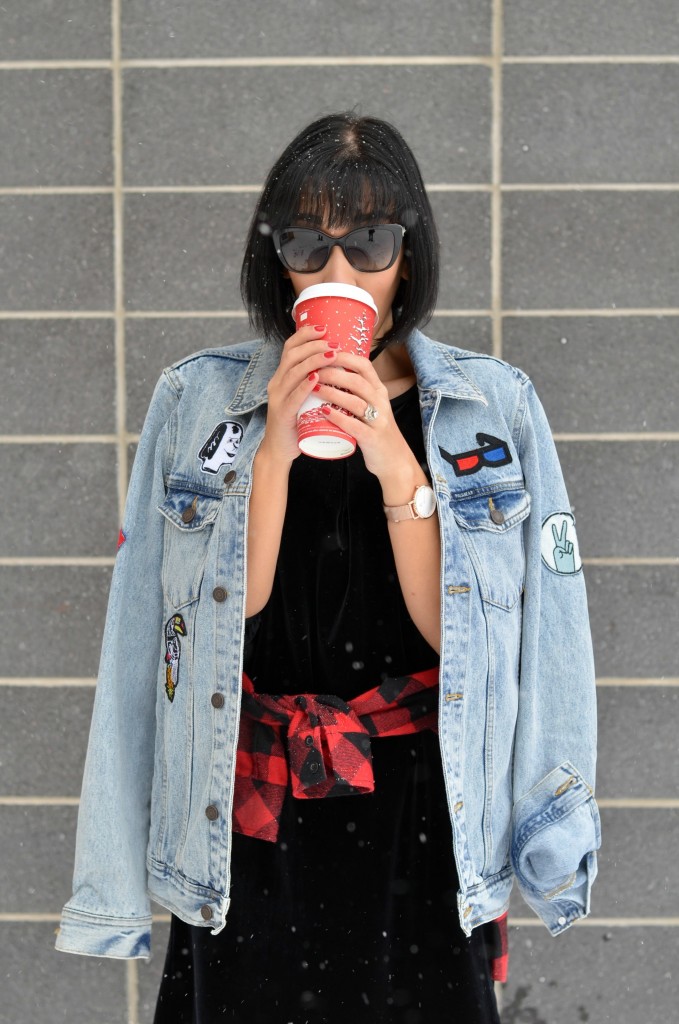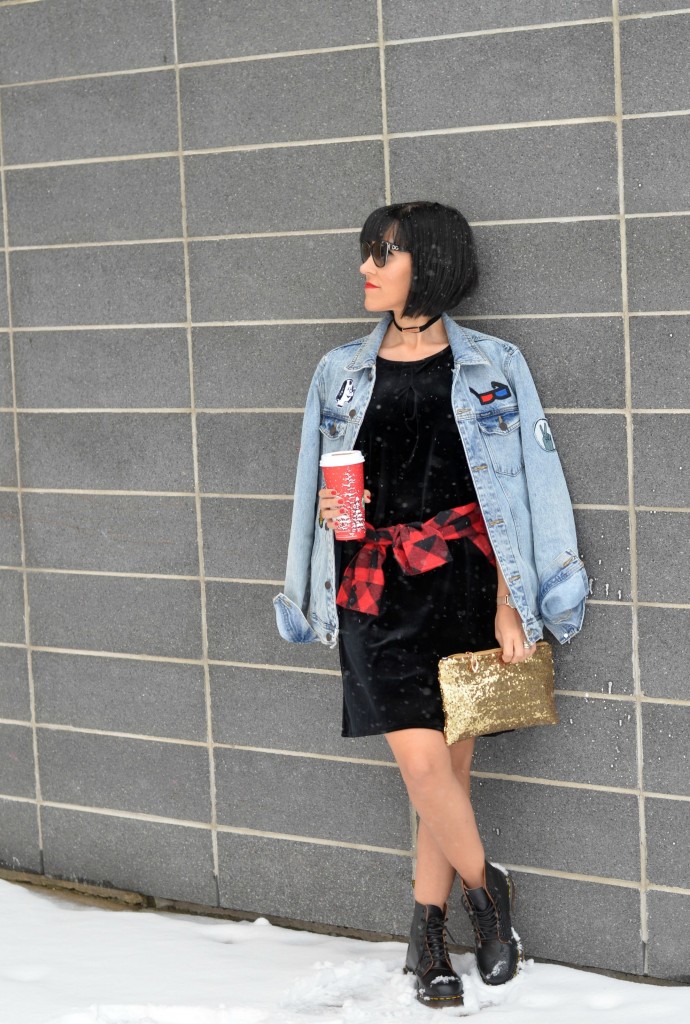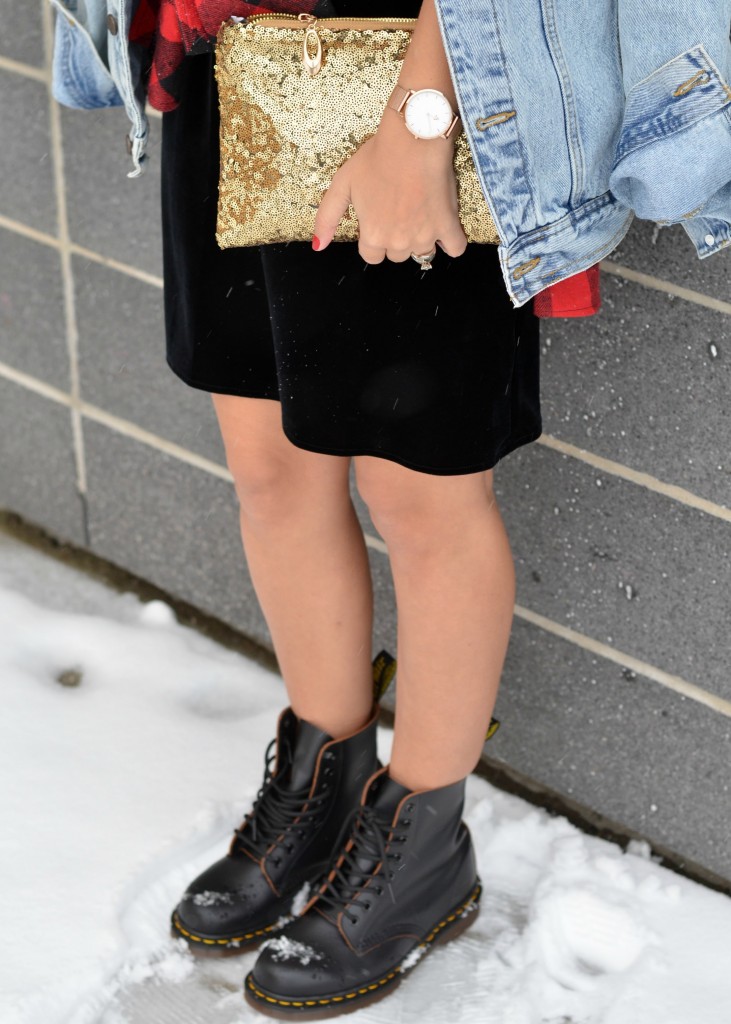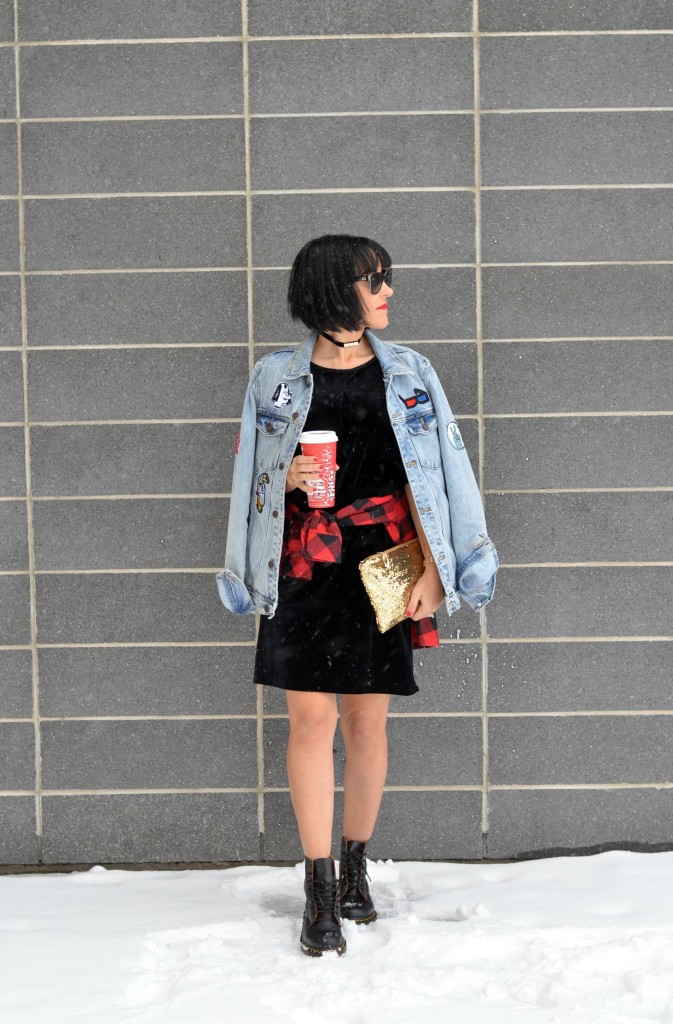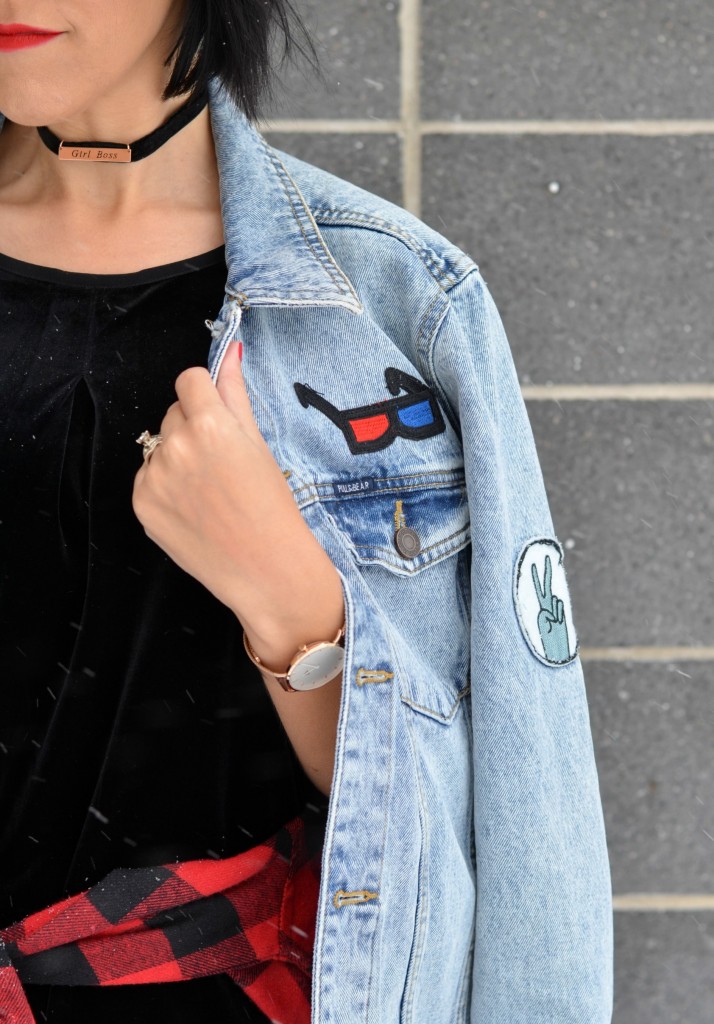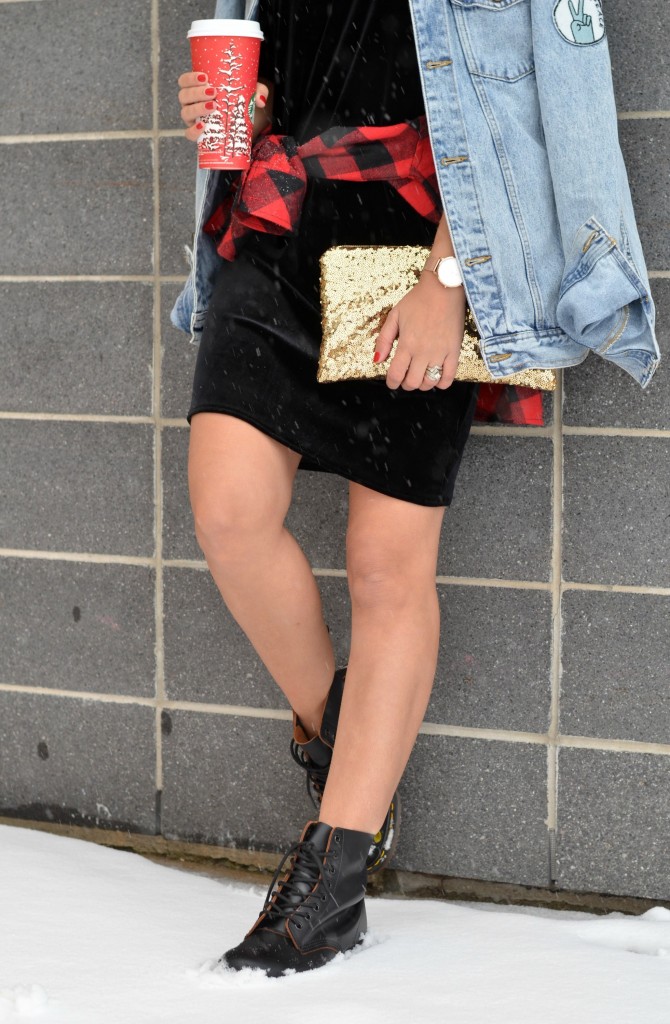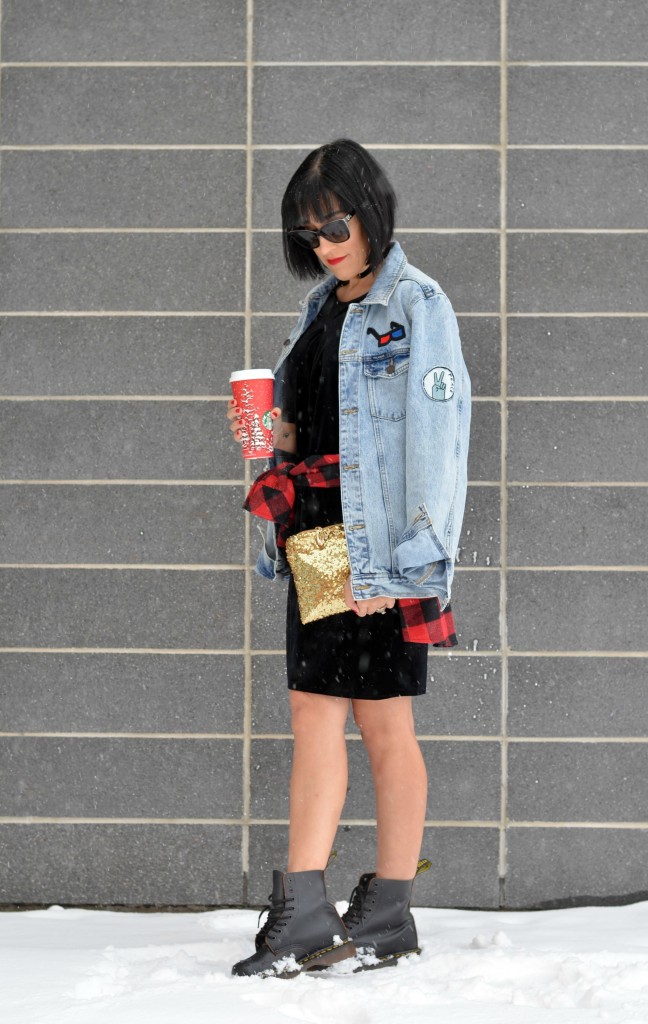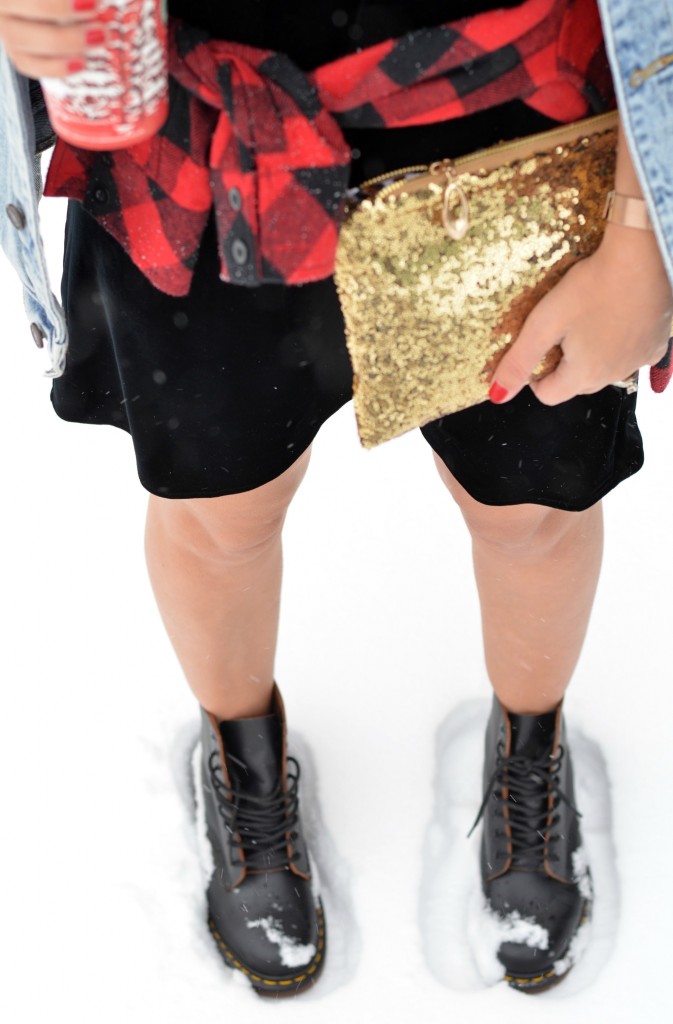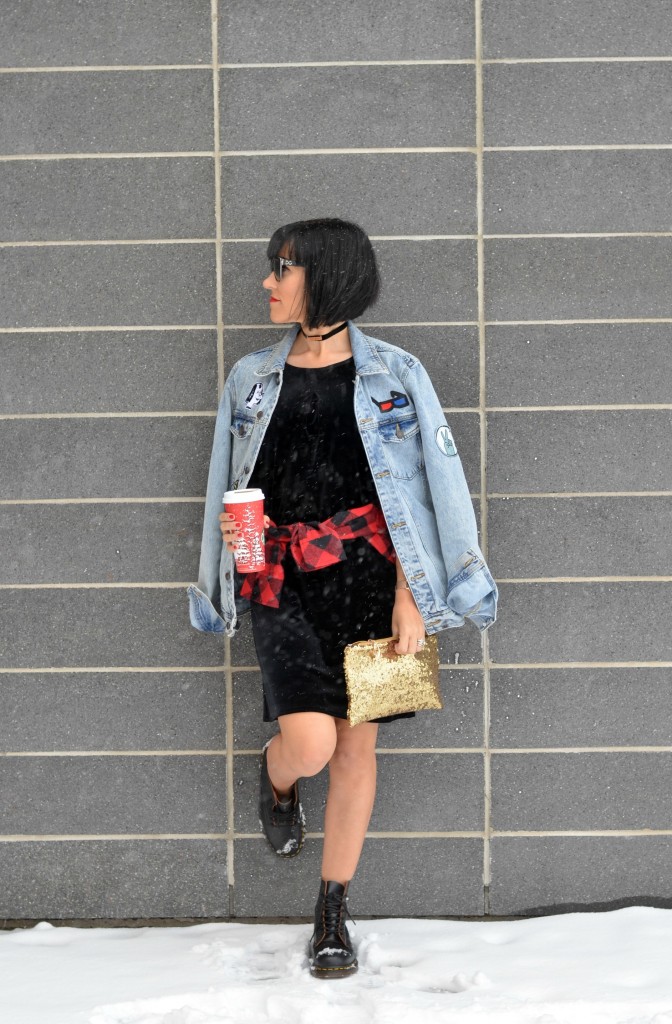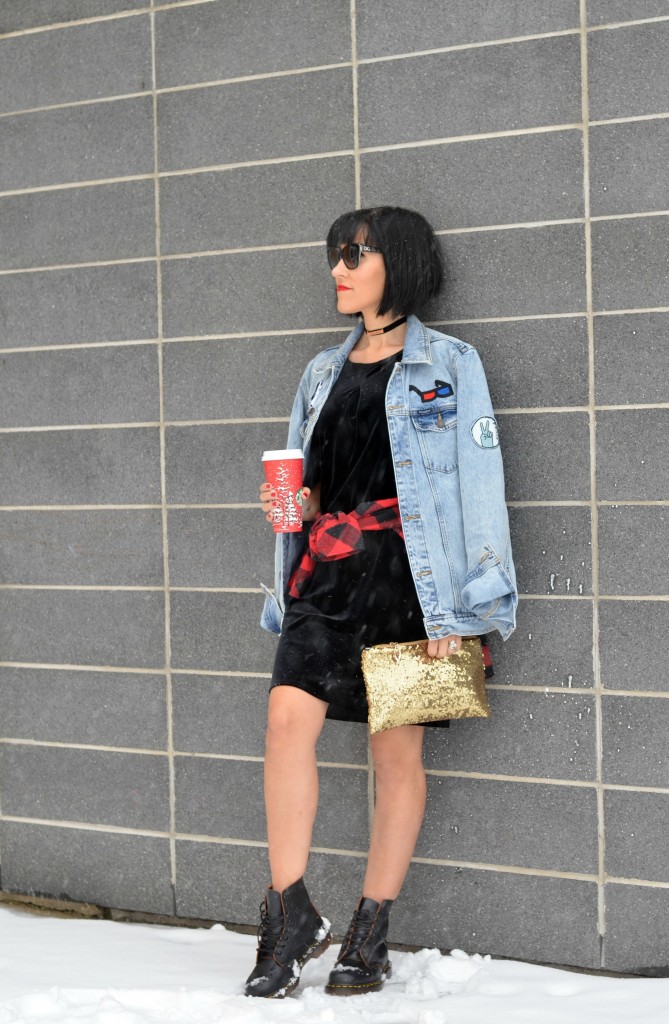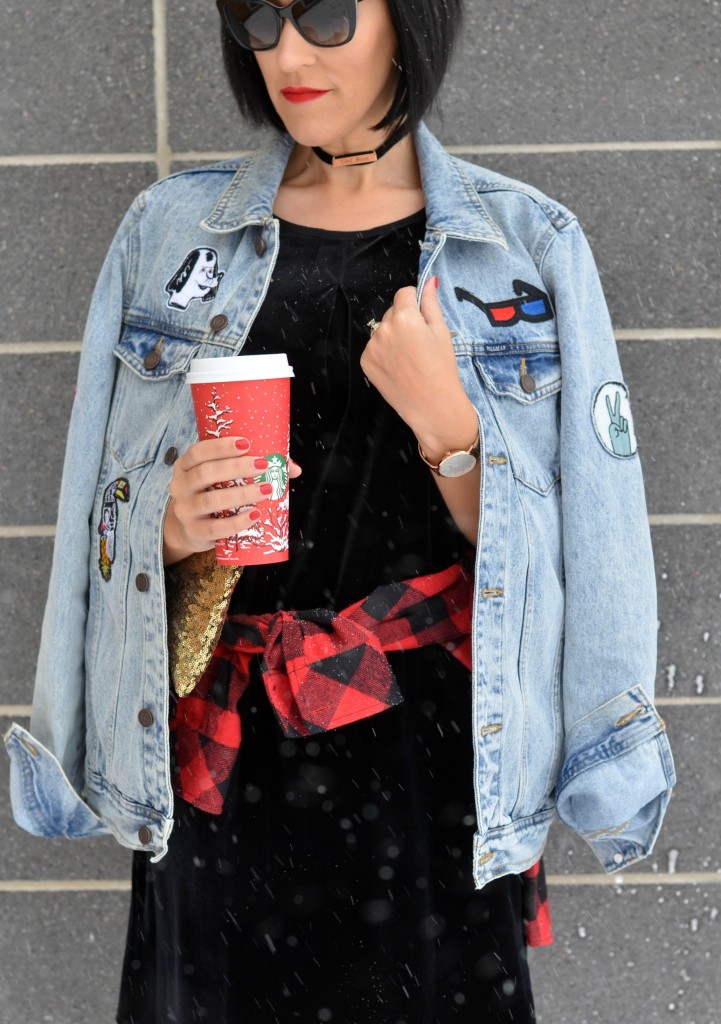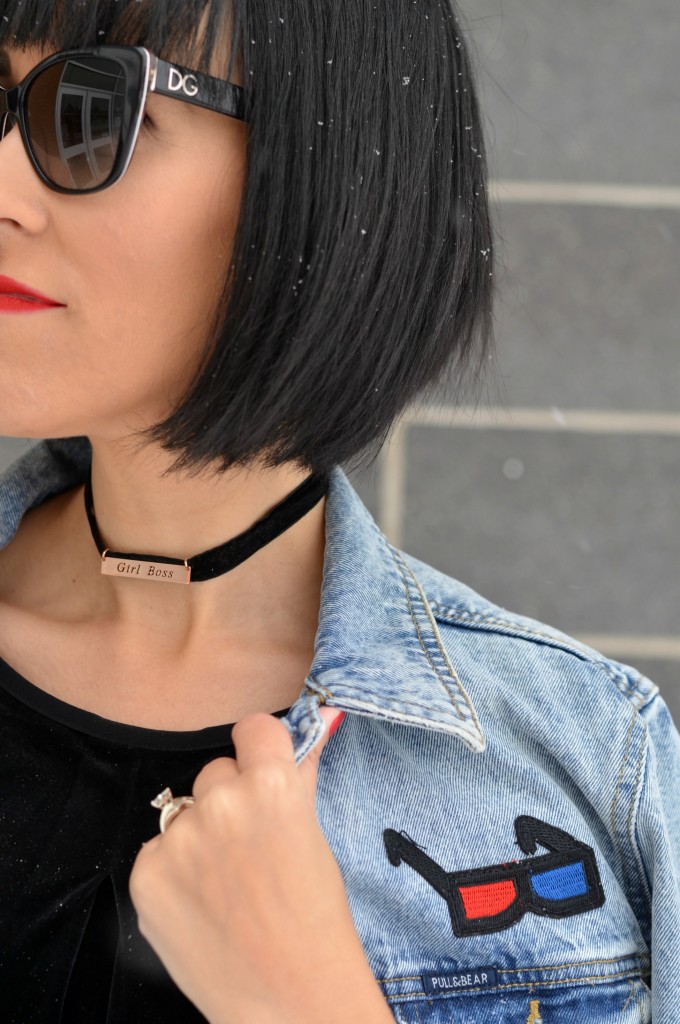 What I Wore- Velvet Dress- c/o Joe Fresh, D&G Sunglasses- c/o Smart Buy Glasses, Girl Boss- c/o Onecklace, Jacket- borrowed from the hubby, Watch- Medium Watches, Dr. Martens- c/o Union Jacks Boots
"Disclosure: This post was sponsored by Union Jacks Boots, but all opinions on this blog are my own. I also want to thank you for supporting the brands that support my blog."