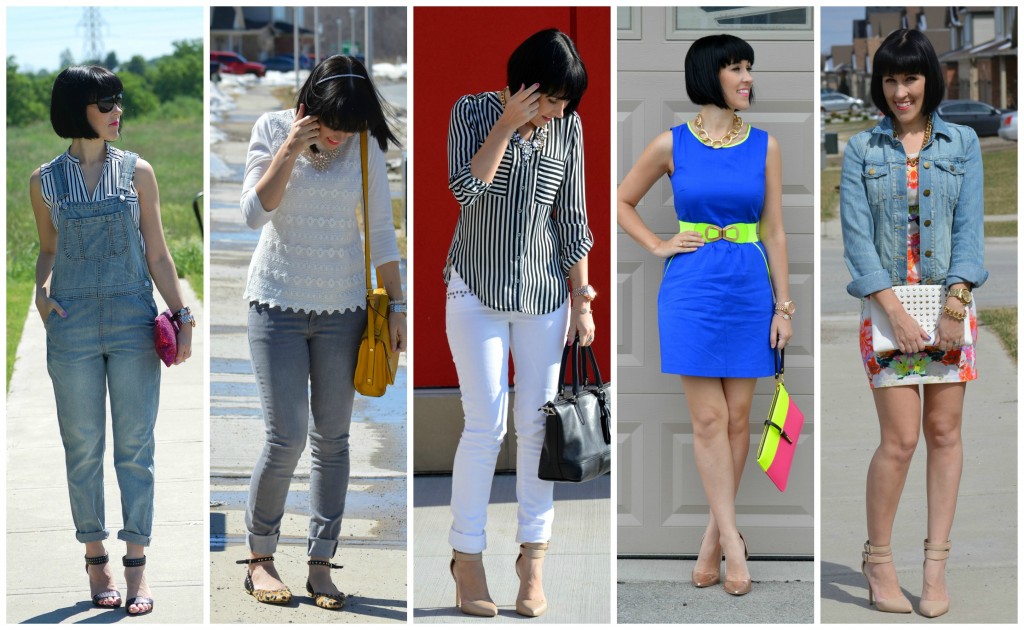 Exclusive Member Offers And A Giveaway

Spring is officially here. The sun is out, birds are chirping, flowers are blooming and the smell of freshly cut grass is in the air. It's at this time that we start to think about our summer wardrobe and how we can update it. Summer is all about easy dressing; nothing should be overly thought-out or too fussy. You'll want to add a few classic pieces, along with a few trend pieces to keep it current. On top of that, you'll want to stay within your budget, keeping extra cash on hand to spend on fun summertime activities.

The CAA membership card is widely known for its amazing roadside assistance, but it's so much more than that. It's a membership card that offers you great savings and exclusive offers to some of your favourite retailers and even offers you CAA dollars back, just for shopping at your favourite stores. For the month of June, CAA is offering double CAA dollars on all purchases where CAA dollars apply, even more reasons to shop this month. Your CAA dollars can be used towards your next dream vacation, travel merchandise, membership renewal, gift memberships or even your insurance renewal premium.
Come see my Save on Summer's Hottest Trends with CAA
Crop tops have been popping up all over the runway and every time I see one, I can't help but think of the Britney Spears days and how I didn't want to relive them. They continue to be all the rage this season, but this time it's all about proportion. You don't need to bare all, if any, and still make the trend work. You can give this look a classic, yet sophisticated vibe and make a statement this summer without having perfect abs. Try a looser cut cropped shirt, keep the window of exposed skin narrow and higher with a high-waisted skirt or shorts for a young, sexy and cool look.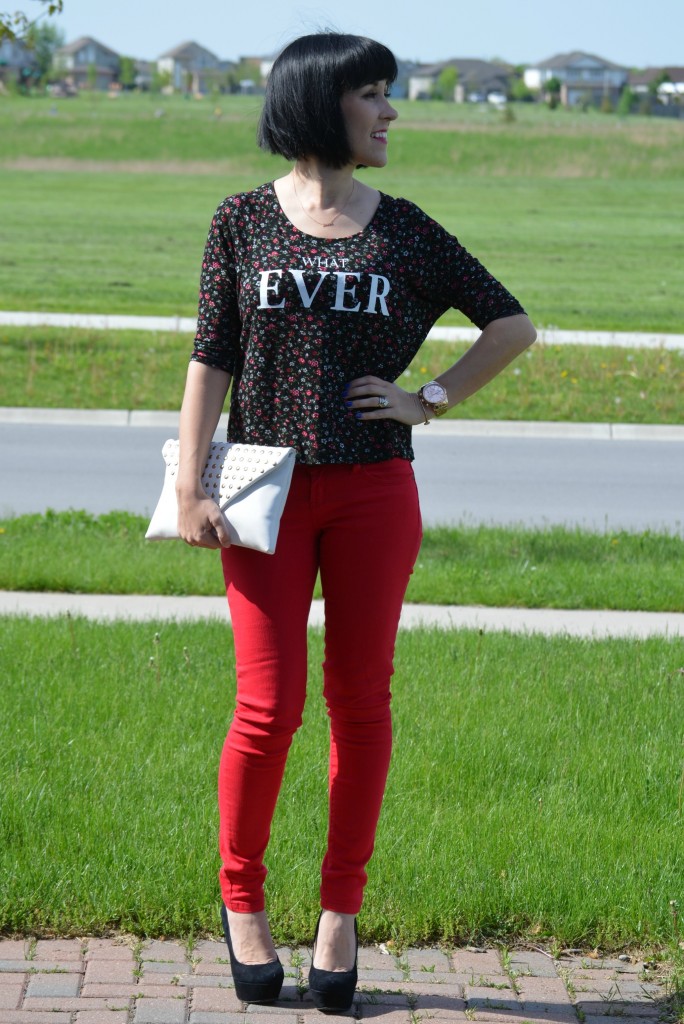 Find all your crop top needs at Forever 21 and earn up to 4% back in CAA dollars

 Overalls are perhaps the most versatile piece of clothing one could own. Done in both pants and shorts, denim and leather, these give a sense of easy, effortless and relaxed feel. For a sophisticated and chic look, pair them with a tailored blazer, crisp white tee or blouse and a killer pair of heels. For a casual, weekend look, try them with a crop top and a pair of converse.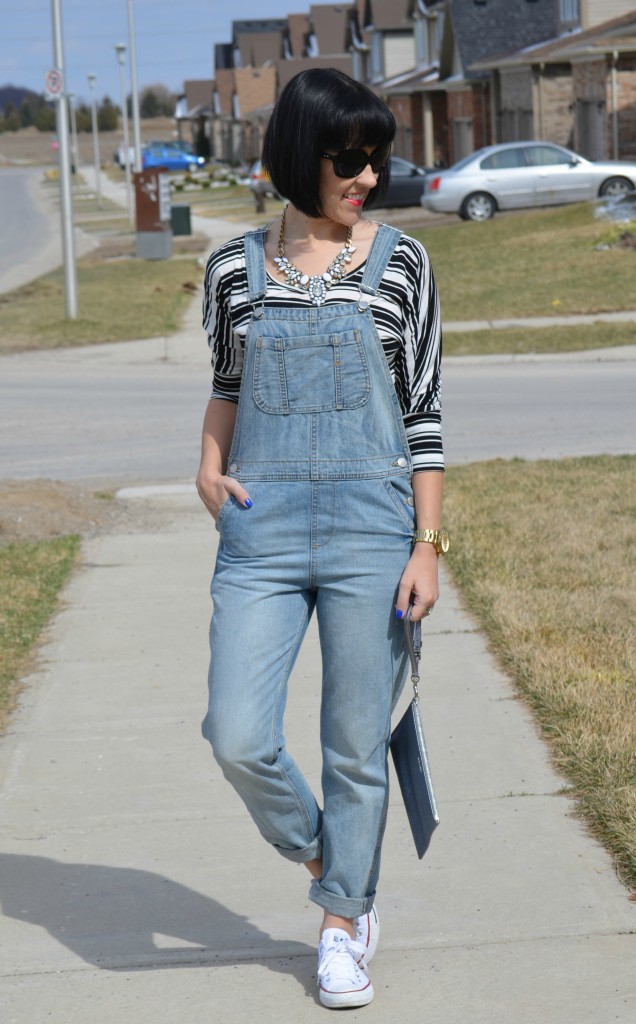 You can find an endless amount of converse at Sport Chek and earn up to 6% back in CAA dollars

 The iconic Audrey Hepburn had it right with her pointed-toe flats, chic and comfortable, that can easily take you from day to night. These are feminine, luxurious and offer an updated look to the traditional round ballet flats. They elongate the leg, without the help of heels, and look great with anything from a pencil skirt, to flowy maxis, to trousers, skinny jeans and shorts. Pick up a pair in black for an easy, understated, yet sleek look, nude to give a barely there look, metallics that can easily dress up even the most basic outfit or polka dots, florals or stripes to give a fun and playful statement. Pointy flats will give you the fashion statement you want this season without sacrificing comfort.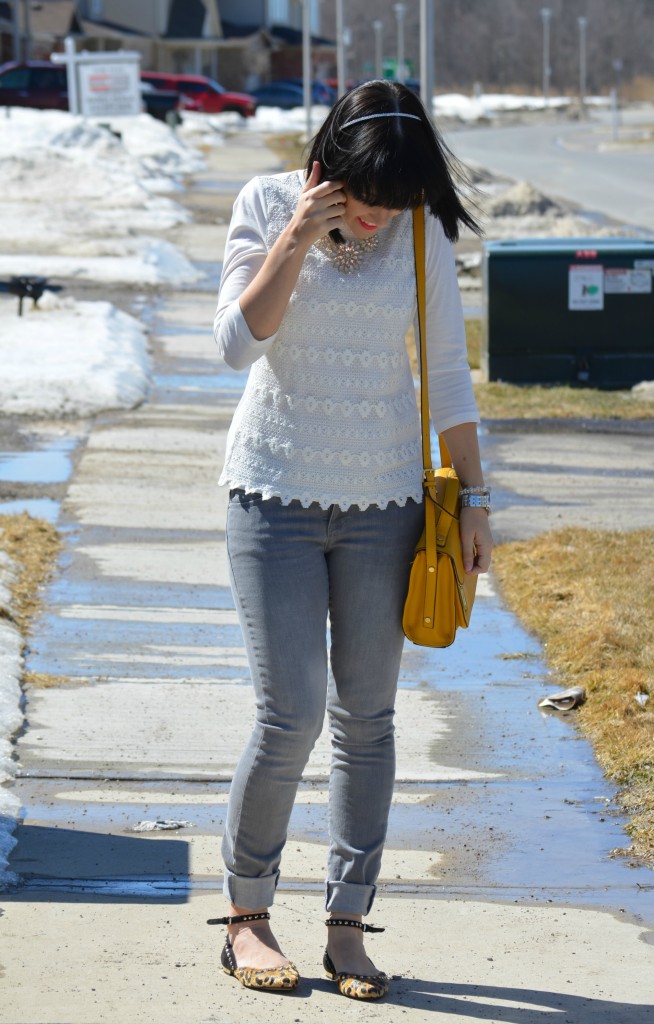 Find both black, nude, metallic and printed pointy flats at Aldo and earn up to 12% back in CAA dollars

White jeans are the ultimate summertime essential, so many silhouettes and styles to pick from, you'll be sure to find a favourite or two. Just remember to invest in quality, nothing too sheer and also make sure to spend the time finding the correct fit. White can accentuate lumps and bumps, so it is vital to choose a pair in your correct size and wear the correct undergarment. These can easily take you from work to play, and go with everything in your wardrobe from your fave tee, button-down shirt, to a silk top.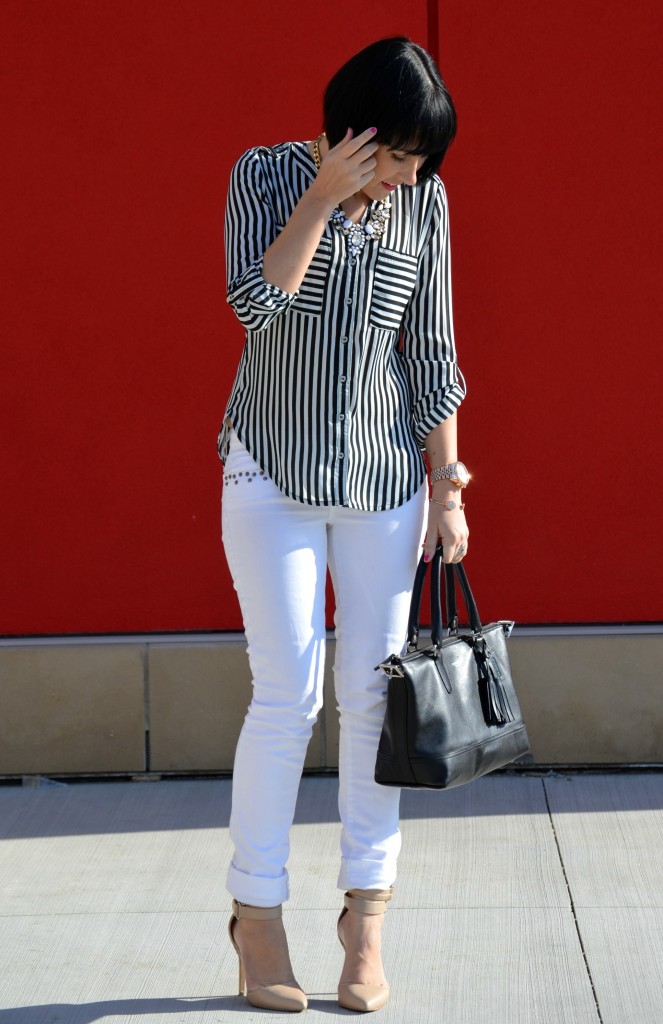 Find boyfriend, skinny, straight and flared white jeans at the Gap Outlet and save 10% on all purchases including sale merchandise

 Neon colours are bright, eye-catching and scream summer. These bold shades will allow you to stand out in the crowd and add visual interest to any outfit. They can highlight your bright personality and keep you on trend this season. Pair them with simpler and softer tones so there is contrast and so you don't end up looking like a glow-stick. Try black, white and neutrals together with neon in order to bring the bold, bright hues into balance. For those that are just starting to familiarise themselves with this trend, try accessorizing with neon in your clutch, necklace or belt. It's an inexpensive way to introduce neon into your wardrobe without breaking the bank.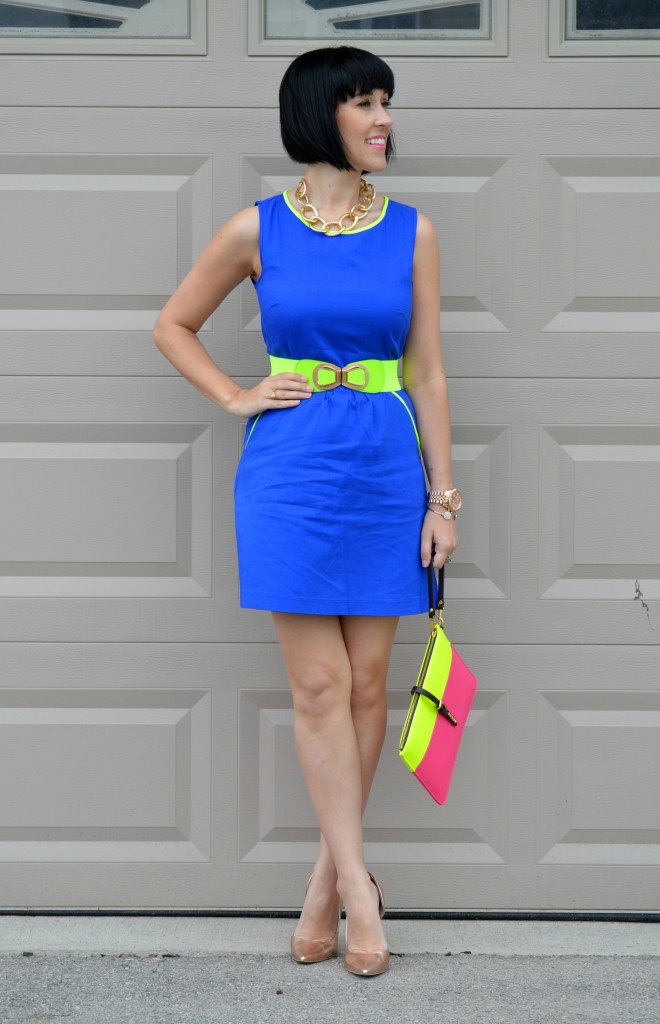 Banana Republic Factory Outlet has bright, bold and cheerful neon accessories this season and you can save 10% on all purchases, including sale merchandise.

Let's be honest, how many pairs of killer black heels do you own? Although they do have their time and place, this season it's all about the nude pump. It's a great transition piece that will take you from season to season and go with nearly everything in your closet. They're flattering, a classic and ultra chic. The nude should be a close match to your skin tone, but not match exactly. Take the time to find the shade that works best for you. Nude, like black, is a neutral, so don't be afraid to pair it with everything. Nude heels with lengthen your legs and make them appear longer, which is why they look fabulous with dresses and skirts. They look equally as good paired with your dress pants, skinny jeans and even shorts.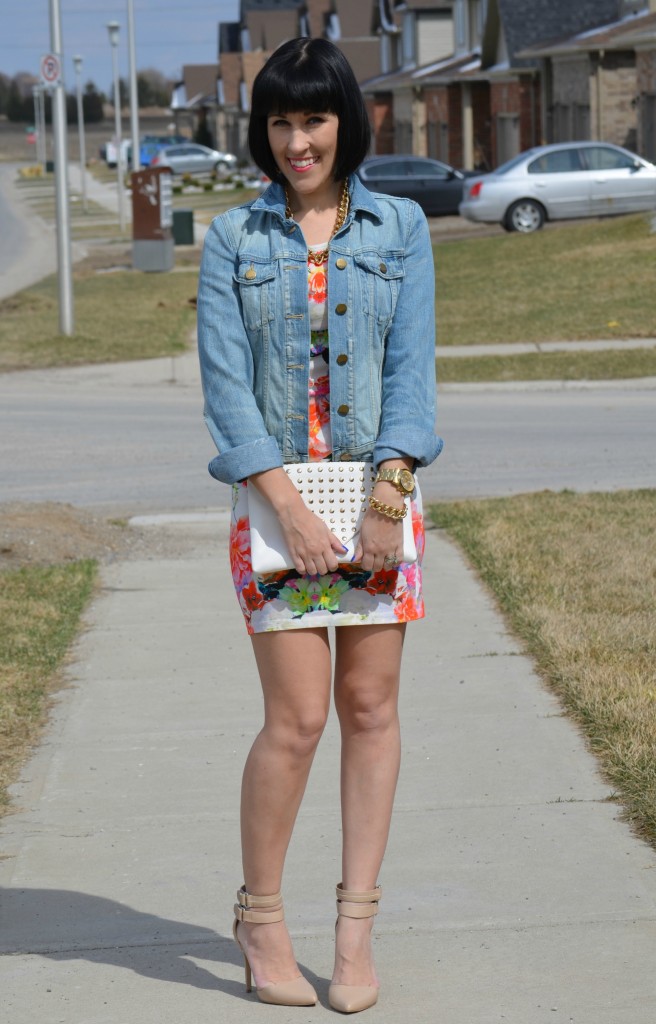 Le Chateau has a wide selection of nude pumps and you can earn up to 4% back in CAA dollars

 Not only will shopping with your CAA card earn you great savings and money back, but it will help you stay on budget with their affordable retailors and convenient online shopping options. Your summer wardrobe will be complete with just a few of these great, budget friendly options and have you right on trend this season. Crop tops, overalls, pointed-toe flats, white jeans, neon accessories and nude pumps are just a few of the must-have items of the season that will keep you looking fresh, chic and cool this summer.
Ready to start shopping?
To help jump-start your next trip, we're giving one lucky winner a $500 pre-paid Visa card!
Enter below for your chance to win
a Rafflecopter giveaway